Harassment in the workplace – shifting the burden
Insight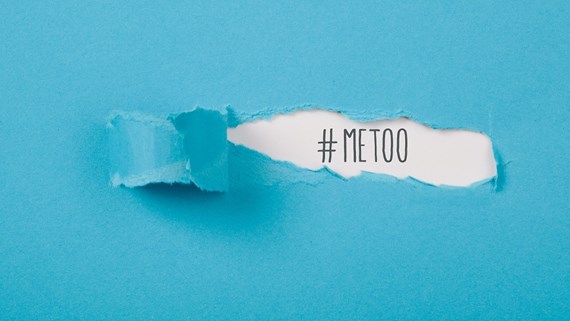 Employment lawyers, HR practitioners, and more importantly, the public generally are increasingly focusing attention on sexual harassment, just how prevalent it is, and the importance of changing inappropriate behaviour in the workplace. This is particularly true of charities in the wake of the calls from the Charity Commission to the effect that appropriate attitudes and behaviour need to be embedded, to become part of a charity's expected norms.
EHRC harassment guidance
The Equality and Human Rights Commission (EHRC) published a report in March 2018 entitled "Turning the Tables" which highlighted many issues that came to light post #MeToo. Partly in response, the government last year instigated a consultation to crack down on workplace sexual harassment by reviewing current practices whilst considering ambitious preventative proposals (a discussion of which can be found here), to which we expect the response in the Spring.
With the findings of "Turning the Tables" in mind, the EHRC has now published technical guidance available here: "Sexual harassment and harassment at work". It runs to some 82 pages and focuses not only on sexual harassment but also other forms of harassment in the workplace.
The guidance describes itself as "the authoritative and comprehensive guide to the law and best practice in tackling harassment".
It is not (yet) a statutory code of practice, which means that while an employment tribunal is not obliged to take the guidance into account, it may still be used as evidence in legal proceedings. It is however described as a "draft" version of the anticipated statutory code of practice.
A lot of work has gone into it and it is valuable on two fronts:
It provides a thorough analysis of the law of harassment and contains many helpful and practical examples of how the law operates in practice, which are definitely worth a read if you are grappling with whether a particular scenario is covered by the harassment provisions of the Equality Act; and


It provides very practical (and wide-ranging) guidance on reasonable steps an employer might be expected to take in order to prevent harassment. This is relevant to those committed to creating a working environment where harassment is much less likely to happen. It is also likely to be considered by employment tribunals in deciding whether an employer will not be liable for harassment committed by its workers if it can show it took "all reasonable steps to prevent" such behaviour.


It is clear from the guidance that many employers will not currently be taking the steps recommended by the guidance. In particular, more current anti-harassment policies will not follow the recommended approach (at least not at the level of detail suggested). All employers should consider revising their existing policies in light of the guidance.
Particular emphasis is made on:
highlighting aggravating factors, such as an abuse of power over a more junior colleague;


the risk of overemphasising malicious complaints;


ensuring that policies are freely available and accessible in a number of different ways;


addressing how harassment by third parties is dealt with;


providing contact details to employees of different avenues of support, including from external sources such as the Equality Advisory and Support Service and Protect (the whistleblowing charity); and


the importance of not setting time-limits within which complaints must be made, given that workers may not have been able to raise complaints promptly, for example, due to fear of victimisation. The guidance is clear that if complaints are raised about historical matters, these should be investigated in line with normal processes.
Guidance is also provided about tricky issues such as dealing with criminal behaviour, anonymous complaints and practical steps to be taken if a worker requests an employer not to take any action over a complaint of harassment.
The guidance also recommends that employers are transparent with employees over the outcomes of any investigation into a complaint of harassment, even though this may involve disclosing personal data over the accused. This is perhaps more controversial, given the impact on the accused. It suggests that privacy notices and other documents may need to be reviewed the ensure that they inform workers that the outcome of complaints and disciplinary procedures may be disclosed.
This post only really scratches the surface of the guidance. For any employer looking closely at their practices around harassment in the workplace, it is definitely worth a read.
Volunteers and unpaid "interns"
Volunteers are not protected by the harassment provisions of the Equality Act. Whether unpaid "interns" are covered will depend on whether the specific circumstances suggest that in fact the individuals has a contract of employment with the employer, and is therefore an employee.
That being said, Charity Commission guidance is clear that both volunteers and staff must be protected from any harm. In October 2019 it revised its safeguarding guidance and strategy, to include a specific requirement that all charities must now have clear policies and procedures on bullying, harassment, and whistleblowing, for the benefit of volunteers and staff.
Meanwhile, the National Council for Voluntary Organisations has published a new code of ethics to encourage charities to review their practices concerning dignity at work, respecting individuals, safe employment practices, conduct and safeguarding.
It is clear that a microscopic lens will be focused on charities in relation to the way they treat all those who work for or volunteer with them. Charities will want to ensure that their policies and practices are robust and that they are seen to be living their values in everything they do.
If you require further information about anything covered in this briefing, please contact Eleanor Rowswell, Benjamin Pass or your usual contact at the firm on +44 (0)20 3375 7000.
This publication is a general summary of the law. It should not replace legal advice tailored to your specific circumstances.
© Farrer & Co LLP, February 2020