Supporting employees during Ramadan 2023: four key tips for employers
Blog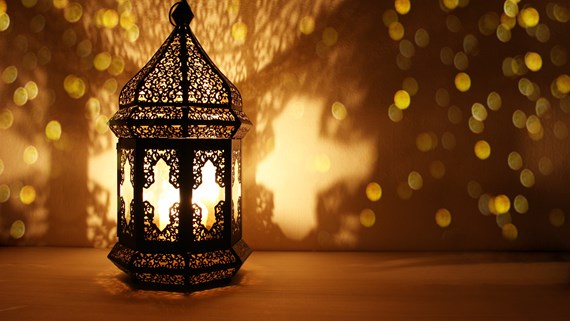 Thursday 23 March will mark the beginning of the holy month of Ramadan in 2023. It is important for employers to understand what this might involve for Muslim employees observing Ramadan, including what challenges they could face in the workplace as a result, and to take steps to ensure employees are supported at work during this time.
We have previously published detailed blogs outlining guidance for employers on ways to support employees observing Ramadan:
These provide an explanation of the discrimination faced by Muslims in Britain and the importance of building an inclusive environment for staff during Ramadan, along with suggestions for how to do so.
Here we summarise and build on our previous posts, providing four key tips for employers to bear in mind during Ramadan.
1. Communicate and demonstrate awareness
Employers should discuss with employees who are observing Ramadan what, if any, support they might need whilst working during the period. Muslim employees may have a variety of approaches to observing (or not observing) Ramadan, so flexibility is key.
Employers can approach this in a respectful way by, for example, asking somebody "If there is anything I/we can do to help or accommodate you during this month, please let me/us know", to avoid requiring employees to discuss their personal approach to Ramadan, which could be influenced by health conditions, pregnancy, breastfeeding or menstruation.
Consider what support can be put in place during Ramadan. For example, holding meetings at suitable times of the day; avoiding or making it optional to attend working lunches or lunch and learn sessions, evening meetings or social events; raising awareness of Ramadan in the workplace etc.
Taking such an approach and encouraging other team members to be aware of Ramadan will help to foster healthy relationships in the workplace and make employees feel valued and respected.
2. Support flexible working
One way in which employees may require support through Ramadan is in respect of their working patterns. The sleep patterns of many observing Ramadan will be disturbed, waking up early before sunrise to have the first meal of the day (Suhur) and staying up late for prayers (Taraweeh), and they may have extra commitments to observe, such as additional evening prayers often taking place in the last ten days of Ramadan which are of particular significance. Where possible employers should try to adopt a practical approach, including being receptive to requests for temporary flexibility.
Employers can for instance help to minimise the impact of fatigue by being open to employees adjusting their work pattern by, for example, amending their start and finish time. Alternatively, an employee's lunch break could be shortened to allow regular breaks during the day, though employers should be mindful of minimum break requirements under the Working Time Regulations 1998.
The Equality and Human Rights Commission has published a step-by-step guide for employers to work through when considering flexible working requests from employees to change their working patterns because of their religion or belief. Employers should be mindful that refusal of a temporary request for flexibility without a good business reason and which does not place an unreasonable extra burden on other staff could amount to discrimination if not proportionate, appropriate and necessary.
3. Identify and offer prayer space
Many employees observing Ramadan will engage in prayers throughout the day. If employers do not already have a dedicated and advertised multi-faith area for prayer, contemplation and meditation, they should discuss what facilities an employee may need, and identify space which can be used temporarily at certain times of the day without interruption.
4. Be flexible with annual leave requests
Employers may receive an increase in the number of annual leave requests from employees, both during Ramadan and particularly towards the end as employees look to celebrate Eid al-Fitr, the three-day festival to mark the end of Ramadan. This year, Eid al-Fitr is expected to start on either Friday 21 April or Saturday 22 April.
However, as the date of Eid al-Fitr is determined by the lunar calendar it can be difficult to predict the date accurately in advance, so requests may be made at short notice. Employers should deal with these in a fair and flexible manner in line with the annual leave policy, though bearing in mind the significance of the festival for Muslims. Where it is not possible to grant leave, employers should provide reasoned and rational justifications for this, and consider whether other flexibility might be possible to allow the employee to celebrate Eid al-Fitr (for example, leaving early).
With many thanks to Scott McGrory, a current trainee in our employment team, for his help in preparing this blog.
If you require further information about anything covered in this blog, please contact Eleanor Rowswell or your usual contact at the firm on +44 (0)20 3375 7000.
This publication is a general summary of the law. It should not replace legal advice tailored to your specific circumstances.
© Farrer & Co LLP, March 2023