Hays Travel's acquisition of Thomas Cook: the rise of M&A in family businesses
Insight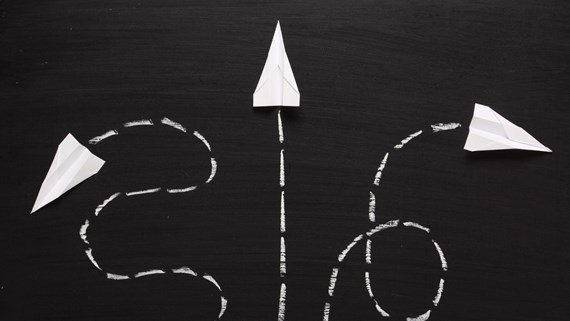 The collapse of Thomas Cook hit headlines last month as the iconic travel brand revealed a £200m black hole in its finances. Family-owned business, Hays Travel, came to the rescue at the final hour, buying 555 of the failed travel firm's stores out of liquidation and promising to save up to 2,500 jobs.
Having triumphed over two US private equity companies to take control of the stores, Hays Travel, led by husband and wife team John and Irene Hays, say they are optimistic that they can make a success of the significantly expanded Hays business.
With family businesses continuing to generate over a quarter of UK GDP, we have seen an upward trend in family business mergers and acquisitions, and in the last year, some of the UK's most successful family businesses have bought out industry competitors. For example, Bestway (the 7th largest family owned enterprise in the UK) acquired Bargain Booze, and family run motor group JCB continued to add to its franchise partners with the acquisition of Hidsons Groups. Family businesses are often able to bring a positive and competitive edge in M&A transactions by offering an opportunity for stable, long-term growth and strategic expertise, instead of "quick fix" short-term solutions.
Furthermore, the rise of "responsible capitalism", with its focus on sustainability, lower staff turnover and avoidance of excessive debt, aligns with the values that many family businesses have advocated for generations. Hays Travel echo that purpose, and their interest in creating a lasting legacy can be seen not just in their approach to the growth of the core business, but also their wider investment and commitment to local communities and philanthropic activities.
Food for thought for family businesses considering an acquisition
Take time to assess whether the transaction will aid the diversification of your portfolio or enhance your overall market presence.
Consider whether or not to use customary valuation methodologies; you may understand and identify "value" differently to other businesses.
Reflect on how the transaction will impact estate planning for individual shareholders.
Plan integration - reducing duplication and maximising efficiencies can be the competitive advantage in a bidding process but you will need to take proper advice on how to implement those efficiencies.
Evaluate the depth and breadth of your own management team and the management team of a potential target business and consider how they will work together.
Consider the impact on the overall corporate structure, and work out how best to incorporate the new business into the existing framework including from a governance, financial and tax perspective.
Think about and take legal advice on how you will manage employee rights and relations and align work practices between the two businesses – employee rights are subject to legal protection.
Take legal advice from an early stage in formulating your bids in order to minimise scope for potential pitfalls at a later stage in negotiations.
If you require further information about anything covered in this briefing, please contact Elizabeth Sainsbury or your usual contact at the firm on +44 (0)20 3375 7000.
This publication is a general summary of the law. It should not replace legal advice tailored to your specific circumstances.
© Farrer & Co LLP, November 2019