Interview with Kate Gibson, Gibsons Games
Insight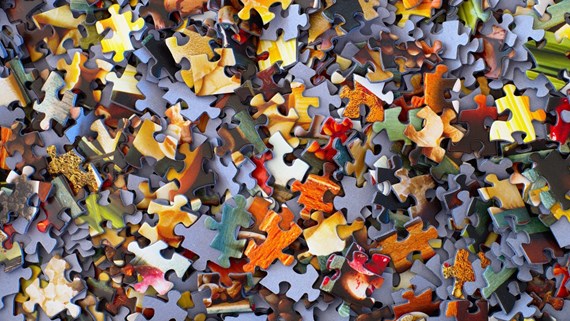 2020 marks the 101st year since Harry Percy Gibson formed H P Gibson & Sons Limited. Four generations later, Harry's great-granddaughter, Kate Gibson, is at the helm, and while the team and product offering have grown a lot over the last 10 decades, the firm remains proud of its British heritage and values, underpinned by their strong culture and ethos of "bringing people together".
1. Culture and values are increasingly used to underpin and define all businesses and they have a particular relevance to family businesses. Would you agree, and if so, what does it mean to Gibsons?
Our values and the culture we have created really do define us. Whether it's a responsibility to our current employees, to consider their wellbeing and ensure Gibsons is a great place to work, or to previous generations, to continue and honour their efforts, we work hard to uphold our values. As a family company it has always been about protecting the business for future generations rather than focusing on short term gain.
Furthermore, if people feel valued, they will work hard and everybody benefits. We understand the importance of recruiting the right people for Gibsons, who will understand and embrace our collaborative culture.
2. What does "bringing people together" mean to Gibsons?
"Bringing people together" underpins everything we do, from encouraging people to play games to valuing the relationships with our suppliers and customers. It also relates directly back to our culture. People that work well together and communicate effectively are generally happier at work and more productive.
3. Being part of the community and "giving back" are often central to family business values. What role does Gibsons play in the community and vice versa?
We are proud to support a local children's charity, Jigsaw4U which helps young people and families in London and Surrey put the pieces back together by providing services such as essential bereavement counselling and supporting those affected by crime and domestic abuse. We've taken part in events such as a Puzzleathon, an abseil and a Triathlon as well as providing Christmas gifts for children supported by Jigsaw4U.
We also provide work experience to those who really need the opportunity. We've worked with Sutton Youth Offending Scheme and Jigsaw4U, and are delighted to give adults and young people the chance to work as part of a team and to develop key skills that can help them get back into the workplace.
4. Research has shown that puzzles in particular can have positive effects on mental health and cognitive longevity. Are your puzzles and games about more than entertainment?
There has been much documented on the therapeutic benefits of puzzles and games. Connecting with others, taking time away from screens as well as keeping the mind occupied are just some of them. We also recognise how they can play a part in combatting loneliness and are delighted that board game cafés and clubs are popping up all over the UK encouraging people to get together and play a game. In 2020, Gibsons is launching a range of puzzles called Piecing Together. With fewer, larger pieces they are perfectly placed for those with handling or sight problems, as well as those living with dementia. The designs have been carefully selected to promote reminiscence and spark conversation.
5. Environmental sustainability is increasingly important to consumers. What role does sustainability play in Gibsons production and supply chain and are you involved in any initiatives on this front?
We are aware that making puzzles and games has an effect on the environment and are committed to reducing our impact on the world around us. We have developed a Green Policy "The Green Game Plan" and consideration of our carbon footprint is embedded in everything we do. We've made internal changes, such as installing solar panels on our roof and encouraging employees to find alternative means of travelling to work, but are also looking at our production processes. From January 2020, the outer shrink-wrap plastic will be removed from all our puzzles and the size of the boxes is being reduced.
6. Gibsons is celebrating its 100th year. How have you managed to remain profitable given the advent of technology and computer games?
We are fortunate that a large part of our jigsaw puzzle market is less affected by technological advances, because they are puzzling as a hobby and their age profile has traditionally been older. However, I believe it is because we have focused on what we are good at that we have remained profitable. Certainly, the advent of computer games proved challenging for the board game market in the 1980s and 90s and it was during this time my father decided to diversify into jigsaw puzzles. It was a decision that proved very beneficial for Gibsons and we haven't looked back. Focusing on innovation in our sector and producing puzzles and games that the market wants drives our success.
7. You have only relatively recently made your products available to buy online. When was this decision taken, what prompted it, and what percentage of sales are online versus high street? What can high streets do to remain competitive in this sector?
We took the decision to trade via our own website very recently to fulfil demand from some of our consumers who wish to buy directly from the brand. We view it as a service to those consumers and are very careful with pricing, never undercutting our own customer. Sales via our website are tiny compared with the rest of the business. We are extremely supportive of our independent and high street customers and regularly offer initiatives to support them, such as our Loyalty Scheme. I believe the future of the high street is in expertise and experience. Those that offer fantastic and knowledgeable service that you cannot get online or have diversified to offer an experience you can only find with them, will survive and quite possibly thrive in the future. This is evident in my local town.
8. You are the 4th generation to take the helm of Gibsons. Have you always been in the family business, or did you work elsewhere before coming into the business? As a next gen to now gen, did you have concerns around joining the business?
I was involved a little during my childhood, for example I worked in the warehouse in my school holidays packing games. But I didn't envisage back then that it would become a central part of my life as it is now. After studying, I worked in publishing and for a charity, mainly on the marketing side. The skills and experience I gained were crucial in giving me plenty to bring to the business when I did join at the age of 28. It wasn't until both my children were in school and my father was retiring that I felt ready to step up and take on my current role as Managing Director. Firstly, I had to dig deep and believe I could do it, as well as consider carefully how the decision would impact my family and my life going forward. I can honestly say I have never looked back. I love what I do and am extremely proud to be leading the company into the fourth generation and our 101st year of trading.
If you require further information about anything covered in this briefing, please contact Elizabeth Sainsbury, Oliver Watkins, or your usual contact at the firm on +44 (0)20 3375 7000.
This publication is a general summary of the law. It should not replace legal advice tailored to your specific circumstances.
© Farrer & Co LLP, January 2020