How to improve ESG credentials in property portfolios for higher education institutions
Insight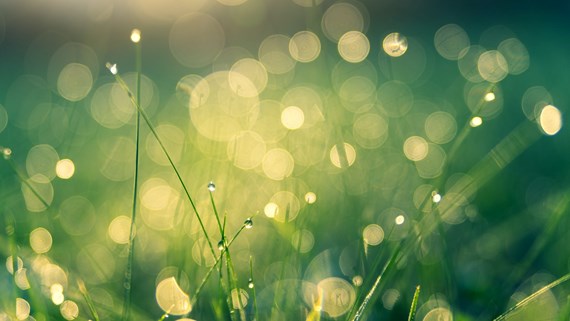 As environmental and social issues continue to climb up public and political agendas, ESG factors are becoming a key consideration for every higher education (HE) institution, whether as a real estate owner, occupier, investor or developer.
Most HE institutions are seeking to improve the ESG credentials of their property portfolios, driven by both social responsibility and commercial interest. ESG excellence is becoming expected by their investors and stakeholders as well as by regulators and the public. In particular, our NextGen students have declared the climate emergency and embraced the importance of driving change in the built environment; more and more, they expect their educational and accommodation facilities to adhere to stringent social and environmental standards.
What changing requirements can HE institutions expect in the near future?

Our government is racing to respond to the environmental and social threats faced by society, with a body of new ESG-focused legislation and strategies expected to be implemented shortly.
Energy efficiency: Property owners and occupiers can expect the energy efficiency of buildings to become more closely scrutinised in the coming months and years. The government has recently consulted on changes to energy efficiency and performance regulations. The owners of commercial buildings (which category includes HE institutions' buildings used for educational purposes and student accommodation) will be expected to achieve a minimum Energy Performance Certificate (EPC) rating of at least C, if not B, by 1 April 2030, as well as being required to comply with more stringent inspections of heating and air conditioning systems.

Carbon reduction: Although there is currently no industry wide standard or requirement for measuring and reporting carbon emissions, this is expected to change in the near future. Tough action is going to be needed imminently if the government is going to meet its carbon reduction targets. HE institutions need to consider their role (and timetable) in achieving a net zero position.

EV charging: There will be an estimated 18 million electric vehicles (EV) in the UK by 2030, but the infrastructure to charge them needs to catch up. The government has pledged to invest £1bn to boost the roll-out of the charging network. Recent regulations have been issued about EV charging points, and planning conditions dealing with EV charge points are becoming both more prevalent and onerous. Where students use cars, HE institutions will need to make provision for EV charge points.
What can HE institutions be doing now?

On the "E" side, with more stringent energy efficiency standards in the offing and with rising energy costs making energy savings a commercial imperative, how can HE institutions improve the energy efficiency of their built portfolio?

HE institutions should be carrying out an audit of their buildings to assess EPC ratings and expiry dates, and to obtain advice in order to implement an initial strategy. The result of the audit may be to prompt a retrofitting of the HE institution's buildings to improve their energy credentials.

The recommendation report annexed to an EPC is automatically generated by software and provides limited practical guidance; therefore, where appropriate, a professional should be engaged by the HE institution to provide a report on potential improvement measures. These may include upgrading insulation, moving away from fossil-fuel heating systems and towards low-carbon alternatives, such as solar or heat pumps, and installing more economical electrical appliances. Retrofitting can save financial costs and reduce the embodied carbon involved in tearing down existing buildings and replacing them with greener ones; retrofitted buildings will be cheaper to run in the long term, and potentially more visually attractive, designed with function and the wider community in mind.

HE institutions should also be considering how to influence occupier behaviour. For example, can they charge utility and energy costs to individual units to create an incentive for conservation, rather than treating them as a black-box charge assigned to the whole campus?

Addressing the "S" in ESG is undoubtedly more difficult. Occupiers and employees are becoming increasingly discerning and not only questioning how their buildings impact the physical environment but also how buildings affect their health and wellbeing as well as the local communities they operate within. The changes to teaching arrangements following the pandemic, combining online teaching with a desire for more in-person teaching options, provides an excellent opportunity for HE institutions to reconsider the purposing and design of their space.

As to the "G" in ESG, HE institutions will already have comprehensive governance policies in place. They should be seeking to update and improve their standards and best practices on a regular (ideally continual) basis; in relation to their real estate portfolios, they should be setting (and adhering to) requirements for diversity and inclusion, transparency, sustainability and ethics in their real estate strategies, management and policies.
ESG as a selling point?

Could ESG excellence become a determining factor for students, staff, investors and other stakeholders? Will ESG credentials become part of the accreditation standards?

After two academic years of pandemic disruption to HE settings, it may seem harsh to expect HE institutions to now spend time and money to meet stringent ESG criteria. However, a reassessment post-pandemic of the use and purposing of their property portfolios offers a unique opportunity for HE institutions to improve ESG credentials to give them a competitive advantage and longer term savings, and to allow them to uncover and add value in an ethical, resilient and responsible way with a positive social, environmental and economic impact.
If you require further information about anything covered in this blog, please contact Meghan Hatfield, Christina Tennant or your usual contact at the firm on +44 (0)20 3375 7000.
This publication is a general summary of the law. It should not replace legal advice tailored to your specific circumstances.
© Farrer & Co LLP, August 2022