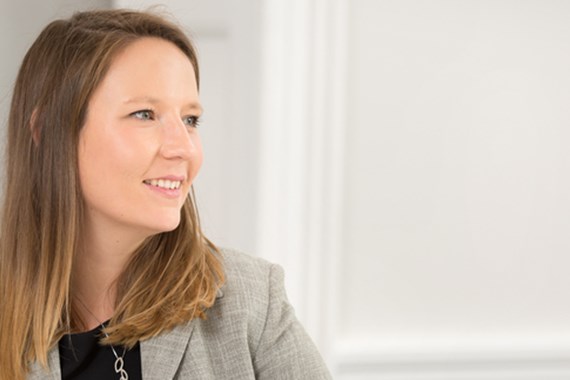 Meghan's practice includes advising on a wide range of commercial property matters including acquisitions and sales, landlord and tenant matters, and on-going property management.
Meghan is a member of the Commercial Property Team, and also has experience advising on residential property matters.
Meghan typically works for individuals and entities looking to invest in property, most notably for a number of livery companies. She has worked on a number of commercial property sales and acquisitions, including of some trophy assets. She regularly assists clients with the management of properties already within their portfolios to maximise the return they make on these.
Clients have praised Meghan's ability to provide objective advice while also giving reassurance and empathising with their position. Meghan works closely with other teams and individuals around the firm, for example specialists in tax law, to ensure that clients receive the best and fullest advice to meet their needs.
Meghan approaches her work with enthusiasm, determination, and a positive attitude. She enjoys thinking through problems and working closely with clients to find the best outcome for them. Meghan particularly enjoys the collaborative nature of the work in the Property department at Farrer & Co, and the opportunities it provides to work with interesting and diverse people.
Meghan qualified as a solicitor in 2016.
Meghan acted for a sovereign wealth fund on its acquisition of student accommodation portfolios in the UK and Germany.

Meghan advised in relation to the sale of a large London office building in the City. In doing so, Meghan developed a very close relationship with the owners and the property management team in order to fully understand the property and maximise its sale price.

Meghan has acted for overseas investors in relation to their acquisition of commercial office space in London, as well as more high profile commercial properties in the UK.