Meghan Hatfield
Senior Associate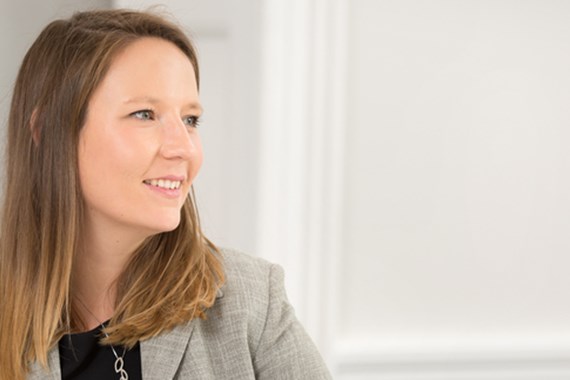 Meghan's practice includes advising on a wide range of commercial property matters including acquisitions and sales, property finance, landlord and tenant matters, and on-going property management.
Meghan is a member of the Commercial Property Team, and works for a range of clients across all aspects of our commercial property practice for a number of the firm's institutional clients. Her clients include property funds, banks, high net worth individuals and families, as well as charities, schools and investors.
Meghan has experience acting for borrowers and lenders on property finance transactions, including working with both private banks and investment banks, on transactions across a range of property types, including central London prime office space, mixed-use developments, schools, development sites, care homes and retail and leisure venues.
Meghan's practice also includes regularly advising clients on the purchase and disposal of commercial and mixed-use properties, including of some large trophy assets in the UK. She also assists clients with ongoing portfolio management, including lease re-gears, to maximise the return they make on these investments.
Clients have praised Meghan's ability to provide objective advice while also giving reassurance and empathising with their position. Meghan works closely with other teams and individuals around the firm, for example specialists in tax law and the banking team, to ensure that clients receive the best and fullest advice to meet their needs.
Meghan approaches her work with enthusiasm, determination, and a positive attitude. She enjoys thinking through problems and working closely with clients to find the best outcome for them. Meghan particularly enjoys the collaborative nature of the work in the Property department at Farrer & Co, and the opportunities it provides to work with interesting and diverse people.
Meghan qualified as a solicitor in 2016.