How to teach political issues impartially – new government guidance
Insight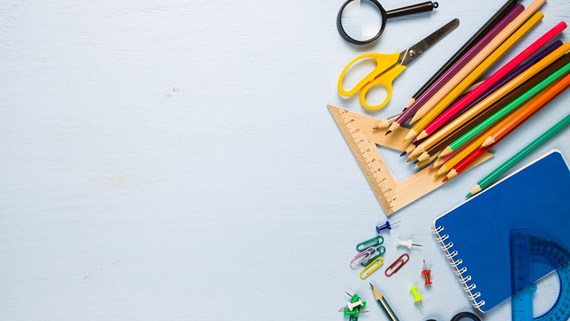 In early February, there was media outrage following pupils at a Nottinghamshire primary school writing a letter that was critical of Boris Johnson. Education Secretary Nadhim Zahawi reportedly condemned the lesson that led to the letter being written, saying "While there is a clear need for schools to address political issues in the classroom from time to time, this must not be done in a partisan way. No school should be encouraging young people to pin their colours to a political mast".

Hot on the heels of that furore, on 17 February, the Department for Education published its non-statutory guidance on "Political impartiality in schools".

The guidance does not introduce any new laws, but is intended to explain the "existing legal requirements" for teaching political issues in schools. This article will focus on the legal requirements for independent schools, as set out in Part 2 of the Schedule to the Education (Independent School Standards) Regulations 2014 (Regulations). For maintained schools, the applicable duties are contained in section 406 and 407 of the Education Act 1996.
What are political issues?
One of the key aspects that makes this area of law difficult, is that the meaning of "political" is not defined in the Regulations. Sadly, this term is not defined in the new guidance either, stating instead that "identifying a political issue" is a matter of "reasonable judgment" for teachers.

The implication of the guidance is that a "political issue" is one that relates to "ongoing government activity". It can also be implied from the guidance, and the limited case law in this area, that merely talking about an issue of "ongoing government activity" does not make that issue political – there must be a persuasion to a particular point of view.

The following are some of the examples of "political issues" given in the guidance:
Issues relating to a political party policy, elections or the laws and policy of the UK or another country (for example if motorway construction is a campaign topic in a local area election).


Educating children about the science of climate change is not a political issue – however solutions to combat climate change is. Recent case law has highlighted the need for a "political issue" to persuade legal change.


Teaching about long ago historical events, such as the Renaissance, is unlikely to involve political issues. However the government considers "more recent historical events" particularly those that are "contentious and disputed" may be considered political issues. Issues regarding "empire and imperialism" should be taught in a balanced manner.
The government recommends that if schools are unsure if something is a political issue, it is advisable to for the school to avoid promoting a particular view and the issue should be taught in a balanced manner.
What is the guidance on teaching in a balanced manner?
Partisan teaching may occur through presenting a view as undisputed fact, particularly when this is not obvious to pupils or actively encouraging children to take a particular view on a political issue. Schools must secure "meaningful political balance across the whole curriculum".

To provide balance, the government therefore advises teachers to:
Avoid promoting a particular political view as fact. This could be done through the display of posters which promote a particular partisan political view. A message such as "Thank You NHS" or similar would not present a risk to political impartiality as it is unlikely to be perceived as promoting partisan political views or compromising the balanced treatment of political issues. However, if the school were to display a banner demanding reform to the NHS or changes to NHS funding levels, this would not be appropriate and risks breaching their requirements on political impartiality.


Present the opposing view. Schools need to promote "at least two significantly differing perspectives". For example, in a debate about military intervention, the school should present an argument for and against rather than only slightly differing perspectives of the forms that military intervention should take. The guidance notes that balance should be achieved in an age appropriate way as younger children may not be able to distinguished facts from complex analysis into contested issues.
Reassuringly, there is no need for schools to promote misinformation, conspiracy theories or discriminatory views. The guidance states teachers "should be prepared to challenge factually inaccurate claims" if a pupil raises them in class, or perhaps teach about common misconceptions. Where political issues are discussed in class it recommends that teachers facilitate the discussion by presenting the opposing view to help them understand both sides of the debate. Of course, that assumes there is a clear and accepted position on what is fact – which in this post-truth era may, at times, be less than clear.
Use of external agencies
The guidance gives a word of caution on engaging with external agencies, resources and speakers and reminds schools that they too have an obligation to ensure that partisan views are not promoted.

Schools should undertake careful due diligence before engaging external agencies or speakers. This could include:
A basic online search.


An assessment of the wider partisan political views held by the organisation.


Prior review and agreement of any content and materials to be presented to pupils, to ensure it is appropriate in the context of the guidelines on political impartiality, age-appropriate and aligned to the developmental stage of the pupils.
External agencies may cover certain partisan political views, but if this is considered appropriate and relevant to pupils, schools should take "practical steps to ensure they are not promoted to pupils and that pupils still receive a balanced account of the political issues in question" (emphasis added).

In any event schools should not engage in agencies with "extreme political positions" for example promoting the adoption of non-democratic political systems rather than those based on democracy, for any purpose or a publicly stated desire to abolish democracy, to end free and fair elections, or violently overthrow capitalism.
What next?
So does this new guidance add new insight or comfort for schools? Possibly not, as most schools will already consider these issues on a day to day basis, and be working in the belief that they are toeing the right side of the "political" line. That said, the advice on vetting external agencies may go beyond the due diligence schools currently undertake.
This publication is a general summary of the law. It should not replace legal advice tailored to your specific circumstances.
© Farrer & Co LLP, March 2022