Immigration: student sponsor licence – frequently asked questions in recent months
Insight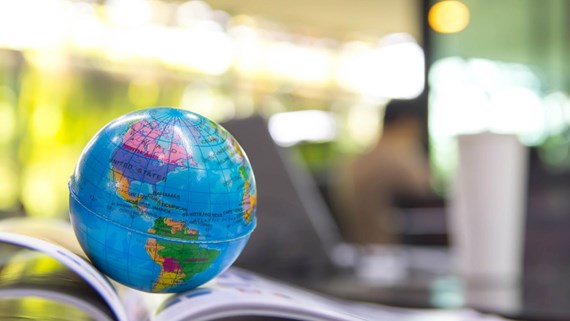 With some recent changes to the UK immigration system and Brexit transitional period coming to an end on 31 December 2021, we have seen an increase in student sponsor licence related queries from schools. This is perhaps not surprising given that schools are likely to find themselves sponsoring an increasing number of students in a post-Brexit world; the ambiguity of the Home Office guidance for student sponsor licence holders; and taking into account the possibility and nature of Home Office compliance visits (also known as inspections or audits).
Schools tell us that they often find the guidance unclear in some areas and therefore the prospect of a licence inspection causes concern to many licence holders. This briefing deals with some of the most common questions we have recently been asked to advise on.
Q: We are a student sponsor licence holder, which documents must I keep on file for each sponsored student with a student visa, how long for and in what form?
Student sponsors are mandated to keep certain documents on record for each sponsored student. For example, these include (but not limited to) certified copies of sponsored students' current passports, their Biometric Residence Permits (BRPs) and documents confirming care arrangements.
It is important you familiarise yourself with the Home Office guidance (either directly or through undergoing training) and asses you record keeping systems accordingly. For example, the manner in which documents are received, examined, copied and maintained, must meet the Home Office's requirements. Importantly, the way in which copies are obtained and kept for other purposes (for example, as required by other regulatory bodies) may not meet the Home Office's requirements.
Records can be kept either electronically or in hard copy and have to be easily accessible by the Authorising Officer. It is also important to ensure that such information is kept securely and in line with all relevant data protection requirements. This should also be reflected in other school documents (including relevant school policies). Further, sponsors must ensure they keep records for the duration of students' sponsorship and for some time after sponsorship comes to an end.
In the event the Home Office finds files to be incomplete or not up to date, schools risk compliance action from the Home Office.
Q: Do we have to conduct any checks on non-sponsored students, and should we keep any records on file?
The Home Office guidance makes it clear that a sponsor licence comes with a duty on your part (as a student sponsor licence holder) to "support immigration control, including by taking steps to ensure that every student at [your] institution who is subject to immigration control has permission to study in the UK throughout the whole period of their study".
This creates a requirement for sponsors to check that every student at their school has a right to live and study in the UK and to maintain records of the same. The Home Office may request to see these records.
There is no clear published guidance from the Home Office as to the specific documents that a student sponsor has to obtain in relation to non-sponsored students making this a tricky area for schools to navigate. Indeed, we are currently in the process of seeking further clarification from the Home Office in this regard.
We suggest student sponsors request sight of confirmation of nationality to discharge their obligation (usually a passport) for British, Irish and other EU students who entered the UK before 31 December 2020. Additional documents will be required where students are either unable to provide evidence of their nationality or hold a non-sponsored immigration status rather than one of the said nationalities.
In situations where a student does not have a passport it may be difficult to establish nationality. We suggest you seek specific legal advice should this eventuality arise as establishing students' nationality on the basis of other documents is often not a straightforward process and involves application of British nationality law.
Schools should also keep evidence of the checks they have undertaken.
If your school is a Student sponsor and has not obtained and retained the evidence set out above, we suggest doing so as soon as possible.
In our experience it is important to communicate requests for such data and documents in a manner which takes into account some parents' sensitivities. There are steps you can take, for example, at offer and acceptance stages, to help you manage the process and parents' expectations. It is also best practice for your status as a student sponsor licence holder and your obligations as a result, to be explained in some of the school's published documents (indeed some of this information is required to be published by schools by the Home Office guidance).
Further, this along with some of your other information and record keeping duties, ought to be reflected in other school documents and policies.
Q: What about Brexit and EU students?
EU students who started living in the UK before 11pm on 31 December 2020 will be able to carry on studying and living in the UK as before.
They will need to apply for either settled or pre-settled status under the government's EU Settlement Scheme (the EUSS) (view here) by 30 June 2021. During the period between 11pm on 30 December 2020 and 30 June 2021 EU nationals can continue to prove their right to live and study in the UK by providing their EU passport or national identity card. However, you should familiarise yourself with specific rules which govern your ability (or lack of) to demand that students apply for a status under the EUSS ahead of the deadline or to demand to see proof that students have obtained pre-settled or settled status.
Form 1 July 2021, EU students will need to provide evidence of their pre-settled or settled status under the EUSS or other proof of their permission to live and study in the UK. It might therefore be good practice for you to remind your existing students that they may wish to apply for this status as soon as possible rather than await the final deadline for these applications in order to avoid any delays
Students who first arrive in the UK from 11pm on 31 December 2020 will usually either need to be sponsored as students or obtain a different type of visa which permits study. You will therefore need to retain evidence of their immigration status in the UK as you do currently for non-EU students.
Q: How does COVID-19 impact our record keeping and reporting duties in relation to sponsored students?
You are under an obligation to notify the Home Office of certain changes in your sponsored students' circumstances. However, the Home Office has issued a number of Covid related concessions in this regard. The Home Office updates this policy frequently and we recommend you continue to review this document on a regular basis.
Current concessions include (but not limited to) the following:
Schools do not need to report (to the Home Office) absences related to COVID-19 but you have to continue to keep records of students' absences on their files and any absence recording system you have in place.


Sponsors can continue to sponsor students who are distance learning and do not need to report this change to the Home Office.


Schools can also start sponsoring new students who will begin studying through distance learning, on the proviso that they will switch to face-to-face learning once circumstances allow. It is at the discretion of the school whether to issue a CAS at this point, as there are no restrictions for students studying remotely from abroad. Students will, of course, need to obtain sponsorship in due course and before arriving in the UK to continue their studies.


Where it is no longer practical or safe for required identity documents to be submitted in person, or where school sites are closed due to COVID-19, it is acceptable for a digital copy (a scan or a photo) to be provided and retained for the time being.
Importantly, these concessions only apply in the context of your sponsor licence obligations. It is therefore important you assess whether any circumstances must, nonetheless, be reported in the context of the school's other obligations (for example, safeguarding requirements imposed by other regulatory bodies).
If you require further information about anything covered in this briefing, please contact Elena Hinchin, or your usual contact at the firm on +44 (0)20 3375 7000.

This publication is a general summary of the law. It should not replace legal advice tailored to your specific circumstances.

© Farrer & Co LLP, March 2021