Tier 1 (Investor) visa update
Insight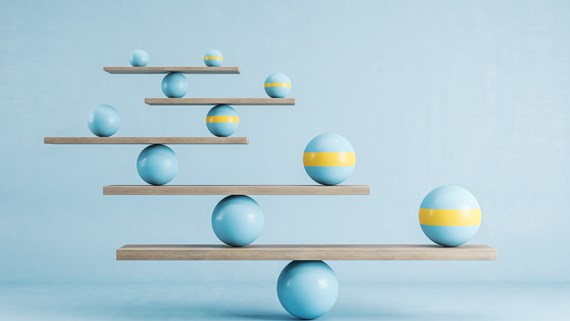 The UK's now-defunct Investor visa scheme continues to attract media attention, this time following Home Secretary Suella Braverman's recent statement to Parliament.
On 12 January 2023, the Home Secretary informed Parliament that the Home Office's five-year review of the Tier 1 (Investor) visa route concluded that between the launch of the route in 2008 and the introduction of stricter screening requirements in April 2015, a "small minority" of the individuals wanting to use this route have been identified as being "potentially at high risk of having obtained wealth through corruption or other illicit financial activity, and/or being engaged in serious and organised crime".
In her statement, Braverman said that the work carried out thus far "only implies that a particular individual potentially poses a risk of having connections to criminality; it does not mean guilt has been proven" and that UK law enforcement agencies are taking appropriate action. She said that where a high-risk individual is identified, the Home Office will also take immigration action, as appropriate.
The review did not find evidence of a systemic failure across UK financial institutions to carry out appropriate customer due diligence checks on Tier 1 (Investor) visa applicants. It did, however, find that the few high-risk individuals identified did seek out those financial institutions with the weakest CDD controls. The review also found that the Home Office caseworkers considering Tier 1 (Investor) application had, in fact, been robust in refusing leave where it was appropriate. The Government has yet to confirm whether it will publish the full findings of the review.
Background
The scheme, which was introduced in 2008, had been subject to criticism for some time prior to its closure in 2022. In 2015 and 2019 the category was significantly reformed, introducing more stringent requirements to reduce the scheme's vulnerability to abuse. One such reform, introduced in April 2015, was the requirement for individuals to open a regulated UK bank account before applying for a visa under the route.
The category, which was closed to new applicants on 17 February 2022, had been attractive to individuals from overseas looking to relocate to the UK and capable of making a substantial investment in the UK economy, with the visa leading to settlement after a five-year stay and, ultimately, to British citizenship. The category required applicants to invest no less than £2m in qualifying UK companies and, in some cases, UK government bonds.
The category was closed with immediate effect on 17 February 2022, with the then Home Secretary Priti Patel citing concerns that the route "facilitated the presence of persons relying on funds that have been obtained illicitly or who represent a wider security risks." The Government also questioned the scheme's overall benefit to the UK economy.
What now?
In her statement, Braverman reconfirmed the Government's plan to continue reforming the Immigration Rules with the aim of attracting high-value overseas investment to the UK, while ensuring that more robust controls are in place to minimise the risk of nefarious actors abusing these routes.
The Home Secretary also confirmed that although there are plans to reintroduce an investment-based visa route, such a route will not offer entry solely based on the applicant's personal wealth. Instead, the Government is considering alternative provisions within the existing Innovator visa programme. This will place emphasis on the applicant's track record as an investor in innovative businesses and their plans to actively engage in such activity in the UK. The Home Secretary did not say when these alternative routes will be introduced.
In the meantime, existing immigration categories such as the Innovator, Start-up and Skilled Worker routes continue to allow overseas individuals and businesses to establish, join and invest in UK businesses.
It is important to note that those who already hold visas in the Tier 1 (Investor) category will still be able to make applications to extend their immigration permission until February 2026 and make applications to settle in this category until February 2028.
We continue to advise all investors who are able to make a settlement application in the category to do so at the earliest opportunity, and in any event ahead of this route's full closure in February 2028. We also recommend that those who currently hold an Investor visa and wish to settle in the UK seek advice on future planning, particularly if they spend a significant amount of time outside the UK.
If you require further information about anything covered in this article, please contact Elena Hinchin, Adam Hoefel or your usual contact at the firm on +44 (0)20 3375 7000.
This publication is a general summary of the law as at the date of publication. It should not replace legal advice tailored to your specific circumstances.
© Farrer & Co LLP, February 2023