Tier 1 (Investor) visa closes on 17 February 2022
Insight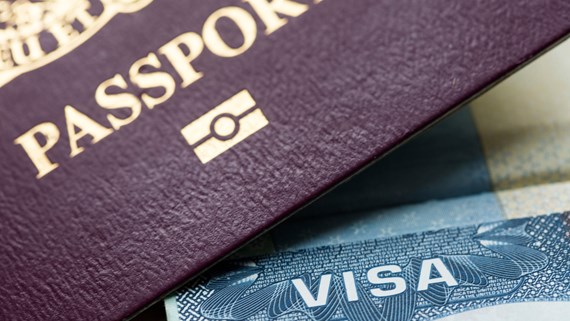 On 17 February 2021, at 4pm, the British government closed the Tier 1 (Investor) visa category to new applicants with immediate effect. Historically the category has been attractive to individuals from overseas looking to relocate to the UK, with the visa leading to settlement after a five-year stay and ultimately, to UK citizenship.

This category required a £2m investment in certain UK companies and (in some cases) government bonds. The Government stated that it now considers this category to have minimal economic benefit to the UK economy and that, as part of its new immigration plan, other economic visa categories will be revised and expanded to give an opportunity to "overseas nationals with a track record of investment activity overseas and credible plans" to come live in the UK and engage in economic activity.

Although we do not anticipate these changes to be implemented until Autumn 2022 at the earliest, we remain confident that wealthy and economically active individuals who wish to obtain residence in the UK, will continue to be able to do so through bespoke solutions and upon taking specialist immigration advice.

The closure of the category was done without prior notice and follows press reports, speculation and statements, including on the Government's behalf, which have appeared in the British press in the last two days regarding this visa category's suspension. Despite the category being under constant review in recent years, this move comes as a surprise to many (including Government officials, as we understand it). However, the Government made clear that the lack of notice was intentional and aimed at avoiding an influx of applications before the category closed.

The Government also published a statement setting out its justification for effectively abolishing this category. The statement explained that this visa category continues to "give rise to security concerns" (including concerns about people acquiring wealth illegitimately and being associated with wider corruption) and that reforms made to the route have been insufficient to "address the risk of the route being used to transfer illicitly obtained wealth". We understand this to be part of the Government's wider fight against corruption. Home Secretary Priti Patel stated that "closing this route is just the start of [the Government's] renewed crackdown on fraud and illicit finance" and is part and parcel of its "New Plan for Immigration". This also has a political context and can be, at least partly, understood in light of the latest, tense, discussions between the UK and Russian governments.

Importantly, those who already hold visas in this category (and their dependants) will be able to continue to make applications to extend their immigration permission (until February 2026) and make applications to settle in this category (until February 2028). We advise all investors who are in a position to make a settlement application in the category to do so as soon as possible, and in any event ahead of this route's full closure in February 2028. We also recommend those who currently hold an investor visa and wish to settle in the UK in the future, seek advice on future planning, particularly if they spend a significant amount of time outside the UK.

If you require further information about anything covered in this blog, please contact Elena Hinchin, or your usual contact at the firm on +44 (0)20 3375 7000.
This publication is a general summary of the law. It should not replace legal advice tailored to your specific circumstances.
© Farrer & Co LLP, February 2022