International schools series - Part 1: The global expansion of international schools
Insight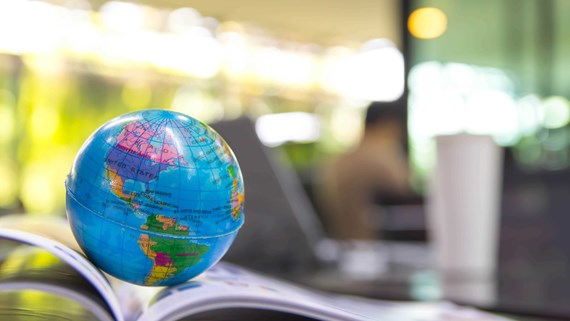 It is probably fair to say that we are in a second-wave, possibly even a third-wave, of UK independent schools looking to establish themselves overseas. There appeared to be a slight lull after the first adopters and the subsequent forays this sparked. But it seems to be very much back on the agenda with lots of projects currently underway, in various stages of development, and with many schools that were previously very 'anti' international expansion now genuinely entertaining the prospect.
In this article, we look at why we believe this is the case and, with our experience advising schools venturing overseas, we present some of our own observations as well as some emerging themes, trends and approaches.
Why now?
First, there is undoubted growth in the number of countries with both middle/high-income families and ex-pat families that are demanding a premium education providing an international and/or bi-lingual curriculum, coupled with pockets of local de-regulation designed to encourage expansion. At the same time we continue to witness some local 'fight-back', and in China particularly, where there is a clear ideological agenda towards protecting the provision of a Chinese 'national' curriculum for compulsory school-age children and controlling foreign access to that market.
The global market for international schools is reportedly worth c.$25bn, with 50 percent of that spread throughout Asia and the next biggest proportion in the Middle East. South America and Africa are regions showing good early signs of developing into substantial markets, largely based on the comparative growth rates (compared to, say, India) of their middle-class populations. Within that overall context, the number of UK schools with an overseas presence has increased steadily and seems set to continue at the same rate. In 2009/10 there were approximately 15 UK schools with an overseas presence. This had doubled by 2014/15, and the signs are that, this growth rate has continued.
Second, there is a more mature, realistic and transparent rationale as to why a UK school wants to expand overseas. Typically, having identified a projected funding gap, or as a way to introduce a step-change in the levels of bursary support available, not to mention the chance to relieve some pressure on fee levels at the UK school, the prospect of a new, long-term income stream from an overseas opportunity is an attractive one. Of course, whether it is the right option for any particular school to pursue, and quite how it does it, are separate and very important questions. But for those that feel it is the right option, there is clearly a willingness to acknowledge that, whilst brand and reputation are still absolutely critical, first and foremost these are projects that are about income generation.
There are anecdotal examples of schools that perhaps didn't have this clarity or commitment and in fact, with hindsight, were pretty undecided as to whether the project was about "mission" or "money", or both. That lack of clarity appeared, in some instances, to undermine effect on those projects. Reflecting several years on, it seems no coincidence that some of the initial hesitancy for schools looking into overseas expansion came from seeing some of these early projects struggle. But, with lessons learned and more practice and experiences being shared, coupled with this much greater clarity of objective, there appears to be a growing appetite to explore the overseas opportunity and do so with a very much more 'business-focussed' approach.
In our view this is very refreshing for two main reasons. First, it helps a school determine what the right opportunities for it are, so that important resources are not wasted exploring any that clearly will not suit. Secondly, it underpins a whole range of early-stage decisions that are important in terms of making a success of the project, such as internal and external messaging, staffing and resourcing, the choice of partner and the deal structure and, very importantly, where the 'red lines' in any deal are.
Whilst the prize remains potentially a very attractive one, these projects are not for the faint-hearted: they require governor buy-in, an appropriate appetite for risk and a not insignificant allocation of time and resource.
In the next instalment of this article we will begin looking at some of the emerging themes, trends and approaches we have seen in relation to the UK school heading overseas.
If you require further information on anything covered in this briefing please contact Paul Jones or David Copping or your usual contact at the firm on +44 (0)20 3375 7000.
This publication is a general summary of the law. It should not replace legal advice tailored to your specific circumstances.
© Farrer & Co LLP, October 2018