Jackson v Ayles: A cautionary tale for "friendly" lenders
Insight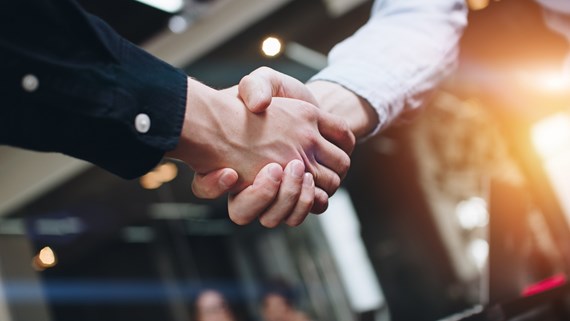 On 23 April 2021 the High Court handed down a judgment that offers helpful guidance on when "private" loans are likely to be deemed to have been entered into "by way of business" for the purposes of section 22 of the Financial Services and Markets Act 2000 (FSMA).
Background of Jackson v Ayles and another [2021] EWHC 995 (Ch)


Whether a regulated activity is undertaken "by way of business" is often quite clear given the commercial nature of the activity, however, in other situations particularly those involving private individuals or firms which are not otherwise regulated and who stray into certain activities, this can be a finely balanced judgement. Private individuals or unregulated firms who may wish to provide the odd loan or two to friends or contacts would do well to take heed of this judgment; since whether or not an activity is carried on "by way of business" is a question that not only determines the enforceability of the loans but also whether there is a potential breach of the general prohibition under section 19 FSMA.
The case concerned a loan made by Mr Pumphrey to Mr and Mrs Ayles, secured on their matrimonial home. Unless a relevant exclusion applies, a loan made to an individual or to trustees, where the obligation to repay is secured on residential land in the United Kingdom is likely to be a regulated mortgage contract. A lender who enters into a regulated mortgage contract "by way of business" will be carrying on a regulated activity for the purposes of FSMA. The general prohibition bars anyone but an authorised person or an exempt person from carrying on a regulated activity in the United Kingdom. Breach of the general prohibition is a criminal offence and an agreement entered into in breach of the general prohibition is unenforceable against the borrower without an order of the court.
Mrs Jackson, Mr Ayles' trustee in bankruptcy, brought the claim. She sought a declaration under section 26 of FSMA that the security Mr Pumphrey held over the residential property was unenforceable because Mr Pumphrey was not authorised under FSMA to carry on regulated activities and the making of the loan constituted a breach of the general prohibition.
Mr Pumphrey conceded that he had conducted "activity of a specified kind" and that he was not an authorised person. He argued, however, that the loan was not made "by way of business" and so was not regulated under FSMA. His evidence framed his loans (there were others) as altruistic in purpose and for the benefit of his friends, whilst allowing him a profit. In the alternative, Mr Pumphrey argued that he was unaware of the general prohibition and the court should use its discretion to enforce the loan and the security. The court found against Mr Pumphrey on both counts.
By way of business


The court concluded that the lending by Mr Pumphrey was a regulated activity carried on "by way of business" for the following reasons:
1. the relationship between Mr and Mrs Ayles and Mr Pumphrey arose out of commercial dealings and not a prior friendship;
2. on his evidence, Mr Pumphrey had sought advice from a lecturer of law at Kingston University about "private lending";
3. Mr Pumphrey had obtained a charge template for the purpose of securing his lending to "ensure I got my money back";
4. the lending to Mr and Mrs Ayles was "not built on trust";
5. the loan in question did not constitute an isolated lending occasion. Mr Pumphrey made several loans to Mr and Mrs Ayles over many years;
6. since 2005, Mr Pumphrey had lent more than £3.5m (albeit not at the same time) to 14 different individuals and companies.;
7. Mr Pumphrey accepted that he wanted a return on his money. All loans granted by Mr Pumphrey charged interest in excess of market rates; and
8. although Mr Pumphrey's lending activities were a small part of his overall business activities, a relevant activity for the purposes of FSMA could include an activity that was carried on in the course of a wider business.
Perhaps Mr Pumphrey describing the prospect of not charging compound interest on loans to friends as "ridiculous" helped the court in its conclusion.
Exercise of discretion under section 28 of FSMA


Mr Pumphrey made the secondary argument that, were the court to find the loan to be unenforceable, it should exercise its discretion under section 28 of FSMA to uphold the loan. The court has the power to do so if it is just and equitable in the circumstances, having regard to whether the person carrying on the regulated activity reasonably believed that he was not contravening the general prohibition. A precedent for the court exercising this power is found in Helden v Strathmore Ltd [2010] EWHC 2012.
Again the court found against Mr Pumphrey. There were several factors that persuaded the court to rule that even though the loan was prima facie unenforceable under FSMA, it was not just and equitable to allow Mr Pumphrey to enforce the loan. Factors against Mr Pumphrey were that he was sophisticated and experienced in financial matters, unlike Mr Ayles, and he chose not to seek enforcement at the end of the initial period of the loan, content to allow interest to accrue. Additionally, when considering whether it was reasonable for Mr Pumphrey to believe that he was not breaching the general prohibition, the court held that this assessment involved both a subjective and an objective test. The court found that with regard to the objective test, it was unreasonable for Mr Pumphrey to believe that FSMA had not been contravened on the grounds of ignorance of the existence of the general prohibition in circumstance where, among other things, Mr Pumphrey was an experienced businessman with financial acumen and despite there being no impairment on seeking legal advice, he chose not to do so.
Things to think about before entering into a "friendly" loan


In conclusion, we see a willingness by the courts to take a wide range of factors into account when deciding if an unauthorised lender is engaging in a regulated activity "by way of business". In addition, when determining whether it is just and equitable to allow an unauthorised person to enforce a loan provided in breach of the general prohibition, the courts will apply objective criteria when assessing whether it was reasonable for the lender not to know that they were breaching the general prohibition. Whilst the Pumphrey case concerned a regulated mortgage contract, we consider that courts are likely to apply the same tests for determining the enforceability of other contracts within scope of the FSMA regulatory perimeter, including agreements entered into for investment purposes and regulated credit agreements. Unauthorised businesses and individuals who wish to avoid the unenviable fate of Mr Pumphrey would be advised to seek legal advice before lending to individuals or engaging in other potentially regulated activities.
If you require further information about anything covered in this briefing, please contact Grania Baird, Katy Ruddell, Bob Wheldon, or your usual contact at the firm on +44 (0)20 3375 7000.
This publication is a general summary of the law. It should not replace legal advice tailored to your specific circumstances.
© Farrer & Co LLP, June 2021