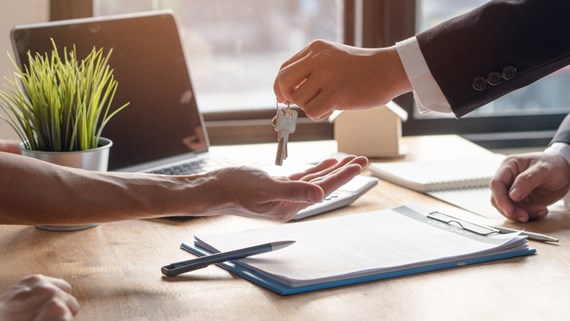 The government has tasked the Law Commission with reviewing the legislation which gives residential tenants of long leases rights to extend those leases or, in some circumstances, rights to collectively or individually acquire the freehold of the building in which they live. The Law Commission has published a Consultation Paper, Leasehold home ownership: buying your freehold or extending your lease (the Consultation).
The government wishes to promote transparency and fairness in the leasehold sector and to provide a better deal for tenants. More specific goals are simplification of the existing legislation and consideration of improving access to enfranchisement across the country. In part, it is the well-publicised unfair practices relating to leasehold houses and escalating ground rents (which have been the subject of a separate consultation, Tackling Unfair Practices in the Leasehold Market) that are driving this desire for more general and wide-ranging change in the leasehold sector.
Whilst still in the consultation stage, it is clear the direction of travel is in favour of tenants as 'consumers'. The proposals set out by the Law Commission aim to make enfranchisement easier, quicker and more cost-effective by simplifying the processes and removing a number of the complications that lead to legal and other costs but often have little effect on outcome.
The Consultation asks various key questions with the ultimate aim of devising an improved enfranchisement regime.
What Should Enfranchisement Rights Be?


One of the main criticisms of the existing legislation is that different statutes apply to houses and flats. One proposal is to create a new enfranchisement regime which no longer turns on the distinction between houses and flats, but rather has a single set of criteria based on a definition of 'residential unit'. The existing rights to a lease extension and individual or collective freehold purchase would be retained, but in a slightly enhanced and modified form.

A further proposal is a new right for leaseholders who did not participate in a previous collective acquisition to do so at a later date. This seeks to deal with the situation where one group of tenants excludes another group of tenants from ownership of the freehold. This will be a welcome and valuable right for such excluded tenants.
Who Should Be Entitled to Exercise Enfranchisement Rights?

The current legislation sets out complex and at times archaic qualifying criteria that tenants must satisfy in order to qualify for enfranchisement rights. Tenants of houses must satisfy a low rent test and other financial criteria to extend their leases or, in certain rural areas, to acquire the freehold of their homes. The proposal is that any qualifying criteria based on financial limits is abolished. While this does make sense, given that it is very difficult to apply such criteria in practice, it will have the knock-on effect of removing what is seen by some as a valuable exemption which prevents enfranchisement of houses in rural areas. It is arguable that this exemption preserves rural communities by preventing the sale of houses at high prices which then become out of reach for local people. Does this proposal for reform run counter to the wider policy objective of preserving rural communities?
To counter this the Consultation does consider different treatment of shared ownership leases in 'designated protected areas' and that appears to be some recognition at least that different areas of the country have different social challenges and a simplified 'one size fits all' system may not work. Perhaps such special treatment should extend to all leases in rural areas, not just those part of shared ownership schemes.
A two-year ownership condition currently applies to tenants who wish to extend their leases of flats or buy the freehold of their houses. There is concern that this can lead to unfair outcomes, in particular where tenants' claims are denied in a rapidly rising market. In such cases tenants are often forced to pay much higher sums when they become entitled to make a valid claim two years later. The proposal that the two-year ownership condition is abolished seems sensible.
What Should it Cost to Enfranchise?


The most significant (but still unclear) part of the reform proposals concerns how landlords will be compensated for the loss of their reversions. While the Law Commission would prefer to adopt a consistent valuation methodology with a 'one size fits all' approach, there is an increasing appreciation that valuation is not just a question of law but involves also principles of valuation, economics and politics. How could the same valuation method apply to a £35 million penthouse on the Grosvenor Estate with a sub-20 year lease as to a £150,000 new-build flat in Manchester on a 125 year lease? How can capitalisation rates be set when interest rates over the last 20 years have fluctuated so much? Such issues will need to be tackled to ensure compensation is fair, particularly if a landlord is set to lose a valuable reversion with significant development potential.
Conclusion


The reform proposals are radical in the sense that the existing legislation will be torn up so that the rulebook on enfranchisement can be rewritten in favour of 'the consumer'. If the outcome is that existing rights are retained with slight modifications, but the processes leading to the exercise of those rights are simplified, then this may benefit landlords and tenants. However, if more significant changes are made, such as to the valuation methodology, then it is quite likely that change will have an adverse effect on landlords throughout the country.
If you require further information about anything covered in this briefing note, please contact Kate Chatters, or your usual contact at the firm on +44 (0)20 3375 7000.
This publication is a general summary of the law. It should not replace legal advice tailored to your specific circumstances.
© Farrer & Co LLP, January 2019