Luxury laundrette: How will the Fifth Anti-Money Laundering Directive affect luxury brands?
Insight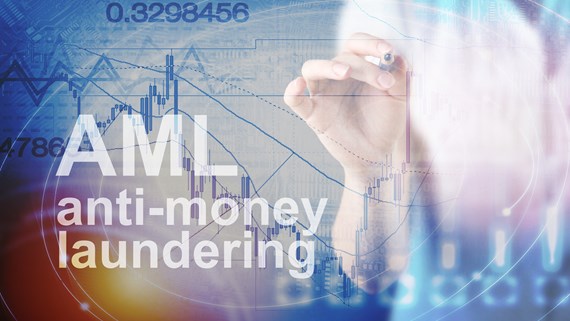 In the ongoing 1MDB scandal, $1.7 billion in property and luxury goods (including yachts, diamonds and artworks by Basquiat, Monet and Van Gogh) were allegedly bought by Malaysian officials and associates using money stolen from 1MDB, the Malaysian sovereign wealth fund.
This is not unusual; luxury goods outlets have increasingly been used as a method to launder money raised through criminal activities. In the UK, such businesses have laundered at least £17.6 million over the last 30 years according to watchdog Transparency International's latest report. To combat this, the EU has continued to expand the scope of anti-money laundering regulations over the luxury goods market.
The Fifth Anti-Money Laundering Directive (5MLD) is the latest stage of the EU's battle against money laundering and terrorist financing. Regardless of whether a Brexit deal is reached, this is expected to be transposed into UK law by 10 January 2020. The government's response to the consultation on how best to transpose 5MLD will be published imminently.
The current position

Handlers of luxury brands must comply with the Money Laundering Regulations 2017 (MLR) if they accept or make cash payments of €10,000 or more in exchange for goods. This involves:
implementing relevant anti-money laundering policies, controls and procedures,
undertaking risk assessments,
carrying out customer due diligence (in accordance with the transaction's level of risk), and
reporting any suspicious activity.
For more detail on how high value dealers can comply with MLR, see HMRC's guidance.
The future position: 5MLD
Key changes under 5MLD for luxury brands to consider are:
Art intermediaries, such as dealers, gallery owners and auctioneers, must comply with MLR if a transaction or linked transactions amount to €10,000 or more. Previously, this only applied to cash payments but now this applies to payments of any method, including cheque, credit/debit card and bank transfer. Art intermediaries newly caught by the measures must annually register with HMRC.
Customers paying for goods with pre-paid cards (like travel and gift cards) must be subjected to identity checks for transactions over €150 made directly in a shop or €50 or above made online. This will apply to pre-paid cards issued outside the EU.
Enhanced due diligence measures are required for transactions involving high-risk countries like Iran, Iraq and Syria. Such measures include obtaining extra information about the customer and reasons for the transaction. Luxury brands may also be restricted from opening branches and subsidiaries in these countries.
Next steps for luxury brands
Handlers of luxury brands should plan with their advisors how to comply with the changes before 5MLD is transposed into UK law next January. If they fail to comply, the business (including its directors and officers) may be subject to penalties, including fines and imprisonment. Further, active compliance will preserve the integrity of the brand's reputation, which is paramount in the luxury sector.
If you require further information about anything covered in this briefing, please contact Adrian Parkhouse, Xinlan Rose, or your usual contact at the firm on +44 (0)20 3375 7000.
This publication is a general summary of the law. It should not replace legal advice tailored to your specific circumstances.
© Farrer & Co LLP, November 2019