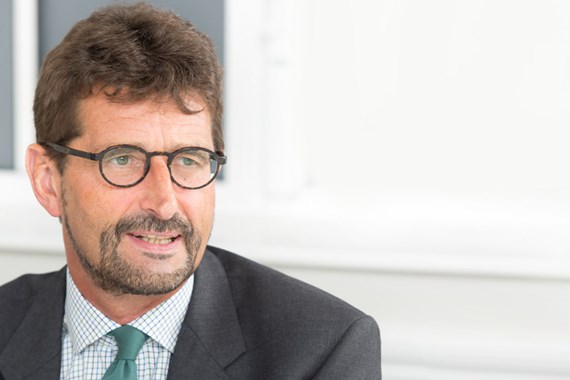 Adrian advises an unusually broad spectrum of clients on diverse claims. As a partner in the Commercial Litigation team, he brings a breadth of experience to advising clients with primarily commercial disputes. He is also recognised as one of the country's leading art lawyers.
Adrian heads the firm's Commercial Litigation team and is co-chair of its Art Group.
His core skills are analysis of a client's case, understanding their commercial or personal objectives and building a team to use available resolution techniques to achieve the best outcome.
In recent years his practice has revolved around clients in the financial, investment and banking sectors and clients in the world of art and heritage. The legal issues generated by both are similar: contractual analysis, negligence, fraud, valuing loss and evidential matters. The industry knowledge required differs but the opportunity to understand the client's business remains a facet of the litigator's life that appeals.
Cost-effectiveness is a high priority. Team creation and management are key to his practice. Litigation is not an end in itself but a pragmatic means to achieve the client's end. Adrian was an early proponent of mediation in the UK.
Recent cases have involved acting for investment funds or their owners in claims for breach of confidence, in jurisdiction challenges and claims for breach of warranties on the sale of fund interests. He also advises owners of art in claims for the recovery of works from defaulting intermediaries and poor advice. Almost all of the work involves collaboration with specialist firms outside the UK.
Adrian qualified as a solictor in 1984.
"He is very easy to work with and a real delight." (Chambers UK 2021)

"Adrian Parkhouse: he's absolutely excellent and, in terms of raw brain-power, one of the top commercial litigation solicitors in London. Clients rightly love him, because he gives top-quality service and gets superb results. He's also utterly unflappable in the most extreme circumstances." (Legal 500 2021)

"Adrian Parkhouse is absolutely top tier in this field. He is extremely bright, hardworking and a brilliant strategist. He is one of the most highly respected names in the area and rightly so." (Legal 500 2021)

"Adrian Parkhouse – what he doesn't know about art law and art disputes isn't worth knowing. He's unbelievably knowledgeable and impressive, and knows the art litigation market better than anyone. Top quality. If you've got an art dispute, don't go anywhere else." (Legal 500 2021)

Adrian Parkhouse is well regarded for art and cultural property matters, with one barrister commenting: "He is a big name in this field - I think that he is superb. He is one of the top people in this area." Parkhouse focuses his practice on art-related disputes. One industry expert notes: "His skill is that he can combine really clever litigation skills with a great deal of diplomacy, and he is just an extremely likeable guy. Even when you're in opposition he is a good person to have on the other side." One of his peers says that "he is very easy to work with and a real delight," while another peer reports: "He is my favourite person to refer conflict work to. He is really very good, an extremely good operator." (Chambers HNW 2020)

Adrian is listed as a Top recommended 2020, Art Lawyer in Spear's 500 Magazine 2021 edition.

Adrian is the past Chair of the IBA Art & Heritage Law Committee, and a past member of the International Council of Museums Legal Committee. He is also the co-author of the England Wales chapter in "The Art Collecting Legal Handbook".

Adrian is the firm's Compliance Officer (Legal Practice) and its Money Laundering Reporting Officer.