Luxury Retail in a Digital Age
Insight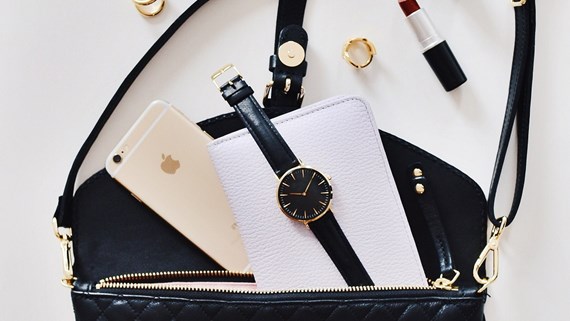 On 22 October 2019, we hosted a hugely successful breakfast panel discussion focusing on 'Bricks and mortar' Luxury Retail in the Digital Age. The panel featured: Katerina Mercury, Head of Central London Retail at The Crown Estate; Sarah Jane Curtis, Business Director, Bicester Village; David Harper, Chairman of Harper Dennis Hobbs, retail surveyors; Nick Keyte, Managing Director Gieves & Hawkes; and Jace Tyrrell, Chief executive of New West End Company.
Below are some key take-away points from the event:
Defining luxury: Luxury is increasingly about the human experience; a luxury brand is one with a real story to tell. Authenticity, exclusivity, customisation and interaction are all key to the concept of luxury, and the execution of the luxury experience should be impeccable.
UK luxury market: Consensus is that UK luxury is in a good place, largely thanks to increasing numbers of retail tourists, but that it is more competitive than ever. It is a case of survival of the fittest: brands must be clear about their USP and play to their strengths. Business rates are crippling and reform is necessary to link this tax to turnover. Until rates are reduced, regional retail centres will continue to struggle.
Omnichannel offering: Luxury brands need to have a digital presence that works in conjunction with retail stores. Brands will fail if they continue to differentiate between "bricks and mortar" and online; instead the two should work together in a frictionless way. E-commerce should be seen not just as a revenue channel, but as a window to the world. Luxury outlets provide an alternative channel, which can encourage consumer confidence, maximise returns on older stock and protect pricing and profits in prime stores.
Flagships: The flagship remains an important tool for enabling a brand to broadcast its offering to the world. Flagships are places for customers to experience a brand, not just to shop. They encapsulate the trend for the rationalisation of retail real estate: a reduction in the number of stores, but an increase in the quality of their offerings.
Innovation: Brands must continue to innovate, retaining focus on end-to-end customer experience. Landlords should recognise the importance of place-making and consider repurposing traditional space. They should expect to see a continued increase in brands' demand for concept pop-up stores and mixed-use space.
"...the fittest will continue to get stronger and younger brands will continue to rise up. We will probably say goodbye to retailers that fail to innovate."
Co-operation: Collaboration between stakeholders is key if "bricks and mortar" retail is to remain profitable. Landlords should be open to shorter-term, flexible leases and turnover rents. Planning policy must also continue to adapt; and further deregulation of the A1 retail class is required to facilitate more modern mixed-use space in urban centres. It is in no-one's interest to have an empty store next door.
Embrace technology: Technology should be seen as an enabler, a means by which a brand can add to its offering and improve the customer experience both in "bricks and mortar" and the digital space. Luxury brands should work with technology to enhance their brand, they should not be led by it.
"Tech should be used to support and enhance the overall experience, the key is not to use technology for the sake of technology but to give customers a real benefit. Tech often reminds us what we know already."
Sustainability: Sustainability is now a top priority for consumers. Tackling environmental issues, such as improving air quality, is not only the right thing to do; it is also commercially essential, to ensure customers want to visit "bricks and mortar" retail spaces. Luxury brands should be able to showcase their sustainability credentials, however this is not always straightforward given the types of property targeted by luxury retailers. That said, while this presents challenges for older and listed buildings, these remain first choice for luxury brands.

Look out for information about our next set of seminars in Spring 2020.

If you require further information about anything covered in this briefing, please contact Mark Gauguier or your usual contact at the firm on +44 (0)20 3375 7000.

This publication is a general summary of the law. It should not replace legal advice tailored to your specific circumstances.
© Farrer & Co LLP, November 2019