MIPIM 2019 – 30 years of sunshine, rain, wind and even snow reflecting the state of the real estate market
Insight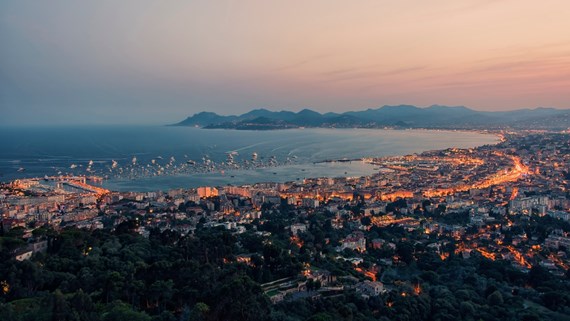 A contingent from our commercial real estate, construction, real estate finance and disputes teams descended on Cannes for MIPIM 2019. Celebrating its 30th anniversary, MIPIM hosted over 25,000 delegates from a reported 100 countries reflecting both the true global nature of the real estate industry and the importance of MIPIM to the industry.
From the UK, representatives from local authorities, councils, government departments and cities, not to mention the usual investors, bankers, surveyors, lawyers and architects, demonstrates the wide appeal that MIPIM has for those working within the real estate industry. It also shows the importance of MIPIM for these UK entities to showcase the investment and development opportunities that exist in the UK to a global audience, particularly in this time of uncertainty.
MIPIM is perhaps the ultimate networking event: five days in the South of France certainly lends itself to a relaxed atmosphere in which to attend presentations, host events, meet new contacts and catch up with old ones. Indeed, we hosted clients and contacts from across Europe, the Middle East and Asia, as well as those operating not too far from Lincoln's Inn Fields.
Above all MIPIM is a very useful barometer for the state of the market, and this year's weather neatly captured what we are finding to be current market sentiment. The mix of strong winds and plenty of glorious sunshine reflects the real estate market, with some markets and industries doing particularly well amongst otherwise tough and changeable conditions.
The uncertainty over Brexit weighed heavily; and it is clear that the UK investment market is suffering from a slowdown in activity with investors, both domestic and international, playing a waiting game as the UK government and parliament grapple with how to proceed.
Nevertheless, in reaching its 30th anniversary MIPIM symbolises the resilience and strength of the real estate industry. From its modest beginnings at the end of the 1980s to the end of the second decade of the 21st century, MIPIM has not only survived but thrived through the economic and political headwinds as well as sunnier times.
Let's just hope that next year doesn't forecast snow
If you require further information about anything covered in this briefing note, please contact Henry Stevens, or your usual contact at the firm on +44 (0)20 3375 7000.
This publication is a general summary of the law. It should not replace legal advice tailored to your specific circumstances.
© Farrer & Co LLP, April 2019