Minimum Energy Efficiency Standards update
Insight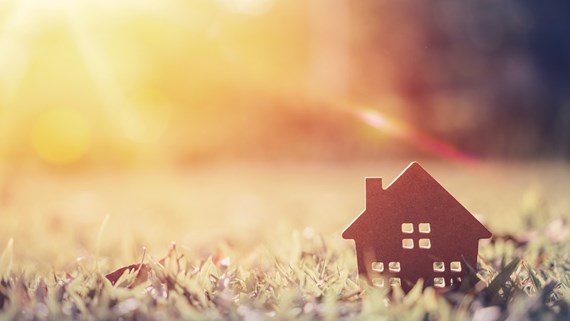 What is MEES?
The Minimum Energy Efficiency Standards (MEES) require landlords granting a new lease of commercial premises to hold an Energy Performance Certificate (EPC) with a rating of E or above, unless an exemption applies and has been registered on the Private Rented Sector Exemptions Register (Register).
But what about the April 2023 deadline?
From 1 April 2023, it will be unlawful for a landlord to continue to let commercial premises with an EPC rating of F or G (unless it has registered a valid exemption).
This means that landlords of any "sub-standard" properties now have less than four months to either make sufficient energy efficiency improvements to bring the EPC rating to E or above or register an exemption. Failure to do so could result in a fine of up to £150,000 per offence as well as being "named and shamed" on the Register.
Are there any exclusions?
The requirement applies to non-domestic private rented property situated in England and Wales, which is let under a qualifying tenancy and is required to have an EPC.
What is a qualifying tenancy? A "qualifying tenancy" does not include certain tenancies with a term of 6 months or less, or 99 years or more. The legislation does not define a "tenancy" itself, but it seems unlikely that an agreement for lease or licence will be caught.
What buildings aren't required to have an EPC? Certain buildings are not required to have an EPC, such as buildings with no air conditioning or heating, as well as religious, temporary or very small buildings.
Are there any exemptions?
A valid exemption must be registered on the Register, and will usually last 5 years but will not be transferable (ie a new owner needs to register a new exemption). The key circumstances in which an exemption may apply are:
Economic exemption
If the cost of carrying out the relevant energy efficiency improvements will not be recovered within seven years (the seven-year payback test).
Improvements exemption
If the relevant energy efficiency improvements have been carried out, but the premises still remain rated at below E.
Consent exemption
If the landlord does not have a right of entry under the lease and its tenant does not consent to the landlord carrying out the energy efficiency improvements. The landlord does not have a statutory right to carry out any necessary works.
Devaluation exemption
If an independent surveyor's report states that the relevant energy efficiency improvements would reduce the market value of the premises (or the building of which they are part) by more than 5 per cent.
New buyer exemption
If the landlord has bought a sub-standard property which is subject to tenancies, a six-month temporary exemption may apply.
Will these Minimum Energy Efficiency Standards change?
It is highly likely that the minimum standard will be raised in the near future. A government consultation in 2021 proposed a minimum rating of C or above by 2027, and B or above by 2030.
What should landlords be doing now?
With April 2023 looming, landlords should:
Review their property portfolios to check EPC ratings (and when these expire) and to identify any sub-standard properties,
Where applicable, seek advice as to whether any exemptions apply,
Where energy efficiency improvements are necessary, seek advice as to who should carry out and pay for the works and start liaising with the tenant, and
Seek advice on provisions to be incorporated in any new lettings regarding MEES requirements.
If you require further information about anything covered in this blog, please contact Henry Stevens, Christina Tennant or your usual contact at the firm on +44 (0)20 3375 7000.
This publication is a general summary of the law. It should not replace legal advice tailored to your specific circumstances.
© Farrer & Co LLP, December 2022