Multi-club ownership in football: a summer of discontent
Insight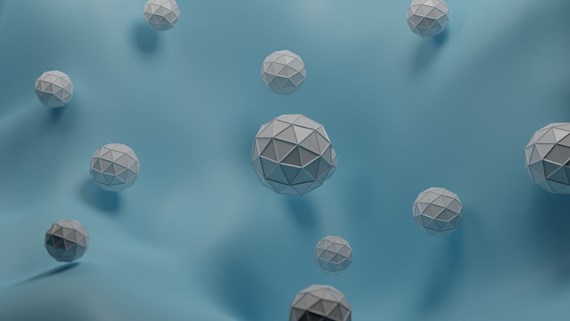 Multi-club ownership has grown in popularity in recent years, and controversy has followed its expansion.
The potential bidders for Manchester United include the Qatari businessman Sheikh al Thani and Sir Jim Ratcliffe. Sheikh al Thani's bid raised concerns over potential proximity to the Qatari owners of Paris Saint-Germain (PSG), while Ratcliffe himself is interested in various European clubs.
Further questions were raised during the summer transfer window, with Newcastle attracting particular scrutiny over Allan Saint-Maximin's move to Al-Ahli, in which Saudi Arabia's Public Investment Fund has a 75 per cent stake.
The rise of multi-club ownership
Multi-club ownership in football is hardly a recent phenomenon. Since ENIC's exploration of the model in the late 90s, the multi-club strategy has grown in popularity and the footballing landscape is now dominated by groups of commonly owned clubs (the City Football Group being a notable example).
The benefits are clear. Clubs operating under the same umbrella enjoy various advantages, including greater bargaining power in commercial contracts, increased brand reach, pooling of resources (scouting, knowledge sharing, etc), and flexibility with player transfers and loans. Further, as football club investment becomes an increasingly expensive and rarified business, it comes as no surprise to see the same investors recurring across multiple projects.
Regulatory landscape: competitive concerns
Of course, the potential for multi-club ownership to raise competitive concerns has long been recognised.
Within the English football pyramid, the Owners' and Directors' Test prohibits a person from exercising control over the management of more than one English league club.
Similarly, at European level, Article 5 of the Regulations of the UEFA Champions League prohibits clubs controlled by the same owners or directors from competing in the same European competition.
The risk to the integrity of sporting competition that arises from having clubs controlled by the same people playing in the same competition is clear. From a sports governance perspective, actual, potential and / or perceived conflicts of interest are of critical importance.
What constitutes control?
If an actual or perceived conflict of interest is, quite rightly, a key concern for sporting regulators, defining the boundary of what is and is not acceptable is naturally a complex business.
The key test of the UEFA Regulations (and to date probably the most applicable consideration of these issues in the footballing context) came in 2017, in the analysis by the UEFA Club Financial Control Body of the qualification to the Champions League of RasenBallsport Leipzig (RBL) and Red Bull Salzburg (RBS).
UEFA's investigation forced RBL and RBS to demonstrate a clear separation of powers between the two clubs in order for both to be allowed to compete in the same competition. While the corporate control between the two clubs and the wider Red Bull group was complex, factors considered by UEFA in determining whether common control existed between the two clubs included:
The input of the same individuals into the management of the two clubs,
Loan agreements between FCS and Red Bull,
A cooperation agreement between the two clubs,
Sponsorship agreements between the two clubs and Red Bull,
The lease of FCS' stadium from a Red Bull-related entity, and
Similarity of branding and visual identity between the two clubs, including similarities in playing kit.

As can be seen from the factors considered above, control at the European level is determined broadly, although the UEFA Adjudicatory Body stressed that its determination was focussed on "matters that affect the performance of a club in a competition and not simply generic corporate, commercial, financial or other business activities which do not directly affect sporting performance".
Recent developments
The European multi-club ownership rules were tested again this summer as three further sets of clubs (Aston Villa and Vitoria Sport Clube, Brighton & Hove Albion and Royal Union Saint-Gilloise, AC Milan and Toulouse) all qualified for European competition.
In keeping with the approach set out above, all clubs were cleared for entry into the relevant competitions, but only following the implementation of what UEFA described as significant changes by the clubs and their related owners. These measures included:
Significant reduction of the owners' shareholding in one of the clubs, or transfer of the effective control and decision making of one of the clubs to an independent party,
Significant restrictions in the ability to provide financing to more than one club,
Restrictions on participation in decision-making,
Restrictions on the transferring of players to each other, whether permanently or on loan, directly or indirectly, for the year of European competition,
Restrictions on entry into any kind of cooperation, joint technical or commercial agreements, and
Restrictions on use of any joint scouting or player databases.

We can expect the issue to arise more and more frequently as multi-club ownership, and the scope of European competitions, increases.
Associated party transactions
Even where clubs cannot directly compete against each other, the potential for anti-competitive manipulation still exists.
Since the advent of Financial Fair Play restrictions on spending, much thought has been dedicated to potential avoidance techniques, for example artificially inflating the value of a sponsorship contract or other contract between a club and an owner.
One particular instance of this sort of arrangement (a player transfer between two clubs under common control) has risen to prominence in recent months, with scrutiny applied to Allan Saint-Maximin's proposed transfer, among others.
Such arrangements are governed by domestic regulations. The Premier League has rules regarding "associated party transactions", to seek to regulate dealings between owners and clubs. Transactions between clubs under common ownership would need to be notified to the Premier League and are subject to a "Fair Market Value Assessment" to analyse whether the relevant transaction is on a "non-arms' length" basis.
Of course, the "Fair Market Value" of a player is not an exact science and the relevant threshold to challenge a transfer is high: namely, that a transfer is "evidently not" at Fair Market Value.
Final thoughts
Multi-club ownership in football looks set to continue to grow.
As more owners wish to own clubs in multiple jurisdictions and leverage the synergies that a multi-club ownership model brings, the challenge for regulators is to preserve competitive fairness, both actual and perceived.
Existing regulatory frameworks will come under closer scrutiny, as we are already seeing at European and domestic level.
Note: This article arose from quotes given by the author for two articles in The Athletic, which can be viewed here and here.
This publication is a general summary of the law. It should not replace legal advice tailored to your specific circumstances.
© Farrer & Co LLP, August 2023