Online Safety Bill: What are the current proposals for news publishers?
Insight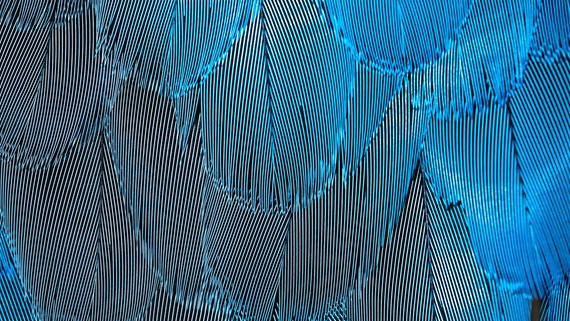 Four years later: where are we today?
The Online Safety Bill (the Bill), which originally began life as the Online Harms White Paper proposed by Theresa May's government in April 2019, may finally be edging closer to the end of its journey through parliament.
The current version of the Bill covers a wide range of measures to address online abuse and harassment, including:
Measures to protect adults from illegal content,
Rules which mandate that platform providers actively remove content which is prohibited by their own terms of services (even if that content is legal),
Adults having the ability to "opt-out" of seeing potentially harmful and unwanted content on their feed, using a similar method to cookie consent banners,
Rules to protect children, eg social media platforms must remove illegal content swiftly or prevent it from appearing in the first place; preventing children from accessing harmful and age-inappropriate content; imposing age limits and checking procedures on social media platforms,
Further transparency measures which compel large platforms to publish summaries of the outcome of risk assessments which relate to content that is harmful to children.
Platforms that fail to protect users in the manner prescribed by the Bill will need to answer to the regulator Ofcom, who have the power to issue fines of up to 10 per cent of the relevant platform's revenue or, in more serious cases, block the site in the UK.
Freedom of journalistic content
The Bill currently proposes a number of duties to protect news publisher content. Platforms will be expected to have systems in place to ensure that, where a proposed action relates to news publisher content that is also journalistic content, they can justify how the importance of free expression of journalistic content was considered before deciding on a proposed action eg taking down content or restricting access to certain content.
"News publisher content" is defined as content that is:
Produced by a "recognised news publisher", defined as the BBC, Sianel Pedwar Cymru, holders of a UK broadcast licence, or any other entity which is subject to a standards code and publishes news-related material in connection with broadcasting activities authorised under the licence (along with other criteria listed in section 50 of the Bill), or
Shared by a user of the service which reproduces in full: an article or written item (or a link to it) that was originally published by a recognised news publisher (and is not a screenshot or photograph of that article or item or of part of it), or a recording of an item (or link to the full recording) originally broadcast by a recognised news publisher (which is not an excerpt of such a recording).
Previous government guidance entitled Fact sheet on enhanced protections for journalism within the Online Safety Bill (Published 23 August 2022) states a "commitment to media freedom" and draws attention to the fact that the amendments to the Bill remove the ability of the government to repeal this exemption through secondary legislation. Only primary legislation would have the ability to make changes to the regulation.Commentators such as the News Media Association (NMA), which describes itself as "the voice of national, regional and local news media organisations in the UK" previously shared concerns that the Bill creates "incentives through high penalties to make platforms and search engines err on the side of caution whenever their algorithms encounter content that might put them at risk and to favour a zealous approach to moderating news publisher content". It expressed concern that the use of overcautious and automated algorithms could run the risk of "undermining" public access to news.
The Bill requires platforms to notify recognised news publishers before removing or moderating content or taking action against their accounts. This aims to ensure that social media users will not miss out on news content as a result of platform moderation systems. However, if content published breaches a platform's terms of service, that platform could still choose to remove or moderate that content, which might suggest that the priority is to compel platforms to demonstrate adherence to their own terms.
Next steps
The Bill is currently on its passage through parliament, and has reached the "Committee stage" in the House of Lords (as at 23 February 2023).
The Bill needs to reach the final stage, Royal Assent, by April 2023. If it does not reach this stage in time, Parliamentary rules dictate that the legislation will be dropped and a new legislative process for the Bill would need to start from scratch. As it stands, the Bill is projected to come into force by May 2023.
If you require further information about anything covered in this article, please contact David Morgan, Sufi Rahimi or your usual contact at the firm on +44 (0)20 3375 7000.
This publication is a general summary of the law as at the date of publication. It should not replace legal advice tailored to your specific circumstances.
© Farrer & Co LLP, February 2023