Protecting visitors of your property
Insight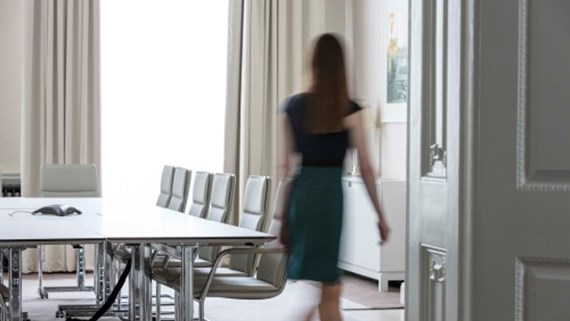 This article was published in the Summer 2018 issue of The Historic Houses Magazine and is reproduced by kind permission.
Those responsible for buildings and gardens are also responsible for the safety of those who visit them. This applies as much to both 'authorised visitors' (who may have bought a ticket, for example) as it does to 'unauthorised visitors' (in other words, trespassers).
The duty arises from the Occupiers' Liability Acts of 1957 and 1984 respectively, which mandates that occupiers are required to take reasonable care to ensure the safety of visitors..
But what exactly is to be considered 'reasonable'? Which features should be formally assessed for risks? How many signs need to be put up warning visitores of potential hazards? What other steps should be taken to ensure that the occupier has not acted negligently and has taken all reasonable steps to protect the public? One case (Edwards v London Borough of Sutton, 2016) highlights the practical steps an occupier ought reasonably take to protect the safety of a visitor to their premises.
Mr Edwards, while cycling across an ornamental bridge (in Beddington Park in Sutton), fell onto the rocks below and suffered severe spine injuries. The bridge was humped and had low parapet sides with no handrails and no warning signs. The bridge had never been risk assessed. Mr Edwards attempted to sue the occupier, the London Borough of Sutton, on the grounds that it had not taken sufficient safety measures. At first instance it was held that, while there was no obligation to update the bridge by installing hand rails, there was a foreseeable risk of injury and the Council should have completed a risk assessment and warned visitors or instructed them to take a different route. (It should be noted that Mr Edwards was found to be contributorily negligent to the extent of 40%).
The Court of Appeal reconsidered the matter and disagreed with the lower court. It was found relevant that there had been no previous accidents and that the bridge presented an obvious danger. The approach provided an unobstructed view of the bridge and the water below, as such warning signs could not have said more than was apparent to a visitor. The Court also determined that the lack of risk assessments did not change the outcome – any assessment could only restate the obvious; neither assessment nor sign would have been likely to change the actions of Mr Edwards.
This decision has been heralded by practitioners in this area a victory for 'common sense' and personal responsibility. While an occupier is obliged to take 'reasonable care' for the safety of visitors, an occupier is not under an absolute duty (or indeed able) to prevent all accidents. However, this decision is not a green light to occupiers to disregard their safety obligations: this case may be construed narrowly and not applied where a temporary hazard or state of disrepair has caused an accident.
Key when determining how to approach potential hazards will be how apparent they are to the casual visitor and whether any accidents have happened before. To that end the length of time the potential hazard has been in place will be relevant.
If you require further information on anything covered in this briefing please contact Jo Ord or your usual contact at the firm on 020 3375 7000.
This publication is a general summary. It should not replace legal advice tailored to your specific circumstances.
© Farrer & Co LLP, May 2018