Unlocking success in the growing UK rental market: advice for landlords
Insight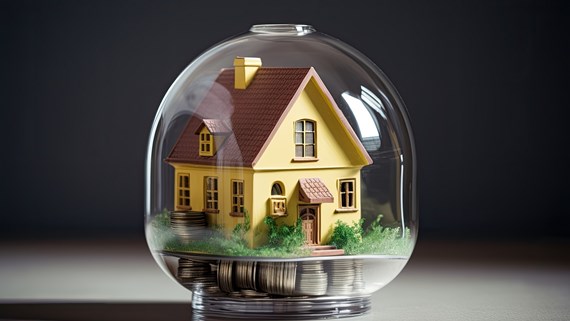 With the exponential rise in interest rates over two years making mortgages more costly, many prospective homeowners have instead opted (or felt forced) to look for short-term lets. The advertised rent for new lets is at unprecedented levels. Outside of London, the average figure is at £1,278 per month and within the capital this rises to £2,627[1]. Demand is fervent, reflected by the average queue of tenants requesting to view a rental property reaching 25.
While this is likely welcome news for existing landlords and enticing for those seeking to enter the market in this capacity, being a landlord of a short term let has unavoidable risks. Landlords can often face the burden of dealing with tenants not complying with their obligations. And while not a path many wish to have to ever endure, Court action to secure possession is sometimes the only option to protect your investment.
Being ready for unexpected scenarios is key and this article will demonstrate that putting the proper framework before you let your property out can help you secure possession efficiently, should it ever prove necessary.
There are multiple ways to achieve this, but here we focus on two of the most important initial steps: ensuring you can serve an effective No Fault Notice (which such things are still permitted) and that you choose a tenant with good financial standing.
The basics
Most short term lets will be 'Assured Shorthold Tenancies' ("ASTs") and these are governed by the Housing Act 1988 (the "Act"). Under the Act, Landlords have the ability to end periodic ASTs (no fixed term or if occupation has continued beyond the expiration of a fixed term) via two routes: notices under Section 8 of the Act ("Fault Notices") and notices under Section 21 of the Act ("No Fault Notices").
Fault and No Fault Notices
Fault Notices may give a landlord the right to terminate an AST on short notice if a tenant stops complying with their obligations under the AST. For example, they might stop paying rent or allow the property to fall into a state of disrepair. Whilst Fault Notices certainly have their uses, they need evidence and rely on the apportionment of blame, so are intrinsically a "contentious" way to end an AST. Sometimes landlords can therefore unexpectedly find themselves in Court having to seek an order for possession.
Hence, many landlords find it preferable to serve a No Fault Notice instead, requiring a tenant to give up possession of the property (usually within two months). Although a landlord may still need to go to Court if the tenant does not comply with the No Fault Notice, the absence of apportioning blame here often reduces this risk and regularly, tenants may comply with the No Fault Notice outright and leave by the date stated therein. Even if one does need to go to Court to enforce a No Fault Notice, the landlord does not need to provide any evidence other than the fact it validly served the notice validly. Hence, proceedings, where even arising, are more streamlined than those connected to Fault Notices.
Overall, although No Fault Notices cannot terminate an AST prior to the agreed end date like a Fault Notice can, it is common for tenants to remain in occupation after the term of their AST expires, and they should certainly be considered a key part of a landlord's arsenal when looking to regain possession of their property.
Despite there being much hype surrounding the removal of No Fault Notices under the Renters Reform Bill, the final session of the current Parliament ceases on the 7 November 2023 and the first debate on this Bill has not as yet taken place (indeed, recent commentary suggests this is something that the Conservative Party will park pending the next general election). As the question of when No Fault Notices will cease to have their use remains open, landlords must still heed the current rules.
Particularly, landlords should appreciate that a No Fault Notice can be rendered invalid by basic preliminary steps at the outset of the AST being missed. For a No Fault Notice to be effective, at the time the AST was created, the landlord needs to have:
Paid any deposit into a government approved tenancy deposit scheme and provided the tenant(s) with accompanying prescribed information,
Assuming there is a gas supply at the Property, have a valid gas safety certificate in place for the entirety of the AST and have provided this certificate before the tenant occupies the property and that up to date versions are provided to the tenant throughout the term (at least yearly),
Have a valid energy performance certificate rated E or above in palace and have provided a copy to the tenant (again, before the tenant commences occupation), and
Given the tenant a copy of the "How to Rent" checklist.


With the appropriate care being taken at the outset and during the AST, landlords can help to avoid a situation where they find a No Fault Notice successfully challenged and their plans for the property delayed or, at worst, entirely prevented.
Due diligence
Ensuring you have the "right" tenant is another sensible way to mitigate the risks of encountering problems with your AST. It may well be tempting to jump at the prospect of securing a tenant and setting up an income stream, especially for someone wanting to maximise the opportunities the market is currently offering. But confirming your tenant's identity and financial veracity is key.
Take a situation where several months into the AST your tenant has stopped paying rent. It transpires they were never employed and what money they had came from loans. You've now got to face the costs of not only missing out on your income stream, but potentially the legal costs of securing possession and re-letting the property. Perhaps worst of all, you won't be able to recoup the costs of securing possession from the tenant because they are not practically able to pay you.
But if the proper due diligence was conducted at outset and questions over the source of a tenant's income answered, this information could have come to light and the situation entirely avoided.
Again, the key takeaway here is that a landlord who takes very simple steps to protect their position before an AST is entered into can reap dividends in the unlikely (but sometimes unavoidable) situation they need to enforce possession.
The key takeaways and how Farrer & Co can assist
Of course, many ASTs do not encounter problems and many landlords enjoy good relationships with their tenant. Landlords should not rush into creating ASTs without spending crucial time at the outset ensuring tenants are carefully considered and the correct documents provided.
Farrer & Co have an excellent history of advising private individuals, family offices, financial institutions and more on their property interests. Be it drafting a foolproof AST for a new tenant, reviewing the arrangements of existing landlords or, as is sometimes unavoidable, helping you find the most effective method of securing your property that is currently let, we have the expertise to assist you. Similarly, we have significant expertise in advising tenants whose landlords appear to be attempting to end tenancies without providing the correct notice or documentation.
Please contact William Johnson should you wish to discuss this article in any way.
Footnote
[1] Renters chasing each home jumps from 20 to 25 in five months - BBC News
This publication is a general summary of the law. It should not replace legal advice tailored to your specific circumstances.
© Farrer & Co LLP, October 2023