Recovering losses in cases of professional negligence
Insight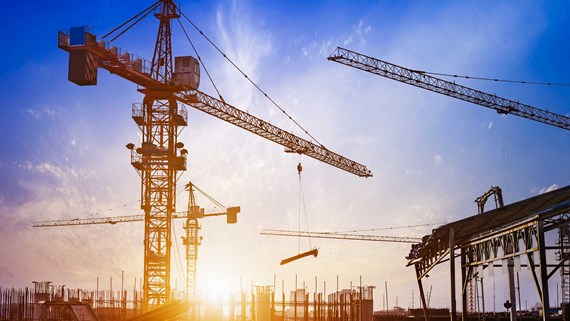 Decision-making during large construction projects is fraught with difficulty. To assist with that each project will usually require an array of professional advisers, all of them providing information and advice on a spread of different issues. If a developer relies on incorrect advice or information from one of those advisers, though, it can be costly – and the developer will no doubt want to be compensated by the adviser who made the mistake.
For some time there has been uncertainty as to how much of those losses can be recovered from a professional negligence claim. Interpretation of the leading cases in this area has not been straight forward (SAAMCo v York Montague Ltd [1997] AC 191 (SAAMCo) and Hughes-Holland [2017] UKSC 21).
Helpfully, the key principles were recently commented upon by the Court of Appeal in Manchester Building Society v Grant Thornton UK LLP [2019] EWCA Civ 40 (MBS). This was a case about financial advice, but the judges' comments have a wider application to professional negligence claims. In MBS, Grant Thornton advised MBS concerning the way in which MBS would have to account for swaps it held in its accounts. That advice turned out to be wrong, with the result that MBS had to close out the swaps at a loss of more than £30m.
Professional negligence
This article does not deal in detail with what is required to establish that there has been professional negligence, and it instead focuses on how losses are calculated. However, in outline, for there to have been professional negligence:
the party providing the service must have breached a term of their retainer (including implied terms);
the party providing the service must have owed and have breached a duty of care to the party who received the service; and
generally, the loss suffered should be consequent to damage to property. Save in certain circumstances, it is not possible to recover "pure economic loss"; see for example Murphy v Brentwood District Council [1991] UKHL 2, in which the diminution in value of a property could not be recovered.
The SAAMCo principles
SAAMCo established a distinction between two types of professional negligence cases:
those where a professional is required to provide information, which is then used by the client to inform its choice of action (an information case); and
those where a professional provides adviceto the client about what action they should choose by "guiding the whole decision-making process" (an advice case).
In an information case, where the adviser's duty is limited to the provision of the information, the adviser's liability will extend only to the losses that were a consequence of the incorrect information. In an advice case, on the other hand, since the adviser was required to consider all the consequences that might flow should the client follow the proposed course of action, the adviser will be responsible for all the losses which flow from their (negligent) advice.
MBS
In MBS, the first instance judge moved away from the distinction between advice and information. He instead focused on previous judicial comment in which it was said that the distinctions were "descriptively inadequate" – which is probably fair, given that most professional advisers would consider any instruction, however small, as an instruction to provide "advice" and not merely "information". Instead of following SAAMCo, the Judge considered whether Grant Thornton had assumed responsibility for MBS's losses – an entirely different test, which he considered had not been satisfied. Grant Thornton were found to be liable only for some (relatively) minor transactional costs, and not for the many millions that MBS had lost because of its choice to hold the swaps.
MBS appealed to the Court of Appeal on the basis that the judge at first instance had failed to apply the information/advice test. Fortunately for MBS the Court of Appeal agreed, finding that the judge should indeed have considered whether this was an advice or an information case.
Unfortunately for MBS, though, the Court of Appeal also found that this was an information case. Grant Thornton had only provided information to MBS to assist MBS in deciding what course of action to take; Grant Thornton had not suggested any one course of action over any other. Grant Thornton had not guided the decision-making process and had not considered, nor been asked to consider, all the commercial consequences that there would be for MBS because of holding the swaps. Although for different reasons, therefore, the Court of Appeal agreed with the judge at first instance on quantum.
Practical implications
MBS reflects a growing trend amongst the judiciary to try to prune the sometimes-sprawling liability that can accrue to professional advisers. The courts, understandably, do not seem to want to fix professional advisers with the consequences of a decision that was made for commercial reasons by the client.
Developers should bear this in mind when engaging advisers on a project. Just because an adviser has provided a view, one cannot assume that they will also be liable for the losses that will be caused if the view was incorrect. It is only if an adviser takes ownership of a decision that the courts will be content to fix them with liability for it too; something to bear in mind when first instructing experts in relation to projects.
If you require further information about anything covered in this briefing, please contact Jo Ord or Oliver Blundell, or your usual contact at the firm on +44 (0)20 3375 7000.
This publication is a general summary of the law. It should not replace legal advice tailored to your specific circumstances.
© Farrer & Co LLP, June 2019