Safeguarding transgender children
Podcast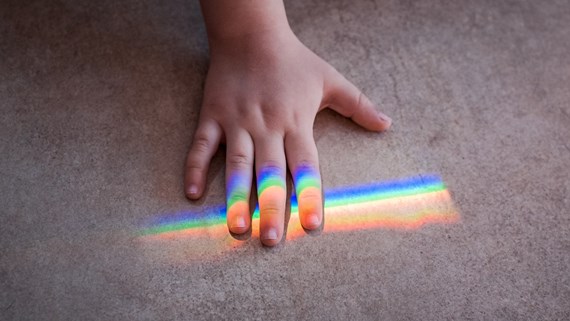 In conversation with Robin White and Dr Bianca Jackson


How society thinks and talks about gender has evolved significantly in recent years. It is a developing conversation taking place internally within organisations and more widely in the public sphere.
It is doubtless a hotly debated topic that commonly sparks controversy and strong reactions, and this is especially true when it concerns children.
We know that schools, colleges and other organisations working with children and young people can feel caught in the middle of this sensitive issue, having to make decisions impacting the rights and welfare of a child in their care while facing pressure from parents, carers and others whose wishes and views may not always be aligned with the child's. The dearth of objective guidance from government or other reliable sources makes these assessments all the more challenging.
In this two-part podcast, trans rights experts Robin White and Dr Bianca Jackson discuss the key issues with Katie Fudakowski and Sophia Coles of our Safeguarding Unit, offering clear and practical guidance on the law, best practice and how to effectively safeguard children affected by this topic.
One of the areas covered in our conversation is the widely reported case of Bell v Tavistock & Portman NHS Foundation Trust [2020] as well as the less widely reported but related case, AB v CD & others [2021]. Both cases consider the issue of consent in the context of the administration of Puberty Blockers to under 16s. We have set out a short briefing on these two important cases below. The appeal of the Bell v Tavistock decision was heard in June this year and we are still waiting for the appeal court's judgment.
Part one of the podcast covers:
getting to grips with the vocabulary;


the relevant legal framework;


safeguarding risk areas for children; and


legal obligations and best practice in relation to:

- pronouns;
- bathrooms and changing facilities;
- dormitories;
- sports and single sex competitive events; and
- uniforms.
Part two of the podcast covers:
managing conflicts between the wishes of the child and the parents;
what the courts are saying, in particular looking at Bell v Tavistock [2020] and AB v CD [2021] (see our brief case update below); and


where to find good guidance on this issue.
Case update: Bell v Tavistock [2020] and AB v CD & others [2021]


In January 2021 we wrote about the Bell v Tavistock judgment, a well-publicised (and often misunderstood) case considering the question of how and when the NHS can prescribe puberty blockers (PBs) to children wishing to transition. The case was important because it assessed whether a child under 16 could be considered "Gillick competent" in relation to this form of medication, ie can under 16s have sufficient intelligence, competence and understanding to provide valid consent to taking PBs?
In short, the court decided that it was highly unlikely that a child under 13 could give valid consent and it was unlikely that a child aged 14 or 15 could do so. The court said that 16 or 17 year olds were assumed to have sufficient capacity to decide. Each case should be looked at individually as competence is a child specific assessment. It said that clinicians for U16s should seek court approval before proceeding in cases where they were relying solely on the child's consent to the PBs. The judge also said the long-term consequences of taking PBs were unclear and suggested it was an experimental or innovative treatment.
Much of the subsequent commentary on the Bell v Tavistock judgment focused in on those final comments from the judge ie the suggestion that PBs were somehow a "special category" of treatment that may require additional judicial oversight, and during the appeal hearing (which happened in late June of this year) the appeal judges noted that the guidance in the original judgment had sown confusion and doubt in the minds of clinicians. We are still waiting to hear the outcome of the appeal decision but we will keep you posted on this.
After the Bell v Tavistock original judgment, another case was heard that looked at the same issue of PBs - AB v CD & Ors [2021]. This case did not receive as much press attention. It was looking at a situation where the basis of consent for the administration of PBs to an under 16 year old was the consent of the parents on behalf of their child. This specific scenario was not considered in Bell v Tavistock. The court in AB v CD held that parents can consent to the administration of PBs for their children and in such cases (unless there is a conflict of views between clinicians) the clinicians would not need to seek court approval to proceed. This is in line with the general approach taken for most medical interventions, ie parents can consent on their child's behalf. The court said the factors identified in Bell v Tavistock in relation to PBs did not justify removing the parental right to consent. Concerns about parents giving consent for PBs (the adequacy of safeguards in NHS processes, for example) did not justify a general rule that PBs should be placed in a special category by which parents were unable in law to give consent. The court's approach was to assume that PBs did not fall into a special category of medical intervention that required heightened court scrutiny, and so in this respect diverges from the approach in Bell v Tavistock.
If you require further information about anything covered in this podcast, please contact Katie Fudakowski, Sophia Coles, or your usual contact at the firm on +44 (0)20 3375 7000.
This publication is a general summary of the law. It should not replace legal advice tailored to your specific circumstances.
© Farrer & Co LLP, September 2021