Sexual harassment and sexual violence in universities: staff issues
Insight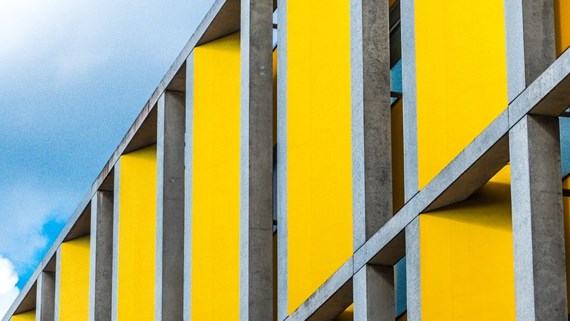 Over the last decade, there has been a dramatic increase in the level of public awareness of sexual misconduct and, in our view, people are now better informed, less tolerant of sexual misconduct, and more empowered to challenge inappropriate behaviour. 2022 marks ten years since the start of Operation Yewtree, the police investigation into alleged sexual abuse by Jimmy Saville and others. In 2017, the #MeToo movement went viral following the exposure of allegations of sexual abuse against Harvey Weinstein. The intention of #MeToo was to raise awareness of the prevalence of sexual misconduct and thereby to empower victims. More recently, the tragic murder of Sarah Everard in spring 2021 reignited a national conversation about tackling violence against women and girls. Everyone's Invited, which describes itself as a movement committed to exposing rape culture, went viral. In summer 2021, the Government unveiled a new strategy for tackling violence against women and girls.

This evolving conversation has impacted the higher education sector. In this article, we take a look at five recent developments that universities should be aware of affecting staff.
1. Office for Students strategy for 2022-25


In April 2021, the Office for Students (OfS), the independent regulator of higher education in England, published its "Statement of Expectations" outlining seven expectations for how universities should prevent and respond to incidents of harassment and sexual misconduct. We discussed this in more detail in our previous article. The Statement of Expectations forms part of what the OfS describes as the "regulatory baseline", which is the minimum level of performance from universities to which the OfS considers that students and taxpayers are entitled. The OfS may in the future connect the Statement of Expectations to its conditions of registration, giving it more regulatory weight. The OfS specifically states that: "While this statement focuses on the interests of students, we anticipate that providers would seek to take a similar approach to protecting staff and visitors from harassment and sexual misconduct." Universities should therefore be mindful of the Statement of Expectations when considering issues of sexual misconduct in the workplace.

The OfS recently ran a consultation on its strategy for the next three years. We expect responses to be published shortly, with the new strategy due to commence in April 2022. It seems clear that the trend towards greater scrutiny of universities' approaches to preventing and responding to sexual harassment and sexual violence is set to continue. Whilst in some ways this will pose a challenge for universities, we hope that it will also result in institutions being better informed and better supported – with more university-specific resources and the sharing of lessons between institutions facilitated by the OfS.
2. UCU report on eradicating sexual violence


In December 2021, the University and College Union (UCU) published a report entitled "Eradicating Sexual Violence in Tertiary Education", which focuses on staff experiences of sexual violence in higher education settings. The report describes sexual violence as "endemic" in the UK's university and college workplaces. Of the 4,000 staff surveyed, one in ten said that they have directly experienced workplace sexual violence in the past five years, whilst around a quarter know a staff member who has experienced sexual violence at their workplace. Of those who directly experienced sexual violence, 52 per cent did not disclose it to their employer and 70 per cent experienced it as an ongoing pattern of behaviour rather than a one-off incident, figures which the UCU said demonstrate that senior management in universities and colleges are not taking the issue of sexual violence at work seriously.

The report found that the low rates of formal complaints are a consequence of hostile organisational culture, unsupportive reactions to disclosure and efforts by universities to protect themselves. When complaints have been formally investigated, staff said that the length of time it took to carry out and conclude investigations was problematic, as it prolonged their traumatic experiences by having to repeat events. Other factors that were criticised were a lack of training for staff dealing with complaints, the use of non-disclosure agreements (NDAs) (considered further below), lack of transparency in the reporting process, and the lack of a survivor-centred approach.

The report and its recommendations provide a useful resource for universities to use to stress-test their current policies and practice in this area.
3. Pledge against non-disclosure agreements


In the wake of the #MeToo movement, NDAs have come in for sustained criticism when used to restrict the freedom of survivors of harassment and abuse to talk about their experiences. The Equality and Human Rights Commission and Acas have both published guidance seeking to restrict the use of NDAs. A 2019 Women and Equalities Select Committee report was highly critical of the use of NDAs and made some fairly radical suggestions as to how this could be addressed.

In response, the Government stated in October 2019 that it would legislate to outlaw provisions preventing disclosure of information to the police, regulated health care professionals or legal advisers, and to require NDAs within settlement agreements to clearly set out their limitations. In addition, mandatory independent legal advice received by a worker on a settlement agreement would need to cover the limitations of any confidentiality clause. However, as yet no draft legislation or further details have been published. Separately, the Department for Education has since pledged (in July 2021) to review options to limit the use of NDAs in cases of sexual harassment within higher education.

Given the slow pace of Government action, it is not surprising that concern has continued to grow about the impact which NDAs can have when used inappropriately in cases involving harassment or sexual violence. As mentioned above, the UCU was critical of the use of NDAs in the context of sexual violence, citing responses from members who felt that NDAs protected those accused of perpetrating sexual violence and helped maintain a culture of silence. Some survivors also felt that NDAs created difficulties in the process of recovery, including by preventing them from seeking support from colleagues or other survivors. As a result, UCU recommends that the use of NDAs in cases of sexual violence be rejected.

Since the publication of the UCU report, a number of university vice-chancellors have signed up to a pledge announced in January 2022 not to use NDAs "to silence people who come forward to raise complaints of sexual harassment, abuse or misconduct, or other forms of harassment and bullying". At the time of writing, 36 British universities are listed on can'tbuymysilence.com (co-founded by the first woman to break an NDA with Harvey Weinstein) as having signed the pledge. This suggests that self-regulation of NDA use in the higher education sector may achieve change faster and more effectively than Government action.
4. Proposed new legislation on tackling sexual harassment in the workplace


We may also see changes in the law when it comes to tackling sexual harassment in the workplace. Last summer, the Government published its long awaited response to a consultation on sexual harassment in the workplace, details of which can be found in our previous blog. In summary, the Government stated that they are committed to:
Introducing a positive duty on employers to prevent sexual harassment.


Implementing explicit protections from third party harassment.


Looking "closely" at extending the time limit for bringing Equality Act 2010 claims from the current time limit of three months to six months.
Whilst the Government's response marks an important step in the right direction for protecting employees and providing clarity for employers, little more has been announced since. Given the slow pace of implementation of the Government's proposals in relation to NDAs (discussed above), it may be some time before we have details about how any new provisions will work in practice or when they will be implemented. However, universities should bear these potential changes in mind when focussing on their strategies for tackling sexual harassment in the workplace.
5. UUK guidance on tackling staff-to-student sexual misconduct


At the start of this month, Universities UK published new guidance on tackling staff-to-student sexual misconduct. They identified four thematic areas where action is needed:
Culture that addresses sexual misconduct, which includes defining and embedding an inclusive and positive culture to ensure an environment that prevents and does not enable or condone staff-to-student sexual misconduct.


Policy and procedure that is fit for purpose, which includes developing a clear and robust university-wide policy that addresses staff-to-student sexual misconduct and strongly discouraging close or personal relationships between staff and students.


Practice that delivers change, which includes not using NDAs in sexual misconduct cases.


Data that enables universities to identify and understand the problem.
We were particularly interested to read University UK's recommendation that universities strongly discourage close or personal relationships between staff and students, as we have recently been advising universities on their policies in this area. In our view, there are compelling grounds for imposing restrictions on personal relationships between staff and students. We recently conducted a survey of current practice in the sector, which suggests that the general direction of travel is towards more restrictive policies. In this respect, universities may be playing catch up with student expectations: the 2018 National Union of Students "Power in the Academy" report found that 80 per cent of students were very or somewhat uncomfortable with staff having sexual or romantic relationships with students.

We hope that this round-up of recent developments has been helpful. We encourage universities to develop dedicated roles or groups focussing on sexual harassment and sexual violence, with an active dialogue with staff (and students) to ensure that you are alive to the specific issues which arise in your institution and that the solutions proposed are culturally appropriate.

If you require further information about anything covered in this briefing, please contact Alice Cave, Alice Kendle or your usual contact at the firm on +44 (0)20 3375 7000.
This publication is a general summary of the law. It should not replace legal advice tailored to your specific circumstances.
© Farrer & Co LLP, March 2022