Sports governance - the year in review 2018/19
Insight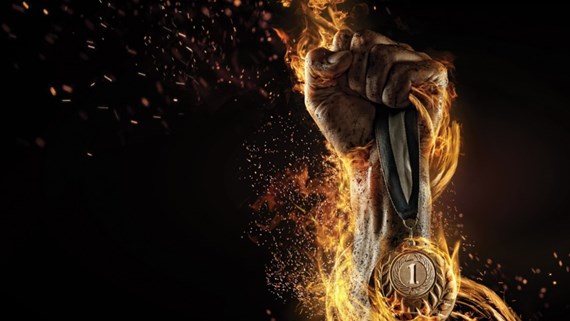 Tom Bruce's article for LawInSport has been republished with their kind permission.
In a rapidly changing world, sport is increasingly subjected to technological, socio-economic and geo-political developments. This presents significant challenges but also great opportunities and those that govern sport must anticipate and respond to those challenges and opportunities head on.

In this article, we reflect on some of the major governance events, and significant themes, of the last twelve months both in the UK and on the world stage, as the involvement of both public authorities and private interests in sport continues to disrupt traditional governance models.
Looking forward, we then consider how sports governance will need to adapt to keep pace with developments in new formats, technology and the standards of governance and integrity expected of domestic and international federations.
1. A Code for Sports Governance
As the Tokyo 2020 Olympic and Paralympic Games appear on the horizon, UK Sport (UKS), the governing body responsible for funding Great Britain's elite athletes, is naturally determined to build on the historic successes of London 2012 and Rio 2016. With a budget of £550 million for the Tokyo funding cycle, effective governance of the UK's national governing bodies (NGBs) is under significant public scrutiny. The Olympic Games will provide UKS with a tangible opportunity to measure, via medal success, the impact of the mandatory governance reforms introduced in 2017. The introduction of the Code for Sports Governance (the Code) brought with it sweeping change to the governance structures of UK NGBs. Now that the dust has settled, we can better analyse the impact of this "gold standard" of sports governance.
Promoting engagement
Codifying sports governance at the elite level of sport in the UK was an ambitious project that set about overhauling a largely unstructured and organic regime. One of the immediate outcomes of the Code was that it prompted many NGBs to commission wholesale reviews of their governance processes. In doing so, most NGBs appear to have taken the opportunity to lay down foundations to improve the credibility, integrity, accountability and transparency of their organisation and the relevance of their constitutional documents. The Code has also encouraged many NGBs to consult widely with their key stakeholders and members, creating a greater sense of engagement. Despite these achievements, UKS has faced a number of challenges from NGBs over the mandatory nature of the Code and its enforcement.
One size fits all?
Enforcement of the Code is intrinsically linked to funding; NGBs must comply with the Code or lose their funding. When Table Tennis England had its funding withdrawn in 2017, it was apparent that the Code would be strictly enforced regardless of the governance needs of the NGB. This approach has caused problems for some NGBs. In 2018, two ex-directors of the British Bobsleigh and Skeleton Association (the BBSA) accused UKS of bullying and intimidation in the light of UKS demanding that the entire board of BBSA step down as a condition to continued receipt of funding. BBSA acknowledged that it had governance issues, however the limited options it had available when UKS demanded change is significant. The lack of choice NGBs face when put in this difficult position only serves to highlight the leverage UKS wields over NGBs. Whilst the governance overhaul has in our view largely been positive, if NGBs' autonomy is slashed and they are forced into a tick box exercise in order to maintain their funding, their values and cultures will be undermined. Especially as NGBs risk losing sight of their core members' concerns and needs in a bid to satisfy the demands of the funders.
Distribution of funding: a new order?
It is also important to consider the views of the public and how it wants to see the distribution of funds in sport. Success at the top level of sport is great but its value is diminished if local communities receive little benefit from public funding. Over the past few years, UKS has been subject to a great deal of scrutiny due to concerns for athlete welfare and the overwhelming focus on winning medals. The uncompromising strategy of funding being solely linked to medal potential has always been fiercely defended by UKS. Due to the level of public funding being committed, it is no surprise that both UKS and the government want to see medal success. However, NGBs come in a variety of shapes and sizes and a blanket approach does not suit all. There is a danger that by focusing on the podium, some of the "smaller" sports and community projects are swept aside.
In response to opposition of its approach, UKS carried out an extensive consultation with the public, stakeholders and government as to how it could best allocate funding. In a significant change to its strategy, after Tokyo 2020 there will be a three-tier funding structure:
Podium;
Podium Potential; and
Progression.
The Progression tier is designed specifically to enable sports and athletes to take the first step towards the performance pathway and involves a long-term investment over up to 12 years. This is to be welcomed. Looking forward, the new tier ought to encourage sustainable change as it should help the governance reforms made at the elite level of sport trickle down to grassroots bodies.
This article was written for and published by LawInSport. The full version is available to view here.
If you require further information about anything covered in this briefing note, please contact Tom Bruce, or your usual contact at the firm on +44 (0)20 3375 7000.
This publication is a general summary of the law. It should not replace legal advice tailored to your specific circumstances.
© Farrer & Co LLP, May 2019