Spring clean your finances: managing employee access to bank accounts
Insight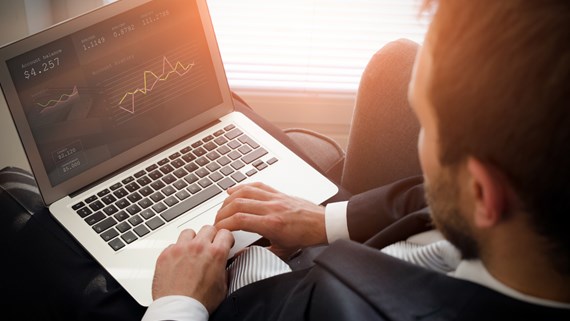 January is a perfect time to review the finances and acknowledge, perhaps, that too much was spent during the festive season. Even if some of your good intentions have already gone astray, it is never too late to resolve to keep a better track of personal and business finances. However, it is not so straightforward if other people have access to your personal and/or business bank accounts. Unfortunately, if employees have access to bank accounts and are required to withdraw cash to make regular payments, problems can often arise through misunderstandings, different expectations as to what is legitimate expenditure or even through deception.
Court cases involving former PAs
Before Christmas, you may have seen the headlines in the UK press regarding JK Rowling's PA being taken to court for alleged misuse of funds. "JK Rowling was 'generous but unapproachable' says ex-PA accused of using Harry Potter author's credit card for £24,000 spending sprees" (Daily Mail). It appears from the press reports that the PA was dismissed after it was alleged that she had spent £24,000 during her employment between 2014 and 2017 - on items including Molton Brown products and Costa Coffee - which her employer believed had not been authorised, leading to the civil case at Airdrie Sheriff Court to reclaim the money. The employer was a private individual but it could easily have been a private office or a trust.
This is not the first time that such cases have hit the headlines. You may recall the criminal prosecution in 2013 against Nigella Lawson and Charles Saatchi's two former PAs who were acquitted of having spent £685,000. In that case, the criminal prosecution gave the accused ex-PAs the opportunity to make damaging allegations of their own, including that Ms Lawson had taken drugs in front of her children, that the couple spent extravagantly and kept no track of their finances, plus scrutiny of the Lawson/Saatchi marriage and family life. The striking image of Ms Lawson, bravely standing throughout her evidence might well have given the impression that it was she, not the ex-PAs accused of theft, on trial.
Access to bank accounts
In many private households and offices, employees are often given access to bank accounts to make regular payments (often as cash), and so keeping a track of expenditure is a task that can be neglected. However, problems can arise when it is realised by the employer that more money has been spent than had been expected, that unauthorised purchases have been made, or even in the worst cases if it is suspected that large sums of money have been stolen, leading to dismissals and criminal prosecutions.
Lack of guidelines
In each of the reported cases above, and in advising our own clients, the most common defence given by employees is that their employers did not keep a track of the bank accounts to which they had access, that the employees genuinely thought that they had permission (implied, if not explicit) to buy anything that they thought was needed and that they had to take out cash to make daily payments for which no record was made or required. The employees often describe their working day as requiring them to deal with day-to-day issues at speed, that it is more important to their employers for them to ensure their employers' lives go smoothly than it is to keep a record of what is being spent; indeed that their employers often make clear that they do not want to be disturbed by requests for permission every time a payment needs to be made and would find such requests irritating.
It is understandable that employers do not want to be interrupted with requests for money and payment throughout the day and it is key to certain roles, for example a personal assistant, that employees are trusted to manage the life of their principal employer. Overseeing day-to-day expenditure is impractical and having complete trust and confidence in employees is essential to the employment relationship, particularly where the employee has access to the employer's personal information and use of bank cards and accounts. However, by not providing detailed guidelines the relationship can go very badly wrong and misunderstandings can arise.
In our experience and in the cases above, it is significant that the UK courts (ranging from Employment Tribunals to civil and criminal courts) take particular note of the specific guidelines that an employer has set out for expenditure by the employee and they are not impressed by unclear/non-existent instructions. Where there are no written guidelines and the employee has been given a free rein financially, it is unlikely that the court will decide in favour of the employer and take their side in deciding that the employee "should have known" how to handle financial expenditure.
How to prevent problems developing
It may sound simple, but in such matters prevention is better than cure. "Good housekeeping" rules for employees should be followed such as:
Provide written guidance for how payments should be made – make it clear what the bank account/credit cards are to be used for, what cash is to be used for etc.


Most importantly, make it clear in writing if you do not want an employee to ever use a particular bank account or card for their own personal expenditure – even if they intend to pay it back.


Allocate one single bank account and one bank card to be identified as "household" so that there is an automatic record in the bank statements of all card transactions and debits from one single account.


Ensure that each employee has use of only one bank card and that they are not used by more than one person.


Make a list of all cash payments that might be required per week and authorise the employee to take out this cash or hand them a corresponding amount of cash.


Ideally, you would ask employees to keep a daily written record of all payments made in one single notebook – this can be provided to the accountant to reconcile against the bank account debits and cash payments if required.


Make clear that authorisation is required for any payments over a set figure – eg over £100/£200/£500 etc – and stick to it.


If there is an incidental amount of cash per week to pay for extras for which no record is required then limit it to a specific figure, eg £100 per week – with the understanding that this pays for small sums required on a day-to-day basis, but for which no receipts are required. Do not complain later that you do not know what this was spent on.
A simple, clear, written agreement detailing these points is all that is needed to ensure that both parties' expectations are clear from the outset. These can be drawn up at little cost, and insure against costly problems down the line.
Harsh reality
If you do not keep a track of bank accounts, do not want to be interrupted by employees asking for permission to make payments and do not ask for receipts or details of expenditure, the courts will be unsympathetic if the employer complains about what an employee has spent money on at a later date.
Damage to the employment relationship
Unfortunately, once the trust in the employment relationship has been damaged by financial issues it is unlikely to be repaired. If there are allegations of unauthorised expenditure by an employee, then this can lead to disciplinary action or dismissals. Under UK employment law such dismissals can be fair providing that a fair procedure is followed. It is essential that the employee is given clear details of what they are accused of and they must be given an opportunity to give their explanation of the expenditure before any disciplinary decisions are taken. The employer should appoint one person to investigate the allegations and a separate person to chair the disciplinary hearing to ensure a fair process. A separate person should hear any appeal, although that may by necessity be the same person as at the disciplinary hearing if there are not enough individuals to ensure such a separation of powers .
Media intrusion and risk of reputational damage
As illustrated by the Nigella Lawson and JK Rowling cases, court cases regarding allegations of unauthorised spending by employees provide fertile ground for the UK media and if the employer has an international profile the story will be reported more widely. These cases give the media an opportunity to report on intimate details of a family or organisation's day-to-day life that they would not otherwise get access to.
In defending their actions in court, an ex-PA is well placed to disclose very personal information about their ex-employer, often explaining their employer's own expenditure and lifestyle in detail as a legitimate line of defence, without fear of repercussions. Therefore, while there are circumstances in which court action is necessary, it is not to be embarked upon lightly and without very careful consideration of the reputational risks involved. Public interest in such cases may be high, personal intrusion for both parties will inevitably occur and there is a high risk of reputational damage to the employer if they have a public profile. In defending their own actions, ex-employees are unlikely to give flattering evidence about their ex-employers.
A New Year's resolution worth keeping
Therefore, one New Year's resolution worth keeping is to commit to tidy up day to day financial housekeeping. Make clear who has access to specific bank accounts and what expenditure is permitted; write a list of regular payments; check the bank accounts regularly and it might make for a happier and less litigious 2019!
If you enjoyed reading this, do take a look at these articles also published this month:
If you require further information about anything covered in this briefing note, please contact Katie Lancaster, or your usual contact at the firm on +44 (0)20 3375 7000.
This publication is a general summary of the law. It should not replace legal advice tailored to your specific circumstances.
© Farrer & Co LLP, January 2019