Increasing revenues for rights holders - Part 1: Staying in the game
Insight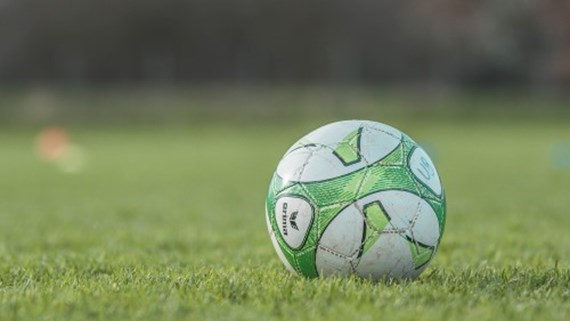 Fast-paced formats. New markets. Multi-purpose stadia. Innovative rights deals. Monetising data. Sport still occupies an unparalleled place in global culture but, in a consumer market where the one constant is change, rights holders are having to raise their game.
In a series of articles on the challenges faced in increasing revenues, we consider the impact of new technologies.
Introduction: the need for innovation
For rights holders in sport, finding new ways to grow revenues is not simply a question of maximising opportunity: it is essential to stay competitive. In a rapidly changing consumer market, sustainable growth comes not merely from consolidation but by regular innovation. Even with the type of customer loyalty that sport commands, established names need to be able to think like disrupters trying to grow a new brand.
Not all innovation in business depends on the newest technology: a fresh look at existing assets is often what is needed. For clubs and venues, it might be attracting different crowds to your space by developing offerings outside the sport; for national governing bodies, it might be revisiting rules and formats of the game itself. Innovation can come with inspired recruitment or bold rebranding: opening up a new territory, repositioning in a core market, or changing your image with a certain demographic
The rise of women's sports as a commercial proposition is creating opportunities, unlocking markets where potential for revenue had been neglected through entrenched attitudes and under-investment. With sport increasingly expected to reflect society, sustainability, both environmental and financial, must also form part of any longer-term commercial planning for sports rights holders. These are therefore all issues that go directly to revenues, as well as questions of brand and ethics.
We will consider these opportunities in subsequent articles. However, there can be no doubt that the most dramatic driver of changes in consumption is technology, and so adapting to this fast-moving digital playing field is the focus of this first article.
The challenges of technology
The rise of shorter formats that we have seen in several sports has not occurred in a vacuum. Rights holders exist in a hungry commercial environment, with unprecedented consumer choice of, and accessibility to, sports content.
In particular, the future of sport is in the hands of an emerging generation of digital natives weaned on e-sports and social gaming who, accustomed to instant highlights clips and have online access to global leagues, expect immediate gratification. They may have got into sports in the most traditional ways (a parent taking them to the game) but they will spend money differently to their parents. A different consumer offering is needed if a sport is to benefit from such a person's lifelong loyalty.
As a sector, sport is facing its own form of the tectonic shift seen in the music industry: while interest in and consumption of the product shows no sign of relenting, such consumption is increasingly driven through diversified digital platforms. Some of these platforms expect to carry free content, notably social media or free-to-view content on rights holders' own websites. Others involve less tried and tested revenue streams: unfamiliar business models, or new entrants to the distribution market who are hot on disruption but lack long-term track records.
The opportunity is to harness the collateral value of leveraging "free" content: not just taking the marketing opportunities to raise the profile of your own brand by being part of the conversation on Twitter or Facebook, but also in harnessing data models, where the customer is the product (and usually on behalf of others).
The challenge is to monetise these new, broken-up means of enjoying and sharing the experience of sport in a sustainable manner: to exploit the enduring appeal of the product in ways that are exciting and profitable, without diluting its core value. That goes whether you are a club, a commercial rights holder, or a governing body; and whether your sport is special interest or a national obsession.
Key trends linked to technology
1. Fast-paced new formats

Although also linked to gate receipts, after-work crowds and family friendly viewing, the idea of distilling sports consumption to shorter, high-adrenaline hits (T20 cricket, Golf Sixes, and many more) mirrors the trend of modern consumption habits, driven by gaming and mobile platforms.
2. On demand and catch-up TV

The expectation for TV viewers to watch when they want, where they want, is changing how sporting events are scheduled around television. The 85% of 16 to 75 year olds (including 95% aged 16-24) in the UK who own smartphones find room in their budgets to enjoy HD viewing, live or by catch-up, via broadcaster Apps (and, where available, free WiFi). Mobile consumption even sees fans follow, and bet on, other sporting events whilst attending live matches.
3. Social sharing

Sporting events enjoy a second life on Twitter, and, while TV rights holders are quick to close down "fan footage" and clips from overseas broadcasters, sports rights holders want to ride the viral wave of excitement as scores, players and incidents trend online. This has triggered changing attitudes in carving out rights for in-game clips, as well as producing other bespoke online content.
4. Growing one's own platforms

While the likes of Facebook try to break into the sports market, more ambitious rights holders look to grow their own platforms to drive traffic and build direct fan relationships. Subscription-only channels with bespoke content began with the bigger players (MUTV and Chelsea TV), but it is now achievable to run DIY offerings via embedded or dedicated YouTube channels. This can drive advertising spend, but also showcase the viability of "minor interest" sports for television viewing. Once a basic production infrastructure is in place, it is less of a step-up to a digital TV deal.
5. Data-driven revenues

Much is made of the impact of big data analytics on performance, but a more direct impact on revenues can be seen in (a) monetising live performance data captured on-site for improving media coverage and, above all, gaming and betting; and (b) making use of customer data for marketing purposes, whether improving the size and intelligence of one's CRM or by using tailored programmatic advertising.
6. eSports

Video gaming giants have long recognised the momentum shift to their own market and sought to televise tournaments through online broadcasters like Twitch, even as YouTube remains the key market. Traditional sports recognise the threat from this growth, and certain competitive advantages that eSports enjoy, but, with so many young athletes fully involved in gaming culture, also need to find ways to exploit the synergies through licensing and sponsorship.
Commercial models, legal strategies
It follows that, from whatever side of the equation you approach negotiation, legal strategies need to be adaptable to allow flexibility in commercial strategies. To take the example from technology law: just as IT contracts have seen a trend towards "agile" models for longer projects – so they do not end up being outdated before they are even finished – this may need to become the norm with commercial partnerships.
Agility is the ability to plan for and manage change on one's own terms notwithstanding binding contractual obligations, and it needs to be baked in at the planning stage. The old aspiration of wrapping up all rights to the highest single bidder for 10 or 15 year periods, in order to secure the medium-term future of your business, may no longer be preferable: for many rights holders, future-proofing their product may be better achieved by break clauses than minimum guarantees.
However, there may still be scope for longer-term strategic partnerships, as long as your partner is as adaptable and innovative as you need them to be. In commercial deals it means we are seeing a number of patterns:
1. Rights are being carved out in non-traditional ways.

Consumer expectation is for high-definition, immersive experiences and high-tech analysis. The fact that lower-resolution live feeds or highlights may be available to fans in other media will not always cannibalise the value of the "crown jewels" for the broadcaster. Clip rights, so valuable as marketing tools, premium betting products and "own website" content, run against the traditional notion of granting fully exclusive TV rights within a territory. Performance data feeds from events are collected and distributed separately (and sometimes in different forms) for each of the media and betting partners, which needs to be considered at the outset of any rights deal.
The best value may therefore be achieved by leveraging the maximum number of partners and platforms for the product, or withholding certain rights for self-use or on a non-exclusive basis. Not to facilitate any instant sharing of highlights or action on social media may be counter-productive when Twitter and YouTube are offering bulging nets, crucial rallies and clattering wickets instead of black "Content Unavailable" screens. In a world of constant fan interaction and peer-on-peer influencing, your sport or brand needs to be part of the online conversation: the question is how much plurality the product can bear.
2. Media organisations rising to the challenge

To grasp the new opportunities, service providers (notably media partners) are seeking to put together full-service offerings: where everything from digital strategy, production and overlay, broadcasting, distribution, agency, ticketing, sports performance analysis, betting and integrity are found under one roof.
As with 360 degree artist deals in the music industry, "one-stop" convenience does not always result in the best deal all round for the content provider. There may be uneven quality of delivery across all service lines, and a risk of complacency from lack of competition. However, it does encourage collaborative relationships between organisations who learn to trust each other, to grow and innovate together, and come to understand each other's businesses and personnel.
As well as offering some simplicity and constancy for the rights holder, longer term partnerships can lead to more stable growth rather than chancing an arm on multiple "start-ups" and disrupters over the same period, or contending with multiple parties to the same deal. The risk is being left behind by more dynamic digital innovators in the market.
This is where the need for agility in contracts arises: break clauses, or options periodically to "step in" or withdraw exclusivity to certain rights if the partner is not meeting certain targets in exploiting them, without necessarily tearing down the framework of the whole partnership.
3. "Do it yourself" approaches and social media alliances

Not all rights holders represent sports with international appeal or mass-media coverage. However, self-broadcasting (via digital and online channels) is now an affordable means both to grow fan engagement and to showcase the television potential of a sport. Without fan and advertiser expectations for a tried and tested product, is also a low-risk means to experiment with new filming technologies, such as drone footage and 3D filming.
It is no secret that the likes of Facebook are eager to break up the hegemony of traditional television broadcasters, but lack the content or the track record to persuade big rights holders to do business with them. This creates an opportunity for new and minority sports to reach a wider audience and occupy an innovative new frontier.
The money is there, along with the technology and the will, and the potential global reach cannot be doubted – although, given recent bad publicity, there may be legitimate doubts about public willingness to let tech giants influence all parts of their lives.
4. Cross media partnerships and finding new platforms

Rather than seeing eSports as the enemy, some sports rights holders are embracing gaming technologies and seeing the opportunities for tie-ins. Traditional sports may have little stake in the Fortnite phenomenon, but other huge gaming brands rely on – or would benefit from – licences from "real-world" sporting rights holders. For a generation who have grown up with its scandals, FIFA has arguably more positive branding in its association with computer games than it does with the World Cup.
Young athletes are already adept at aligning themselves to gaming trends, and organisations need to do the same. Rights holders need to be organised and strategic if they are to leverage their infrastructure of rights to give "official" status to eSports product and its content: not just licensing of names, but also the cross-marketing opportunities that come from sharing the same sponsors. The opportunities are there, both off-screen (with endorsements from YouTube "influencers") and on-screen (while a Formula 1 car has limited, tiny spaces for advertising, a vehicle in an eSports event can change its messaging every 15 minutes).
We have also seen the "gamification" of Apps, websites and visitor journeys. Immersive digital experiences can be offered as part of the fan experience – at home or in the stadium, including on game day, as venues themselves are adapting to accommodate new technologies.
As ever, these interactions with core customers can be used to market more traditional products like gate tickets, hospitality, sports and leisurewear, to help drive core revenues: and in the next article, we will look in more depth at how to look at traditional assets (IP, stadia, and game formats) in innovative ways.
If you require further information about anything covered in this briefing note, please contact Owen O'Rorke .