Talking capital. Working capital.
Podcast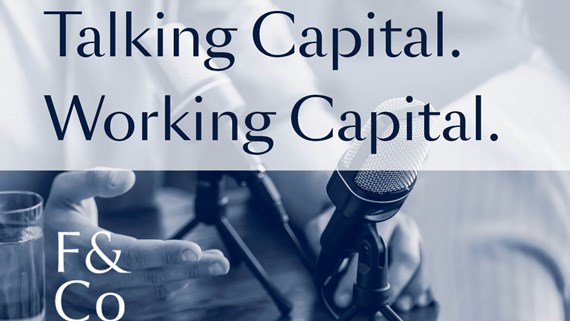 At Farrer & Co, we have a strong focus on providing private capital services acting for direct investors and co-investors (both UK and international), founders and managers and how those clients protect and invest their capital in commercial and alternative asset classes, including real estate, art and finance. In this podcast Simon Ward and Andy Peterkin, partners in our corporate and financial services teams discuss the growth of, and opportunities in, the Fintech sector. In particular they discuss:
the direction the Fintech proposition is going


how the regulator in the UK is engaging with start-ups


what asset managers and banks look for when looking at a technology proposition
This podcast is aimed at our UK and international investors, financial institutions, entrepreneurs and their advisers.
If you have any questions on the podcast or the case, then please get in touch with Simon Ward, Andy Peterkin, or with your regular contact at the firm on +44 (0)20 3375 7000. If there are any other topics you would like us to cover in future briefings or podcasts, please let us know.
This publication is a general summary of the law. It should not replace legal advice tailored to your specific circumstances.
© Farrer & Co LLP, October 2020