Teachers' Pension Scheme: top five FAQs
Insight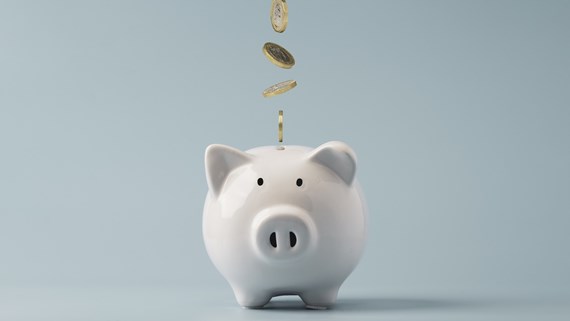 The movement away from the TPS is gathering speed. Recent press reports suggest that roughly a quarter of independent schools in the UK have now left or are due to leave. Those numbers are expected to grow as the results of the 2020 valuation loom on the horizon (which is widely expected to result in further increases in TPS costs from April 2024). In this article, I share my thoughts on common questions on the TPS that we have been receiving from clients recently.
Do we need to consult on introducing phased withdrawal?


Readers will likely be familiar with the concept of a "phased withdrawal", which has been permitted since the regulations implementing phased withdrawal came into force on 1 August 2021. Phased withdrawal permits independent schools to opt out of TPS participation for future staff whilst allowing existing staff to remain as members (subject to certain very limited exceptions). One question that has come up more than once is whether a school would need to formally consult on introducing phased withdrawal, where the school is not intending on making any other changes to the pension provision of existing staff? The short answer is that it is unlikely that any formal statutory obligation to consult would be triggered, but some form of information / consultation process would still be prudent. It is important that staff understand the implications of a school becoming a phased withdrawal school before the school takes that step, as there can still be an impact on them (for example, in relation to existing staff who are opted out of the TPS).
Is "fire and re-hire" still lawful?


There has been no shortage of unions, politicians and other commentators queuing up to express their outrage at the practice of dismissing and re-engaging employees on new contractual terms. There's no doubt that there are unscrupulous employers out there that abuse this tactic, but is it right that it should never be lawful? In the TPS context, schools have faced a very significant rise in the cost of TPS membership in recent years, a cost which only looks like going up. For some schools this has taken them to the point of either having to close the school or come out of the TPS (and in some cases this is achieved by dismissing staff and re-engaging them on new terms).
Perhaps in recognition of these type of "last resort" cases, the government has stopped short of making this practice unlawful following its review in 2021. See our article here on the outcome of that review, which refers to the new ACAS guidance on Making Changes to Employment Contracts: Employer Responsibilities. Schools should remember that, although dismissal and re-engagement remains potentially lawful, the usual law on unfair dismissal would apply to any such dismissals.
Can we use our existing staff consultation body?


S188 TULR(C)A 1992 ("s188") is often triggered when a school is consulting on a withdrawal from the TPS. One of the requirements of s188 is to consult with "appropriate representatives". Where there is a formally recognised union in respect of the affected employees, that means representatives of that union. Where there is not, schools can choose between either:
(i) appointing employee representatives specifically for those purposes; or

(ii) using an existing body of employee representatives.
Schools that have an existing employee forum or similar are often keen on option (ii), either because the existing body already functions well and they don't want to disturb it, or perhaps because they haven't left enough time to go to through the process of electing representatives. However, before doing so, a school would need to think carefully about whether that body has authority from staff to be informed and consulted about collective redundancies, having regard to the purposes for and the method by which they were appointed or elected (the relevant test under s188). In my experience it is quite rare for a school's existing employee consultation body to meet that hurdle.
We don't formally recognise a union, but we've had contact from a union. Do we need to engage?


It is increasingly common for unions to contact schools that they know are consulting on a proposed withdrawal from the TPS, even if the union is not formally recognised. As I set out above, when consulting under s188, the employer must consult with employee representatives in those circumstances (and not representatives of the union). It can sometimes still be in the school's interests to engage with the union to some extent, and schools will need to carefully weigh up the pros and cons of doing so in their particular circumstances.
Are concerns about the potential future increases in TPS contributions in 2024 and beyond a sufficient basis for consultation?


This is often a key battle ground in consultation. Some schools are facing an immediate affordability crisis where TPS membership is already unaffordable and the School's very existence is under threat. Other schools can afford TPS contributions for the time being, but are looking ahead at potential further increases in costs in 2024 and beyond. It can be comparatively harder to build a convincing business case for withdrawal in these circumstances. The response from employee representatives will often be something along the lines of: if the School can currently afford to be in the TPS, why can't consultation wait until the risk of future increases materialise? Schools in this position would be well-advised to give that question some careful thought before deciding to enter into consultation.
If you require further information about anything covered in this briefing, please contact Hugh Young or your usual contact at the firm on +44 (0)20 3375 7000.
This publication is a general summary of the law. It should not replace legal advice tailored to your specific circumstances.

© Farrer & Co LLP, February 2022