Fire and rehire at your peril?
Blog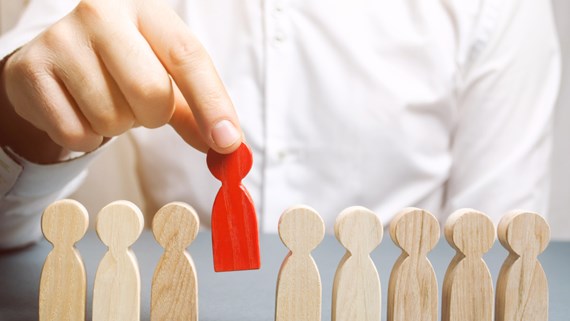 Well not quite, but now I have your attention… if you are in the midst of consulting on changes to terms and conditions or considering consulting, reading this article might just be five minutes well spent.
Business, Energy and Industrial Strategy (BEIS)
You might recall (as we wrote about here), that the Department for Business, Energy and Industrial Strategy (BEIS) asked ACAS, in October 2020, to conduct an "evidence gathering exercise" to learn more about the use of "fire and rehire" practices (ie dismissal and reengaged to secure contractual change) and inform the BEIS's thinking on it (the Report).

The genesis of the commission of the Report is that there were growing concerns that "fire and rehire" weakened workers' rights, sought to imbalance negotiations in order to impose less beneficial terms on an employee and was used to undercut workplace dialogue (impacting the fairness of consultation processes and negotiations).
ACAS findings
The Report can be found here. It is an interesting read. In relation to the findings, ACAS Chief Executive, Susan Clews, comments as follows:
"Our findings provide valuable insight into the use of fire and rehire practices. We gathered a range of views from professional bodies with workplace expertise, including trade unions and employer organisations."

"Some of the participants told us about the business challenges of COVID-19 and how the use of fire and rehire can help reduce redundancies. Others believe that the practice is unacceptable, and that the pandemic has been used as a 'smokescreen' to diminish workers' terms and conditions."

"There was also evidence that fire and rehire practices have been used for many years and predate the pandemic. We will take up the government's request to produce further guidance that encourages good workplace practices when negotiating changes to staff contracts."
New ACAS Guidance
True to its' word, we have now had the updated ACAS Guidance on Making Changes to Employment Contracts: Employer Responsibilities, which can be found here (the Guidance). With the impacts of the pandemic ongoing (last time I'll mention it, it is Christmas after all) and the continued need for employers to make workplace changes, often to elicit financial savings, the Guidance has come at the right time, but what does it say?
Acceptable as a last resort?
If I had to summarise it in two words (which I don't given I'm writing an article on it, but for the good of said article and for any readers about to stop for the holidays), they would be "last resort".

It is made clear on more than one occasion throughout the Guidance that "fire and rehire" should be considered as an absolute last resort and, in fact, it is noted in the Report that some participants felt the use of fire and rehire could be regarded as reasonable when used as a genuine option of last resort (where the alternative might be the employer going out of business, for example).

However, the Report outlined that there are some circumstances where it is not used as a last resort. For example (and I outline because I think it is helpful context for an employer when considering the updated guidance):
The employer's rationale for change is not genuine (for example, there is no genuine risk of redundancy or unsustainable cost as a backdrop to proposed changes).


The rationale for change is mutually recognised as genuine but the proposed changes are seen as excessive.


The employer draws a line under negotiations when workers or worker representatives feel there is still reasonable scope for further negotiation and agreement.


The employer is not genuinely attempting to seek agreement but rather "going through the motions" to satisfy legal procedural obligations around consultation.


Some participants observed that there is scope for it to be used as a "threat" or "negotiation tactic" to ensure that negotiations proceed within certain parameters set by an employer.
Summary of the Guidance
In terms of the Guidance itself, I pick out some headline points that struck me whilst reading it, but I would recommend that you visit it yourself if you have the chance to do so (it is not particularly long).
Initial information
Clearly, and as ACAS notes, the information an employer should provide to staff and their representatives about the proposed changes will depend on the circumstances, but it suggested that an employer "should usually" include the following information:
What the proposed changes involve.


The business reasons for the changes.


When the employer proposes to introduce the changes.


The Employer's view on how the changes could benefit employees.


The Employer's view on how the organisation will be affected if it does not make the changes.


What the proposed new/revised contractual terms will look like.
An employer should also consider the potential relevance of s.188 of the Trade Union and Labour Relations (Consolidation) Act 1992 (the duty to collectively consult – see top tips for collectively consulting employees for further information).
Transparency
ACAS reiterates the need to be transparent with information and outlines that an employer who refuses to give particular information should clearly explain why. This is likely to be relevant when an employer is relying, for example, on financial constraints rendering a particular change necessary.
Who to consult with?
Employers should ensure they do not overlook anyone who is on long-term leave / sick leave. Employers must also be mindful of anyone who needs the information communicated in a particular way, for example if English isn't their first language.

I think most employers are well versed in considering the former, but perhaps not so much the latter, which is clearly very important.
Reaching an agreement (or not)
Employers are reminded to reconsider their initial proposal if there is something they may have overlooked, or another proposal is put forward that might work better. ACAS advises employers to:
Keep focused on trying to reach agreement for as long as reasonably possible.

Consider if an employer can look at the problem from a different angle.


Encourage employees and representatives to suggest alternatives it would consider acceptable.


Explore if there is any way to reach a compromise.


Be patient and keep talking to employees and representatives.
Consultations (in the absence of an agreement) cannot be rushed. The guidance also references "buying out" a particular term (eg it might be possible to offer some new, more beneficial term or terms to compensate for a less attractive change to other terms).
Threats
ACAS states that an employer must never present a potential outcome to employees as a threat about what it will do if they do not accept the proposed change. Employers should therefore ensure they use appropriate language when informing employees of alternative outcomes.

ACAS clearly states that an employer should only consider dismissing and offering to rehire an employee on new terms as a last resort and before dismissing, the employer must have made all reasonable attempts to reach agreement through a full and thorough consultation process.
Amending written terms
Employers must provide workers with a written statement of changes made to any written particulars required by section 1 Employment Rights Act 1996 (as amended).
Monitoring
ACAS suggests it is important to continue to monitor the impact of changes on employees' well-being. In reality, the financial impact on the individual should be considered and addressed, if any concerns arise, as a part of the consultation, but it is recommended that potential impacts on an employee continue to be monitored for a reasonable period.
Tribunal claims
ACAS provides employers with a helpful reminder of points the Tribunal will consider when determining fairness of an employer process, including:
Whether an employer had a good business reason for introducing the change.


Whether the employer reasonably and genuinely consulted with employees (including making any compromises where appropriate).


Whether the changes the employer made were reasonable (for example, if changes did not unfairly affect the financial wellbeing of employees).


The extent to which the employer considered alternatives to dismissal.


Whether any recognised trade union recommended / objected to the proposed terms.


How many employees accepted the change and how many rejected it.


Whether it was reasonable for an employee to refuse the change in the circumstances.
Conclusion
Despite the concerns that have been expressed about fire and rehire across the political spectrum, I don't think we should expect to see legislative change regarding the practice any time soon. The new Guidance, though, comes as a helpful reminder to employers of their obligations in respect of their employees and the need to ensure that any processes, negotiations, or changes proposed should be considered properly, fairly and thoroughly and as part of an appropriate process.
With special thanks to Simran Patel, a current paralegal in the Employment team, for her help with this blog.
This publication is a general summary of the law. It should not replace legal advice tailored to your specific circumstances.
© Farrer & Co LLP, December 2021