"We need to talk…" top tips for collectively consulting employees
Blog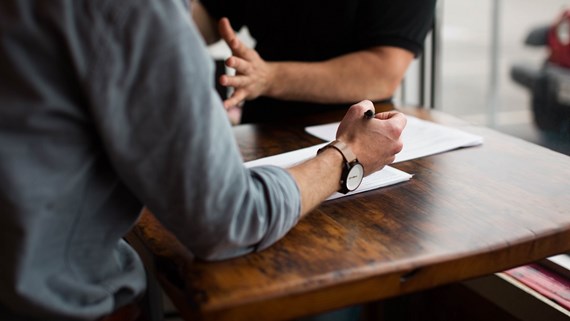 An employer's obligation to consult employees collectively can arise in a number of scenarios, including in the context of proposed redundancies, changes to contractual terms, and a TUPE transfer.
This article focuses on the first of these scenarios and an employer's obligations under s188 of the Trade Union and Labour Relations (Consolidation) Act 1992 (TULCRA).
Under s188 TULCRA, employers must follow collective consultation rules if they propose to dismiss 20 or more employees as redundant at a single establishment within a period of 90 days or less. The process can be tough for everyone involved, both practically and emotionally. This article offers a four-point checklist for employers conducting a collective consultation exercise, in an attempt to unravel some of the complexities involved.
Handling a collective consultation process: a checklist
1. Who should employers consult?
Employers must consult the "representatives" of the "affected employees". Affected employees are those affected by the proposed dismissals or by measures proposed to be taken in connection with the dismissals.
Representatives, in this context, means the representatives of a recognised trade union or (where there is no recognised union) elected workplace representatives. Care should be taken to ensure that all employees are properly represented, including those absent from work (eg on long term sickness absence or family leave).
2. When should consultation begin?
The overriding obligation under TULRCA is that consultation begins "in good time" before the redundancies take effect. However, as a minimum, consultation must begin at least 30 days before the first dismissal takes effect, where an employer is proposing to dismiss 20-99 employees (or 45 days, where an employer proposes to dismiss 100 or more employees).

Employers must also notify the Redundancy Payments Service (RPS) by submitting form HR1, not less than 30 or 45 days before the first dismissal takes place (depending on the number of employees involved, as above). Failure to comply with this notification obligation is a criminal offence and employers can be fined an unlimited amount. So, it is important to draw up a clear timetable for the entire consultation process before it begins and keep on top of deadlines as matters progress.
3. What does consultation involve?
Employers must provide the employees' representatives with prescribed information (as set out in s188(4)), such as the reasons for the proposed dismissals, the numbers and description of employees who may be dismissed as redundant, and the total number of employees of such description employed at the establishment. See the statute for the full requirements, but take care not to overlook the requirement to provide suitable information about use of agency workers.
Employers must then consult with representatives "with a view to reaching agreement". Whilst this does not mean that agreement must ultimately be reached, proactive efforts must be taken to at least try. For example, the exercise must include discussion about ways of avoiding the dismissals, reducing the number of employees to be dismissed, and mitigating the consequences of the dismissals. In practice, this means entering into consultation with an open mind, ready to listen to and discuss any proposals put forward by employees and/or their representations. Do not pre-determine the outcome of the process.
4. How can employers conduct a meaningful and effective consultation?
When conducting a consultation exercise, the key is to ensure that you select employees fairly, based on objective criteria and evidence. For a detailed reminder of some of the legal pitfalls to avoid when undertaken a redundancy exercise, see our article "Redundancy Exercises – the top ten Pitfalls to avoid".
From a practical perspective, employers should also consider the following suggestions:
Consider early on who will lead the consultation exercise. This is likely to be managers and HR representatives.


Consider an appeal process from the outset. Where possible, it is advisable to keep one or two members of senior staff out of the process, so that they are well placed to deal with any appeal impartially.


Draw up and implement a communication strategy for the purposes of the collective consultation. This can help establish good employee relations from the outset and create a fair and open process.


Consider how representatives will consult with their constituents. Is there a designated area where they can meet? Will the representatives have access to any room-booking system? Can the employer set up a mailing list of affected employees and their representatives allowing easy written communication?


Keep good notes - the more detailed the better. Notes of meetings may be needed to justify the decisions taken if a disgruntled employee later decides to dispute the fairness of the process. At the very least, employers should write up a summary of any meetings immediately afterwards.


Don't forget to consult with individuals. The requirements to consult collectively does not replace the need for employers to consult with individuals directly about how any decision affects them personally.
… What if it all goes wrong?
Failure to consult appropriately leaves employers exposed to tribunal claims.
Employers may open themselves up to unfair dismissal claims from employees with at least two years' continuous service. In addition, if a tribunal upholds a complaint that an employer has failed to comply with its obligations under s188, it may make a protective award of up to 90 days' gross pay per affected employee.
Depending on the circumstances, employees could also potentially bring breach of contract claims (for example, where notice of termination is not properly given) or discrimination, or other employment related claims.
If you require further information about anything covered in this blog, please contact Emily Part, Genna Morgan, or your usual contact at the firm on +44 (0)20 3375 7000.
This publication is a general summary of the law. It should not replace legal advice tailored to your specific circumstances.
© Farrer & Co LLP, February 2020