The changing immigration landscape - Child Student Sponsorship and European students
Insight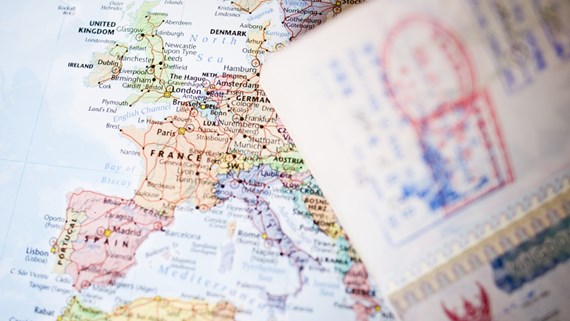 The start of the academic year 2021/22 has brought with it new challenges for schools who sponsor Child Student under their Sponsor Licence. This was following the end of the "grace period" for EEA nationals and their family members, which ended on 30 June 2021. This article highlights a number of practical points for Schools to bear in mind when dealing with Child Student applications, particularly those of EEA national students.
Unprecedented delays in visa processing


Many schools across the UK would have experienced the unprecedented delays which sponsored students have incurred at the start of this academic year. Contrary to previous years the Home Office was often unable to process student visa applications within the 15 working day service standard indicated on their website. This, according to the Home Office, was as a result of an unforeseen influx of Child Student applications from EEA nationals. The situation bore significant impact across the board. For example, European and other sponsored students were unable to come to the UK in time for the start of the academic year. This was often stressful and upsetting for students and their families alike. Moreover, this has created problems for Child Student Sponsors schools. For instance, where delays have led to late enrolment, and where schools had to enrol students online from overseas. Schools have also come under significant pressure from many families of European students who wanted to see their children start the academic year in the UK on time, asking the schools to enrol their children without student visas in place (effectively as visitors). This was often the source of difficult exchanges between schools, students and their families.
Whether this issue will be resolved in time for those taking on new pupils in January waits to be seen. However, encouraging students to apply for their visas as early as possible is certainly advisable in order to mitigate the risk of them missing their start date and avoid challenging conversations with parents.
CAS allocation


Another consequence of the changing immigration landscape is that many Child Student Sponsors are issuing more CAS than ever before. For example, newly enrolled European students who would previously have entered on their European passports now require student visas in order to study in the UK in most cases (although there are some limited exceptions). Where this increased demand was not anticipated, and therefore reflected in Sponsors' annual CAS allocations, this has posed considerable delays and caused difficulties for the sponsoring schools. The Home Office's service standard for in-year CAS allocation requests is up to 18 weeks meaning considerable planning is required. Although such requests can occasionally be expedited, we encourage schools to incorporate CAS requirement consideration into their student recruitment strategy at the outset and ahead of time.
Right to study checks


For the first time, simply producing a European passport is not sufficient evidence of a new pupil's right to study in the UK. Child Student Sponsors now have to make sure that all pupils who commenced their studies after 30 June 2021 either have Pre-Settled or Settled Status or an alternative immigration status which permits them to study in the UK. This means that "right to study" checks have become significantly more arduous.
A further complication is that, at present EEA nationals who have pending applications under the EU Settlement Scheme and have been issued with a digital Certificate of Application confirming the same, are permitted to study in the UK pending the outcome of their applications. Schools will therefore need to follow a new procedure in such cases. For example, a share code from the relevant pupils will need to be obtained as a first step in the process of verifying their status. Further, such pending visa statuses will naturally be time-limited, and it is for schools to remember to follow up with their respective students on the outcome of their applications. Depending on the decision further steps will often need to be taken.
Moving forward


Whilst the changing immigration landscape has unquestionably created additional burdens for Child Student Sponsors, the implementation of effective systems to manage right to study checks and CAS allocation deadlines can go a considerable way to lightening this load.
If you require further information about anything covered in this briefing, please contact Elena Hinchin, or your usual contact at the firm on +44 (0)20 3375 7000.
This publication is a general summary of the law. It should not replace legal advice tailored to your specific circumstances.

© Farrer & Co LLP, October 2021