The Economic Activity of Public Bodies (Overseas Matters) Bill: an overview for universities and other public bodies
Insight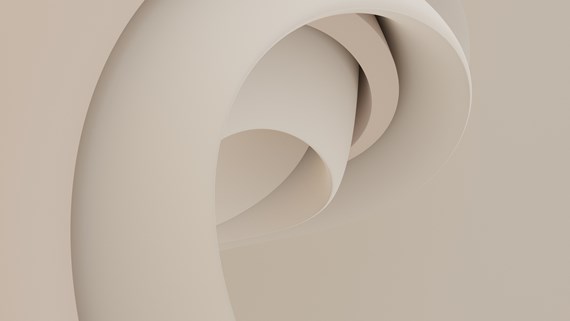 This Economic Activity of Public Bodies (Overseas Matters) Bill was introduced in Parliament in June 2023 and featured in the King's Speech as the Government set out its legislative priorities. The Bill has almost completed its passage through the House of Commons having had its Report Stage late in October 2023, so it is likely to receive Royal Assent before the next general election.
In this briefing, Jeremy Isaacson and Ethan Ezra examine the proposed legislation and its significance, particularly for the higher education sector.
The basics
The Bill relates to the Conservative Party's manifesto promise "to ban public bodies from imposing their own boycotts, divestment, or sanctions campaigns against foreign countries … [and] ensure that the UK has a consistent foreign policy and speaks with one voice internationally."
As stated in the Bill's explanatory notes, the policy background is the rise of the Boycott, Divestment and Sanctions movement (BDS) which campaigns against investment in and engagement with the State of Israel. Much of the BDS campaign focuses on the public sector: for example, local councils and universities, and lobbying for them to curtail their relationship with, and investment in, Israel.
The key provisions
In summary, the Bill in its current form applies to all public bodies (defined as decision makers to which section 6 of the Human Rights Act 1998 applies and therefore would cover most if not all higher education institutions (HEIs)) and would:
Ban public bodies from having regard to "territorial considerations in a way that would cause a reasonable observer of the decision-making process to conclude that the decision was influenced by political or moral disapproval of foreign state conduct" when making procurement or investment decisions",
Ban public bodies from publishing statements indicating that they intend to engage in such boycott or divestment policies or that they would do so, if it were not for the prohibition contained in the Bill,
introduce enforcement authorities and give them enforcement powers (including the power to issue fines). Note that the Office for Students will be the relevant enforcement authority for registered higher education providers, and
Create exceptions to the overall ban, which would permit public bodies to have regard to, for example, environmental misconduct and infringements of labour laws when making procurement decisions. The explanatory notes also clarify that the Bill will not prevent public bodies from complying with UK Government sanctions, embargoes and restrictions (eg those against Russia).


Analysis
The Bill has been fiercely debated and has certainly divided opinion. Members of the Labour party and some Conservative MPs have criticised the Bill, which they claim stifles legitimate policy decisions.
Proponents of the Bill argue that BDS activities often stray into targeting Jewish life in the UK and lead to public bodies conducting "shadow foreign policy", undermining coordinated national foreign policy objectives. The King's Speech also noted that the Bill comes amidst a sharp rise in antisemitism in the UK and this has added further impetus to the legislative proposal.
In the higher education context, these sorts of issues are often the most hotly contested on campus. Given the sharp divide in opinion between student groups, university administrators, politicians and other campaigners, it remains to be seen if and how the Bill will be brought into law, adhered to, and enforced in case of a breach.
Implications for Higher Education Institutions
If the Bill is enacted, our initial analysis is that universities will need to:
Ensure that key decision-makers in relation to procurement matters and investment decisions are aware of their obligations under the new law and, unless an exemption applies, do not have regard to an impermissible consideration relating to a foreign country,
Ensure that investment policies and responsible procurement policies do not contain provisions relating to political or moral disapproval of a foreign country, unless an exemption applies,
Check what decisions have already been taken which may need to be unwound or unpicked,
Take care when making statements which might be perceived as disapproving of the conduct of a foreign country if linked (however tangentially) to an investment or procurement decision, and
Engage with students, faculty and staff to ensure there is an understanding about the limitations in terms the university's obligations in this area and to manage expectations accordingly.


We will be tracking the passage of the Bill through Parliament and will produce further briefings in due course. You can access the current status of the Bill on the UK Parliament website here. Please let us know if you have any questions about how to comply with the Bill, if enacted.
This publication is a general summary of the law. It should not replace legal advice tailored to your specific circumstances.
© Farrer & Co LLP, November 2023