The Future of Business event series: ESG in Practice
Insight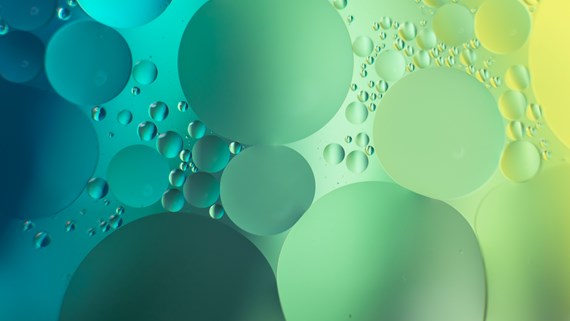 As part of Farrer & Co's Future of Business event series, we hosted a panel discussion featuring a range of perspectives from the corporate world, including Joanna Jensen, founder of Childs Farm, Paul Nicoll from Triodos Bank, Stelios Fragkos from AlixPartners and India Benjamin, from Farrer & Co.
The discussion covered ESG issues that are emerging in practice for our business clients, spanning the lifecycle of a company and affecting founders, investors and wider stakeholders. Please see a link to our ESG slide here that we used to illustrate the ESG lifecycle for businesses.
This article sets out some of the key takeaways from the session.
Investors are conscious of "greenwashing"
ESG considerations are becoming a real focus for investors and lenders alike, as there is plenty of hard evidence illustrating that good ESG credentials link to financial returns. Investors are also increasingly wary of "greenwashing" and view ESG as a lot more than just a compliance exercise. Investors will focus carefully on the core values of a business, their medium and long-term ESG strategies, and what is driving the people behind it to do business. Without a clear and embedded sense of purpose towards being stewards of the environment and good corporate citizens led by accountable managers, ESG is just a tick-box exercise for companies, and this is no longer enough for investors.
Good governance is a way to embed specific "E" and "S" factors
Businesses should not be intimidated by the concept of "governance": it is just the decision-making processes in a business and a way to make sure a company's founding principles and culture are not lost as a business scales. Good governance led by the company's directors will also be crucial in managing risk and maximising value.
It's never too early for a company to consider its governance structures, and ideally proper controls would be embedded from early on in a business' lifecycle. Considering this at an early stage is also a helpful way to map out a company's key stakeholders (including potential investors) and their expectations, and to clarify how the overarching principles of good governance, for example transparency and accountability, apply to a company.
There nevertheless needs to be a clear line of reporting from the operational side of the business to board level, and this line will get longer and more complicated as a business grows, so having this established at the outset is crucial. Having ESG considerations embedded in the boardroom and having board members who can bring a different perspective and challenge thoughts will mean a company will be to effectively evaluate its ESG strategy.
In addition, investors care just as much about whether a company's employees, as well as the board, understand its core values, and there are various ways of engaging staff with ESG issues - through internal surveys, development and training strategies, or linking remuneration to ESG targets.
For further discussion of ESG in governance see our article on the roles of company secretaries and in-house legal counsel here.
B Corp certification is a first not final step
B Corp certification has been around for a while, but as B Corps become more mainstream, the movement may lose some of its initial purpose and credibility, as the group of small to medium-sized businesses has rapidly grown to include multinationals.
Nevertheless, while B Corp certification has been subject to some criticism, it is a great place for a business to start, and even if a company decides not to apply, following the B Corp framework can still be an incredibly useful exercise to help a company focus on how it can apply ESG. Investors will also look at B Corp certification as reassuring in terms of how dedicated a company is when it comes to ESG, although this will not be looked at in isolation or as a guarantee, and investors will therefore still strive to dig deeper to fully understand a business' authenticity.
It is important to note that even if a company does choose to become a B Corp, the certification does not last forever, and the B Corp impact assessment must be completed every three years to renew the certification. To achieve B Corp status, a company must meet a minimum of 80 points on the impact assessment across five key areas: governance, workers, community, environment and customers. This is only a minimum standard, however, and the premise of the B Corp movement is for each certified company to then set out to find the means to further improve its positive impact.
ESG considerations are important to M&A strategy
ESG is becoming a key driver in M&A activity as businesses carry out restructurings and seek to purchase assets that will advance their existing ESG initiatives and create economic value, while disposing of those that do not. Targets that can demonstrate they are at the forefront of ESG adoption are therefore more likely to receive substantial market interest and achieve higher valuations from those buyers aiming to boost their ESG credentials. For more information on how ESG factors may impact private company M&A transactions, see our article here.
This publication is a general summary of the law. It should not replace legal advice tailored to your specific circumstances.
© Farrer & Co LLP, June 2023