Three to watch for rural estate owners
Insight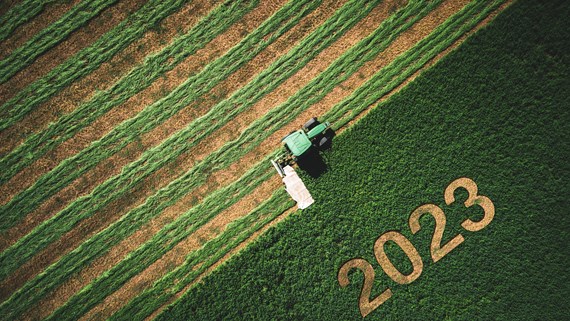 1. Land Use Framework: fact or fiction?
As an island nation, we have long been aware of the limits of our land and the competing uses for it. Competing offerings from developers, off-site biodiversity net gain, flood defences, public access and food production (to name a few) are leading to an increasingly fractured picture of what options there are and what they mean for landowners.
The House of Lords Land Use Committee published its recommendations for a Land Use Framework on 13 December 2022. The Committee's recommendations included:
creating a Land Use Commission, tasked with producing a Land Use Framework,
government to provide immediate clarity on ELMS, ending "the uncertainty which is causing serious problems for effective land use"; and
reforms for more effective use of Green Belt land, "strengthening" of the planning system and a "multifunctional approach" to land use.
At the Food, Farming and Countryside Commission's (whose 2019 report "Our Future in Land" informed the House of Lords' paper) recent session at Oxford, it was repeatedly stressed that they do not want to tell people what to do on their land. However, firstly, this already exists under the guise of Sites of Special Scientific Interest (SSSIs), planning control and similar, and secondly, surely an element of coercion is implicit in the concept of such a framework? Whilst the aims are laudable, the question is whether this is really possible, practical or sensible. And if so, how will it be done, by whom and to what end?
Professor Sir Charles Godfray put forward a worked example of what such a framework could look like. Rather than talking about "sharing" or "sparing" land, which can be divisive, he instead preferred viewing land use as a continuum, falling under three headings; land chiefly manged for sustainable food outputs; land managed for multiple outputs, and thirdly, land chiefly managed for non-food outputs. He continued that where land is used for food production, there should be limited or no payment for public goods, but it should be farmed uncompromisingly to achieve maximum, sustainable food production, using state-of-the-art technology to achieve this (but without the need also to worry about having to supply ecological benefits). Where land is managed for the second outcome (multiple outputs), we must be honest about trade-offs: loss in production and profit caused by farming for ecological benefit should be made up for by payments to farmers under ELMs and other schemes. Land in the third category (non-food outputs) such as woodland, peatland, and wetland, should be managed by farmers (not just bought out by corporates), he suggests, who should be retained on it and paid a proper return, to manage it for the public good. Of interest here is his clarity of thought regarding how money available under previous subsidy schemes should be repurposed and fitted into a new system, giving ELMs the coherence and purpose it is currently lacking. It is a radical vision.
2. A Fairer Private Rented Sector
The government's white paper on a Fairer Private Rented Sector was published last summer. In November, Michael Gove reaffirmed the intention to introduce legislation in 2023. The headline remains the proposed abolition of section 21 notices, which for decades have allowed landlords to regain possession of dwellings let on assured shorthold tenancies (ASTs) on "no fault" grounds. The proposal has cross-party support and would have radical implications for the private rented sector in England. Landlords need to start thinking what it means for them now.
The paper's 12-point plan includes the following key points:
abolition of section 21 notices: a landlord will only be able to end the tenancy in "reasonable circumstances, which will be defined in law". These are not yet defined, but may well be similar to the existing grounds for possession for assured tenancies (ATs).
A new system: all existing and new ASTs and ATs will be moved onto a new single system of "periodic tenancies", without fixed terms.
Rent control: it is proposed only to allow rent increases once a year, to end the use of rent review clauses and to improve a tenant's ability to challenge excessive rent increases through the First Tier Tribunal.
Hard cases make bad laws, and regulations targeted at irresponsible landlords in the sector will place substantial burdens on responsible landlords. The section 21 notice was a simple means by which landlords could deal with the chronic non-payer of rent or the tenant whose disruptive and anti-social behaviour was a problem in the community. It will no longer be possible for landlords to deal with problem tenants without going to the disproportionate cost of legal proceedings. Further, in an inflationary period, controls on rent may mean it is difficult or impossible for landlords to make rental yields stack up.
This means that the no doubt well-intentioned proposed changes may well have some less happy consequences; it is arguable that the double-whammy of increased security of tenure and rent control could have a negative effect on some housing conditions if responsible landlords exit the sector or lack incentive to invest in the fabric of their properties.
It is interesting to compare the new system of occupation contracts recently introduced in Wales (discussed in Alice's article, click here to read. Wales stopped short of abolishing no fault eviction entirely; the new system retains the ability to do so, albeit on a longer time frame.
The proposals are born of complex political questions on which there will obviously be differing views, but landlords across the country will now be asking themselves whether they are content with their existing AST tenants for the long term.
3. Martyn's Law and the Duty to Protect
Rural estates which hold events need to keep an eye on the development of the Protect Duty or "Martyn's Law" named after one of the victims of the Manchester Arena bombing in 2017. The aim of the legislation will be to enhance public protection from terrorism at public venues by placing duties on landowners or site operators in relation to security systems, staff training and other mitigation measures. A Home Office fact sheet published in December 2022 indicates that temporary events within defined boundaries will be within the scope of the new duty – so it looks set to apply to concert events, food fairs, Christmas bazaars and county shows.
Whilst the detail of draft legislation is awaited, the indications are that premises will be caught if they satisfy the following tests:
the premises must be eligible ie they comprise a building or an event with a defined boundary;
a qualifying activity, such as entertainment and leisure, retail, food and drink, sports grounds, places of worship, visitor attractions and temporary events, is taking place; and
the maximum occupancy of the premises meets a specified threshold, either 100+ (standard tier) or 800+ (enhanced tier).
Where premises are caught, the duty will require owners and operators to take proportionate protection measures, depending on the size and nature of the venue. For the standard tier this is described as "easy and simple" activities to meet their obligations, such as staff training and a preparedness plan. Details for the enhanced tier are sketchy, but it seems likely that a risk assessment and security plan to a 'reasonably practicable standard' will be required. There will be limited exclusions such as offices and private residential locations. An Inspectorate will enforce compliance with the duty through a range of sanctions.
The government is at pains to stress that the new duty should involve only "appropriate and proportionate measures" so as not to create an undue burden on business. But some degree of additional burden seems inevitable. Landowners who hold events will need to understand the scope of the duty and whether it falls to them or a third party. For small events run by the estate this may mean basic risk assessments and protocols arranged in-house; for larger events, supply contracts with security firms should place all compliance and insurance obligations with those contractors. Where a site is being hired out for an event, the event licence will need to cover compliance and insurance angles.
A new online platform has been created by the Home Office to provide guidance on the Protect Duty – click here. ProtectUK will be the "go to" resource for the new law, as well as advice and guidance on the requirements under it. Legislation will come forward as soon as parliamentary time allows and a bill is expected in this session.
If you require further information about anything covered in this briefing, please contact James Maxwell or your usual contact at the firm on +44 (0)20 3375 7000.
This publication is a general summary of the law. It should not replace legal advice tailored to your specific circumstances.
© Farrer & Co LLP, February 2023