Transgender issues in the Court of Appeal: Bell v Tavistock update
Insight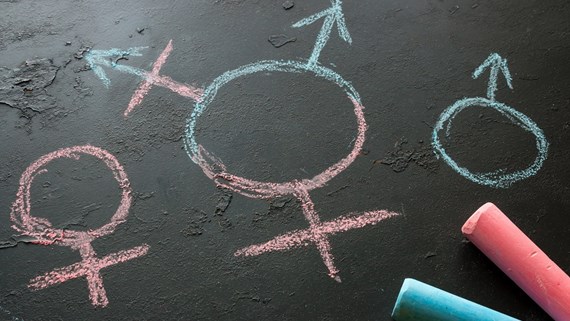 Schools are increasingly dealing with cases of gender dysphoria, a term that describes a sense of unease between the mismatch of biological sex assigned at birth and gender identity. Gender dysphoria can cause low self-esteem, social isolation, depression and anxiety to name a few. It is a complicated issue that can raise a myriad safeguarding concerns in a school setting. Debates have taken place in public forums, across social media, and also inside schools regarding gender dysphoria and how it relates to transgender rights.
In our previous blog and our recent podcast we discussed the Divisional Court's decision of December 2020 in the case of Bell v Tavistock. As you may have seen across news media outlets, the Court of Appeal has now given judgment in Tavistock's appeal. As with the first case the implications of this judgment have been horribly misunderstood. In this update Katie Fudakowski will recap on the decision of the Divisional Court, discuss the recent Court of Appeal judgment and the Safeguarding implications for schools who are educating children with gender dysphoria.
The background


Tavistock and Portman NHS Foundation Trust ("Tavistock") run the only gender dysphoria unit for children (anyone under the age of 18) in the country. The service receives referrals and around 24 months later, patients receive an appointment with the Gender Identity Development Service (GIDS) service. From there, around 16 per cent of patients are subsequently referred onwards for treatment. Often when under the age of 17 this is puberty blockers. Patients may then, after a subsequent assessment, be referred onto cross-hormone therapy and then sex transition when they are over the age of 18. Ms Bell was given puberty blockers age 16. She then was referred onto cross-hormone therapy and then a sex transition. She stopped her surgery after feeling regret. She sought a declaration that prescribing puberty blockers to children without a Court declaration was unlawful.
The Divisional Court rejected the application, ruling the practice was lawful. However, the Court then issued controversial guidance on what medical practitioners ought to consider before the child was competent to consent to administering puberty blockers. They then declared that it would be unlikely any child age below the age of 15 could sufficiently understand the process to consent to it. In any event, the guidance recommended medical practitioners receive a court order before progressing with treatment. Since the ruling in that case, no new referrals for puberty blockers have been made by the service.
Tavistock appealed the issuing of the guidance to the Court of Appeal. They claimed it stood in breach of previous case law, legislation, the factual reality of gender dysphoria and breached the European Convention on Human Rights. The Court of Appeal refused to engage with the last of these grounds.
The Court of Appeal Decision


The Court upheld the appeal. Like the Divisional Court, it found Tavistock's practices to be lawful but overruled the guidance given. The judgment was highly critical of the approach taken by the Divisional Court. It had expanded outside of its remit and the court had used controversial evidence to form the guiding principles.
The most important aspect was that the guidance stood in contradiction to the "Gillick principle". This was a principle established in the case of Gillick v West Norfolk and Wisbeck Area Health Authority (1986), regarding whether a minor could consent to medical treatment, in that case contraception, without the approval of the parent. The Court held that they could, provided that the child had sufficient intelligence and understanding. That question is one for medical professionals, done on a case-by-case basis, not for the Court to attempt to give general principles. The Court further cited the decision of Lord Philips MR, in R(Burke) v General Medical Council which highlighted the need for courts to be deferent to medical professionals. In giving comprehensive guidance, courts may not understand the implications of their guidance and confuse those who have to apply it in reality.
Further, there is nothing unique about the issuing of puberty blockers that take it outside of the capacity of a child to potentially consent, citing the decision of AB v CD with approval. Lieven J further noted that parents "know their child the best." Following that, the Court of Appeal noted there is no need to consider Gillick if the parents have consented to the treatment, something the guidance failed to adequately consider. For more information on AB v CD see our blog post here.
As such, the only question to consider, should a parent not consent to treatment, was whether the medical professional considered the child had sufficient intelligence and maturity to understand the short- and long-term implications of a decision to consent to treatment. If so, there were no grounds for intervention through litigation.
Practical recommendations


On its face this decision is unremarkable. It applied a 36 year old legal principle concerning medical interventions to a relatively modern issue. The implications of the Appeal judgment mean that hopefully Tavistock will resume their valuable service and continue to make referrals for children struggling with their gender identities.
This decision does not mean that all children given puberty blockers will go on to fully transition, but that a child of sufficient intelligence and maturity (children deemed Gillick competent) will be able to consent to medical intervention. What then does this judgment mean for how schools and other organisations interacting with young people deal with cases of gender dysphoria?
Have the parents consented? If the wishes of the parents and child align and the parents consent to certain measures which the School might be involved in, for example making a referral to specialist medical services or allowing the child to explore their gender identity at school, there is no immediate need for you to consider the Gillick competence of the child. As a matter of best practice, you should engage in open dialogue with parents, especially if they have any concerns.


In circumstances where one or both parents do not agree to a child exploring their gender identity, it would be necessary to consider the specific circumstances of the case. The fundamental question will be which matters a child is able to decide for themselves and which require parental consent. Depending on the child involved and their circumstances, there may be an interplay between matters of parental responsibility and "Gillick" principles which would need to be subject to careful consideration.


The Court of Appeal endorsed Tavistock's procedure and oversight. As such, it is a good idea to create your own procedure in managing with confirmed or suspected gender dysphoria. Given, again as the Court noted, this is an evolving area of medical understanding, the policy ought to be regularly updated to reflect current understanding and best practice.


Remember, transitioning gender identity is now a protected characteristic under the Equality Act. Expressions of a desire to change gender identity should be treated appropriately to not fall foul of discrimination law. The actions of a school towards a child with gender dysphoria can amount to the prohibited forms of conduct like direct discrimination, indirect discrimination and harassment.


Keep up to date with the most recent law. This is an area of law that is constantly evolving and there is a lack of guidance at present from either the Department for Education or the Equality and Human Rights Commission. Litigation in the past 18 months has fundamentally changed the landscape of how the law understands and recognises transgender rights.
With special thanks to Alex Evans, a current paralegal in the Employment team, for his help with preparing this briefing.
If you require further information about anything covered in this briefing, please contact Katie Fudakowski, or your usual contact at the firm on +44 (0)20 3375 7000.
This publication is a general summary of the law. It should not replace legal advice tailored to your specific circumstances.
© Farrer & Co LLP, September 2021