Wife support: drafting trusts for polygamous settlors
Insight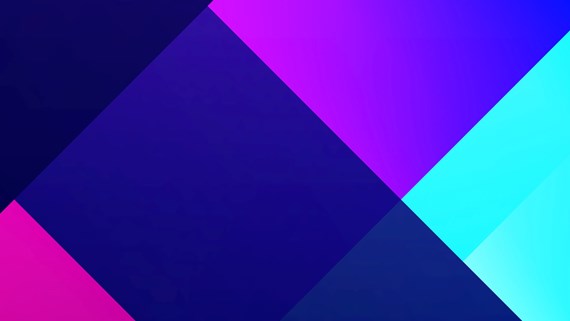 The nature and prevalence of polygamy
Contrary to popular belief, polygamy is not a niche or archaic practice. While "polyandry" (the practice of a woman taking more than one husband) is now illegal in virtually every country, "polygyny" (the practice of a man taking more than one wife) remains prevalent, in large part because Sharia law permits polygamous marriage by a man of up to four wives, if he has the resources to treat each of them equally. This is why, in this article, we refer to our hypothetical client as "he".
Polygyny is permitted in a host of Muslim-majority countries in which a lot of wealth is concentrated (including Saudi Arabia and the United Arab Emirates, as well as many West African nations), both legally and culturally, and others (for example India) tolerate it within certain bounds. As a result, it is important that trust advisors and trustees themselves bear in mind this cultural context while drafting or administering trusts settled by nationals of these countries.
Challenges for trust drafters
If not addressed at the outset, the fact that a settlor (or indeed beneficiary) has or intends to have more than one wife can cause problems for trustees further down the line. Let's take by way of example a fairly standard discretionary trust established by a Saudi Arabian settlor for the benefit his immediate family, and for his children's spouses. The wording typically used to define this class of beneficiaries may read as follows:
"Beneficiaries means:
the Settlor,
the Settlor's wife or widow,
the Settlor's legitimate present and future children, and
the spouses, widows and widowers of the Settlor's said legitimate children."

This may be sufficient accurately to describe a western family, but leaves room for considerable ambiguity where either the settlor or his children have, or intend to have, more than one wife. According to the usual rules of construction for lifetime settlements, words should be given their "natural and ordinary meaning", and the settlor's intention is irrelevant, apart from in very limited circumstances. So, how should "the Settlor's wife" be interpreted if in fact he has two or three wives simultaneously? Should his children's "spouses" encompass polygamous unions, or should trustees recognise only the first marriage of each child?
Further problems of construction can arise where a wedding ceremony complies with religious but not civil formalities (for example in an Islamic cultural centre), or is not registered, or exists purely in common law. Can the trustee make a distribution to a wife whose marriage does not comply with the stipulations of the lex loci celebrationis? Are the children of a second marriage, which is considered to be invalid by the English court as one of the parties was domiciled in England when it took place, legitimate?
Although there is limited English case law in this area, it is clear that the court will recognise some polygamous marriages but not others, often dependent on the precise circumstances. Whether a settlor's or beneficiary's wives and / or children fall into the class of discretionary beneficiaries will determine whether they have rights under the trust, and whether the trustee must consider making a distribution to them. This in a concern for a trustee who must, when exercising her discretion, consider all relevant and ignore all irrelevant information. A well-drafted trust instrument and comprehensive letter of wishes can be a great help in these circumstances.
Questions to consider where a settlor is domiciled in a country which permits polygamy
In our view, the best time to raise questions about a client's marital status and intentions is during the usual preliminary conversations around his objectives and circumstances.
Does the client have or intend to have more than one wife?

Before speaking to the settlor, you should establish whether polygamy is permitted under the law of his domicile and, if so, how prevalent it is in practice. In Saudi Arabia, for instance, it is widespread, whereas in contrast in Bahrain, Egypt and Iran it is restricted to a very small percentage of the population. This will inform whether and how you factor the topic into a conversation.

If the settlor already has or anticipates having more than one wife, there are two further considerations:

Does the settlor intend that all of his wives and his children by them should benefit under the trust?

Where, for example, you ascertain that a settlor who at present has one wife but intends to marry another, it is important that you establish whether the settlor intends that the trust benefit only or primarily his family with his existing wife, or whether he wishes that each of his wives and his children by them should benefit (and if so, whether equally or in particular proportions).

Will the marriages be recognised as valid under the trust's governing law?

As mentioned above, English law recognises some polygamous marriages but not others. It is worth examining whether the settlor's pre-existing polygamous marriages will be recognised by the governing law of the trust. The trustee may be faced with a difficult situation if faced with a decision as to whether to make a distribution to a woman who (often with good reason) considers herself to be married to the settlor but is not recognised as such by the English court.

Further, the validity of a wife's marriage to the settlor will bear on whether their children are legitimate according to the law governing the trust, and may make distribution to the children of a woman whose marriage to the settlor is invalid in the eyes of the English court difficult. This will be relevant if, as with our example wording, the definition of "Beneficiaries" includes only "legitimate" children, or the settlor in a letter of wishes has indicated that he would like to exclude "illegitimate" issue without any explanation of what he means by this term.

How the answers to these questions inform the trust drafting process
When you have a clear idea of the settlor's personal circumstances, and what he wants to achieve by settling the trust, you can employ the settlement deed and letter of wishes to defend against future uncertainty and potential conflict:
The Trust Deed
The terms of the trust deed should be flexible enough to encompass all the individuals, present and future, who the settlor would like to benefit. We suggest consideration is given to the following:
In the definition of "Beneficiaries", rather than simply switching "wife" for "wives", name each pre-existing wife that the settlor intends to benefit individually without specifying that she is married to the settlor, unless you are sure that the marriages will be recognised under English law. This should eliminate the danger that a trustee will be preventing from making a distribution to a "wife" by the law governing the trust.
Do not describe the children the settlor intends to benefit as his "legitimate" issue, even if this is his intention. This may prevent the trustee making distributions to certain of his children if their mothers' marriages are not recognised under English law. Instead, clearly describe the class of children who are to benefit in the letter of wishes (discussed below).
Include a clear power of addition for the trustee, as this safety net may assist if the definition of "Beneficiaries" is not wide enough to encompass all of the settlor's wives, and his children by them.
Encourage the settlor to appoint a protector who is familiar with the cultural norms of the country of the settlor's domicile, as they may be able to assist the trustee if there is future ambiguity.

The Letter of Wishes
A letter of wishes will always provide a useful roadmap of the settlor's aims to a trustee, but it is of particular importance where there are or may be complex family dynamics. Balancing the needs (and wants) of a discrete, nuclear family can be hard enough, especially where there is more than one generation, but where there is the potential for several interlocking families, this guidance is essential. As well as the usual topics, this letter of wishes should:
Set out the conclusions drawn in your preliminary discussions as to how this trust should benefit each of his wives or families.
Explain that the trustee's power of addition should be used to add wives whose marriages are celebrated in accordance with the law of the settlor's religion and / or domicile, even if these marriages will not be recognised under the law governing the trust, if this is the settlor's wish. Children by these wives will not need to be added, as they should already by caught.
If the settlor wishes only to benefit legitimate children, clearly explain what he intends this to mean i.e. is it only children by wives whose marriages are recognised in England, or by all his wives? This should be drafted with reference to the definition of "Beneficiaries" in the trust.
Potentially address how gifts received by a beneficiary outside of the trust arrangement (e.g. from the settlor's estate) should impact on distributions made from trust.
Consider including a method for resolving disputes between the different branches of the settlor's family, to pre-empt conflict which may arise in the future, for example after the settlor's death.

Conclusion
At the moment, there is very little law in this area. In consequence, it is all the more important that you receive clear instructions from the settlor, and use these to put together a) a well-tailored trust deed; and b) a comprehensive letter of wishes which leaves no room for doubt as to who should benefit. Many of the problems associated with the legal and cultural differences between settlors on the one hand and trust drafters and trustees on the other can be mitigated if not avoided altogether by anticipating these hurdles at the outset, and by seeking advice early when conflict does arise.
This article was featured in the STEP supplement Modern Families: a Private Client Perspective. To read the full publication click here: Modern Families: a Private Client Perspective.
This publication is a general summary of the law. It should not replace legal advice tailored to your specific circumstances.
© Farrer & Co LLP, October 2023