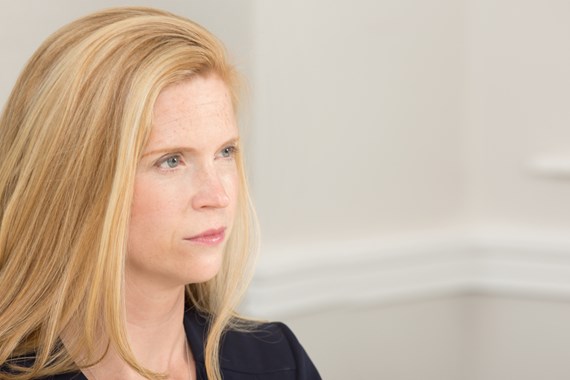 Claire is well known for resolving difficult personal situations for her clients, and avoiding lengthy legal battles with the inevitable emotional and financial cost. Her clients value her calm and reassuring confidence and her ability to achieve civilised outcomes wherever possible.
Claire is a partner in the Farrer & Co Family & Divorce team.
With nearly two decades of specialist family law experience and practice, Claire relishes her diverse client base. Discretion for her clients is always absolutely key. She increasingly acts for entrepreneurs, private equity, professionals, individuals in the public eye and those with generational wealth, helping to resolve their myriad family disputes. It is rare for her cases not to have some international dimension, so collaborating with lawyers from around the world to protect her clients' interests is a daily part of her practice.
Claire helps people who are often at a crossroads in their lives. They may be facing the end of a relationship or issues in relation to their children, for example. Or it may be the beginning of a relationship and they are thinking about the future as Claire has a notable reputation for her work on both UK and international pre and post nuptial agreements and civil partnership agreements. Whatever the issue, Claire works with her clients to agree the best way forward, focussing not just on the short term but also their long term interests.
Claire enjoys building strong relationships with her clients and helping them through what is almost invariably an emotionally charged situation. She understands the complex dynamics that can be at play between individuals and how that needs to be factored in at every step of the way. Her client's best interests are paramount - she is a firm but fair negotiator who takes real pride in her work.
Claire's collaborative approach is also reflected in the way she draws expertise from across the firm to ensure all of her clients' needs are met. She often works closely with specialists from our reputation management, property, immigration and succession planning teams, for example.
Claire is also the Graduate Recruitment Partner for the firm, seeking out talented lawyers for the firm's future.
"She's the kind of person who could stand in the middle of a riot and not care - she is unflappable, nothing fazes her and she always works out the answer. She has a great intellect and is really impressive." "She has a calm and efficient competence. She is always two steps ahead of the game and never taken by surprise." (Chambers UK 2021)

"Claire Gordon is a top family law practitioner." (Legal 500 2021)

Claire is ranked as a top flight family lawyer (top 15) in Spear's Family Law Index 2020. Claire "balances formidable know-how with kindness in exactly the way that one would want their divorce lawyer to do" and she is "known for her holistic approach". (Spear's Family Law Index 2020)

Claire Gordon is well versed in dealing with complex matrimonial cases, often with an international dimension. One interviewee comments that she is "always two steps ahead of the game and never taken by surprise," and a client reports that "she is very bright and often brought a new viewpoint to an issue." Another source says she is "really good in difficult personal situations. She is the person who gets civilised outcomes, so you can trust her." (Chambers HNW 2020)

Claire Gordon is particularly experienced in advising on international cases, including those involving trust. A market insider enthuses: "She's got all the brainpower, but she's got the ability to handle the client as well and has got the courage to say how it is." Peers regard her as "someone who works phenomenally hard" for her clients. (Chambers HNW 2019)

Given Claire's approach, her cases are rarely reported despite their complexity. She acts for a wide range of clients: from the wife of a property tycoon where the issues include fraud, asset-tracing and complex business structures in multiple jurisdictions, to advising one of the top international private equity companies on the potential impact of a divorce on a US$5bn investment.

"She was there for me at all times. She has a very calm and sensible approach for very difficult situations, and an answer to every one of my questions. She was not just an excellent professional, but also very caring and supportive towards me." (Client)

'Claire Gordon is "one of the smartest family lawyers in London today". "Very committed and hard-working, and she displays an excellent grasp of complex case issues." A peer describes her as "very calm and decent, and very nice to deal with," and "someone you can work well with to work things out." (Chambers High Net Worth guide 2017)

Claire "has a calm and reassuring presence that is born of being wholly on top of her subject matter". (Chambers UK guide 2016)

Claire Gordon rolls up her sleeves and gets the job done quickly and well." (Legal 500)

Claire is a fellow of International Academy of Family Lawyers.

Claire is ranked as a Top Flight 2020, Family lawyer in the Spear's 500 2021 edition. She is also listed in Citywealth's Top 20 Family and Matrimonial Lawyers UK 2020.