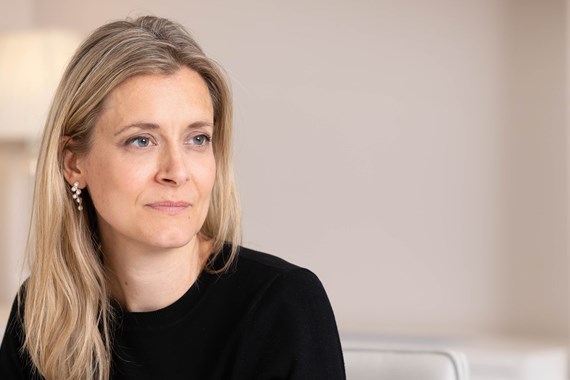 Jennifer acts for a wide range of international and UK-based families, individuals and trustees, advising on estate planning, wealth structuring and trust issues. She is committed to working with families, and those that advise them and their often complex structures, to achieve successful succession between generations.
A significant part of Jennifer's practice is advising UK and offshore trustees on their duties and decision-making, and providing UK tax advice in connection with complex trust structures. She helps trustees and families with the creation, management and reorganisation of structures with a focus on ensuring successful transfer of wealth between generations. She is frequently involved in providing succession advice in a broad sense, including working with families in relation to good governance and philanthropic concerns.
A large number of the families she looks after are multi-national and typically own properties, businesses and hold investment across a number of countries. Jennifer assists families and individuals who are non-UK domiciled in relation to pre-arrival planning and pre-deemed domicile planning. She also has experience of acting for individuals involved in the literary and entertainment worlds, and the particular issues that arise in connection with their estates, both in terms of lifetime planning and after their death.
Jennifer has extensive experience in acting for large landed estates. She works with estate owning families and trustees, with a key focus on managing succession. She works collaboratively with property and other colleagues to provide forward-looking commercial advice, and regularly assists with complex inheritance tax issues, trust restructuring, and helping resolve trustee-beneficiary issues for large estates. She particularly enjoys working as a team with other professionals involved with landed estates, working together to find proactive solutions for families who want to see their inherited wealth prosper for future generations.
Her experience of trust matters and advice to trustees and families means she is frequently involved in aspects of UK and offshore trust litigation and non-contentious applications to court, and works closely with the firm's contentious trusts and estates team. She has particular experience in acting as independent administrator or trustee following a probate or trust dispute.
Clients look to Jennifer as a trusted adviser and appreciate her sensitive and thoughtful approach to complex family matters, including difficult issues such as capacity, family breakdown and reputation concerns, as well as her technical expertise.
Testimonials

"Jennifer is excellent, and superb to work with." (Chambers HNW 2023)

"Jennifer Ridgway is technically excellent, extremely articulate and a pleasure to deal with." (Legal 500 2022)

"I would give particular mention to Jennifer Ridgway. She is a pleasure to work with and ticks all of the boxes one looks for; being responsive, engaged, commercial and on top of the law. She is also a team player, in the broader co-counsel sense, which certainly makes working on cross-jurisdictional matters much simpler and straightforward. Highly recommended." (Legal 500 2022)

"Jennifer Ridgway is an outstanding individual whose range of knowledge and experience in this area is second to none and is also a delightful person to work with" (Legal 500 2023)

Back to

top