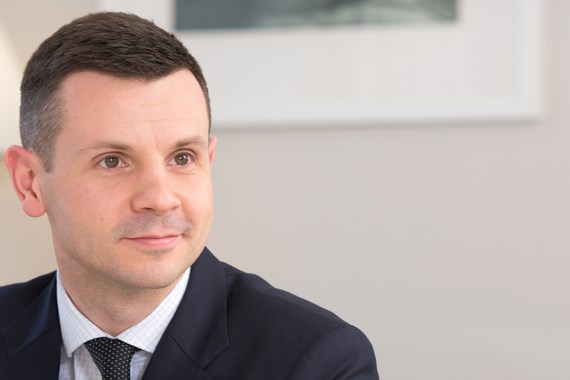 Jolyon advises companies, institutions and individuals on a wide range of complex, high-value commercial disputes. He has particular experience in cases involving privately owned businesses and financial institutions, investment advisers and investment funds – both international and domestic.
Civil fraud is another area of Jolyon's expertise, where he has advised clients in relation to high-value domestic and international fraud claims. This has also involved associated issues such as freezing and anti-suit injunctions related to those proceedings.
Client's praise Jolyon's pragmatic and commercially-focused approach to dispute resolution. He is used to working collaboratively with clients in difficult situations, aiming to achieve the client's strategic objectives as quickly and effectively as possible.
Memberships & Accolades

Jolyon is listed as a Next Generation Partner for Commercial Litigation: mid-market in the Legal 500 2021 directory.

Jolyon is a member of the Fraud Lawyers Association.

Reported Cases

AMT Futures Limited v Marzillier & Others [2017] UKSC 13
FHR European Ventures LLP & Others v Cedar Capital Partners LLC [2014] UKSC 45
RP Explorer Master Fund v Chilukuri & Another [2013] EWCA Civ 1307
AMT Futures Limited v Gloeggler [2017] EWHC 836 (Comm)
St Christopher School (Letchworth) Limited v Schymanski & Another [2014] EWHC 2573 (QB)

Testimonials

"Jolyon is an excellent person to work with - I can speak with him on a practical and realistic level, and having witnessed him in action, his intellect and ability to press a point and advance questioning are outstanding. He is concise, bright and engaging." (Chambers UK 2022)

"Jolyon Connell stands out as a determined, thoughtful and quick young partner with a knack for complexity and numbers." (Legal 500 2022)

"He is a good strategist who gives very commercial advice. He has a forensic mind, is a good tactician and is extremely responsive. He has a very good, analytical brain and gets into the detail very quickly." (Chambers UK 2021)
Back to

top