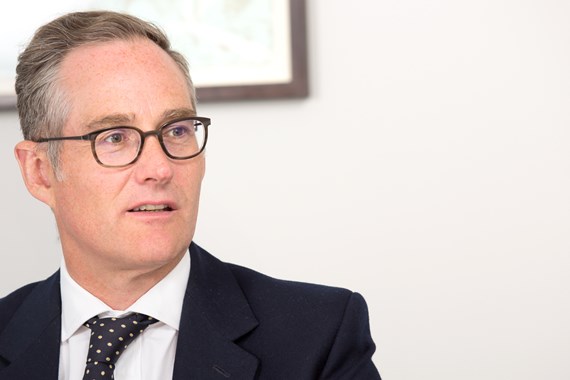 Toby is head of Farrer & Co's contentious trusts and estates team.
Qualifications and employment
Called to the Bar (Lincoln's Inn) in 1989 (Tancred scholar); admitted to the Roll of Solicitors February 1992
Simmons & Simmons 1989 to 1994; Taylor Joynson Garrett/Taylor Wessing 1994-2007 (partner October 1999 and head of contentious trusts and estates from 2003)
Joined Farrer & Co, February 2007.
Toby Qualified as a solicitor in 1992.
"Toby Graham has "the best manner with lay clients of any solicitor - he has a wonderful way of making them feel confident in him." (Chambers UK)

"Sources describe him as 'a fantastic litigator with a major reputation in this market,' and he also wins praise for having 'a real understanding of trusts disputes.' Further interviewees describe Graham as 'a top-tier litigator - he is always a prominent speaker at seminars and has a serious reputation in the market'."

Toby was named the Private Client lawyer of the year (Who's Who Legal) (March 2014). Their research describes him as "the most highly regarded lawyer in our research" and "a 'pre-eminent' practitioner" who is "noted for his 'expert handling of complex multijurisdictional disputes'" who is "considered a 'point of reference' by many in the sector". He was the winner of the STEP "outstanding achievement" award (2007/8).

Sir Owen George Glenn KNZM ONZM & Anor v Eric John Watson & Ors [2017] EWHC 256 (Ch) and [2016] EWHC 3346 (Ch) and [2016] EWHC 3259 (Ch).

Novatrust Limited v Kea Investments Limited and others [2014] EWHC 4061 (Ch)

Stiftung Salle Modulable (2) Rutli Stiftung v Butterfield Trust (Bermuda) Limited [2013] SC (Bda) 47 Civ and [2014] SC (Bda) 13 Com (21 February 2014)

Re Patarkatsishvilli, Deceased

Rybolovleva v Rybolovlev

Q v Q [2010] SC (Bda) 40 Civ

Gomez v Gomez-Monche Vives [2008] EWCA Civ 1065

Alhamrani v Alhamrani [2007] JCA 164 and others

Wingate v Butterfield Trust (Bermuda) Limited [2008] WTLR 543,

Weissfisch v Julius and others [2006] EWCA 218 Court of Appeal

A v A (Richards J, unreported) 2004

Toby is a member of the Trust Law Committee, the Chair of the STEP Contentious Trusts and Estates Special Interest Group and a member of the International Academy of Estate and Trust Law.

Toby has, since 2007, co-edited Trusts & Trustees (published by Oxford University Press), is a member of the editorial board of Wills & Trusts Law Reports; is a co-editor of "A Practical Guide to the Transfer of Trusteeships" (3rd ed, published by Globe Law and Business), is the author of the course notes for the STEP Certificate in Trust Disputes (3rd edition), the editor of International Guide to Money Laundering Law and Practice (2nd edition, Butterworths) and co-author (with Nicholas Elliott QC and Evan Bell) of 'Money Laundering' (2003, Butterworths Compliance Series).