Watson v Kea Investments Limited
News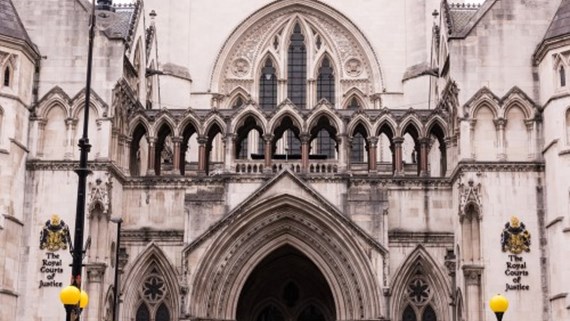 Today, the Court of Appeal has handed down judgment in Watson v Kea Investments Limited, part of long running litigation brought by Sir Owen Glenn against Eric Watson, his former business partner.
The appeal arose out of a judgment given by Mr Justice Nugee in July 2018 following a 3-month trial of claims against Mr Watson in which Sir Owen and his company, Kea Investments Ltd, alleged that Kea's participation in a joint venture pursued through Spartan Capital Ltd had been procured by fraud, breach of fiduciary duty and unlawful inducements. The judge upheld Kea's claims, set aside the joint venture arrangements and held that Kea was entitled to recover its £129 million investment from Spartan, which held the money as constructive trustee. Mid way through the trial Spartan had in fact settled with Kea, and had paid back what it could. Mr Watson was held personally liable to pay equitable compensation to Kea in respect of the shortfall between what Kea claimed from Spartan and had received under this settlement. The quantum of Mr Watson's liability therefore depended in large part upon the amount of equitable interest properly recoverable by Kea from Spartan to compensate it for being kept out of its money. Kea argued, and Mr Justice Nugee agreed, that Spartan's position was analogous to that of a defaulting trustee. On this basis, and given also that at the relevant time Kea was itself a trust-owned investment vehicle, the judge held that the interest rate should be fixed by reference to the likely investment return on proper trustee investments over the relevant period. Having considered the material presented to him by the Farrers/Serle Court team, he concluded that the appropriate rate of interest was 6.5% (compounded annually). Mr Watson appealed against this method of fixing the interest rate, arguing that a rate should have been fixed by reference to borrowing or deposit rates and the rate should have been no higher than 3% over base rate. That would have reduced the sum payable by Mr Watson by as much as £20 million.
The Court of Appeal (McCombe and Hamblen LJJ and Sir Bernard Rix) unanimously dismissed Mr Watson's appeal. The leading judgment of Lord Justice McCombe contains a valuable survey of the authorities on awards of equitable interest in breach of trust cases and provides an important confirmation that in appropriate cases the courts can award equitable interest so as to put a trust claimant into the position it would have been in had its money been invested in proper trustee investments. In previous cases it would have been difficult to ascertain what this would have been. However, Kea put forward publicly available information published by STEP and Asset Risk Consultants on the performance of trust investments over the relevant period. Nugee J had described this as "objective and of high quality and a good indication of real-world investment returns in the relevant period". The Court of Appeal agreed, describing it as real world evidence that "illustrated precisely what a deprived fund of this type would have done with the misappropriated money". The rate of 6.5% represented approximately the return achieved over the relevant period by trustees with a medium risk profile.
The decision will be of considerable importance to how interest is claimed and assessed in breach of trust cases.
In addition, the decision will resonate beyond the field of trusts. The judgment of McCombe LJ holds that the principle that the liability of a constructive trustee is the same as that of an express trustee extends to awards of interest. It follows that equitable interest fixed by reference to hypothetical total investment return is potentially available in any case where the claimant can demonstrate that they would have invested the money stolen from them, and the defendant is liable as a constructive trustee – including a great many fraud cases which do not involve a claim for breach of an express trust.
Farrer & Co, together with Elizabeth Jones QC and Paul Adams of Serle Court, acted for Kea on the appeal and in the main trial.
Of the judgment, Farrer & Co partner Toby Graham says: "Sir Owen and Kea are delighted by this result, which further vindicates their position. They are particularly grateful to Liz Jones QC and Paul Adams for all their help and support throughout this case. They are disappointed that Mr Watson has not satisfied the judgment. They do not accept his explanations that he has no money. They are engaged in claims against third parties holding assets on his behalf and are determined to ensure that justice is done."
Read our press release from the trial here.
Notes for journalists
For press enquiries, please contact Lesley Murray at Farrer & Co on +44 (0)20 3375 7422 or email

[email protected]

.
Copies of the judgment will be available from BAILII and from Lesley Murray as above.