Programme Overview
Our minimum academic requirements are an AAB at A Level (or equivalent) and a 2:1 degree but we will consider mitigating circumstances for academics below this.
The two-year training period is divided into six "seats", each lasting four months.
The first five seats are spent in one of the 13 different practice areas. Final seats are spent in the area where the trainee will be joining on qualification. This helps to facilitate the transition from trainee to associate. All trainees receive a solid grounding in commercial, contentious, private client and property law by sitting in four seats that focus predominantly on each of these legal areas. Our training programme concentrates on the development of essential practical skills such as drafting, negotiation, interviewing and advocacy as well as the necessary IT, legal research and marketing know-how.
Every summer, we recruit up to 10 trainees to join us. Approximately 40-50 of the best applicants are invited to a first video interview where they will also be required to complete a short-written exercise. If candidates are successful, they then progress to the second in-person interview stage and are also given a short case study to discuss. Adjustments are available, if required. Interviews will be conducted between mid-June and July.
Our current salary for our trainee solicitors 2023 start at £45,000 per annum, rising to £48,000 per annum for the second year. These figures are reviewed on an annual basis.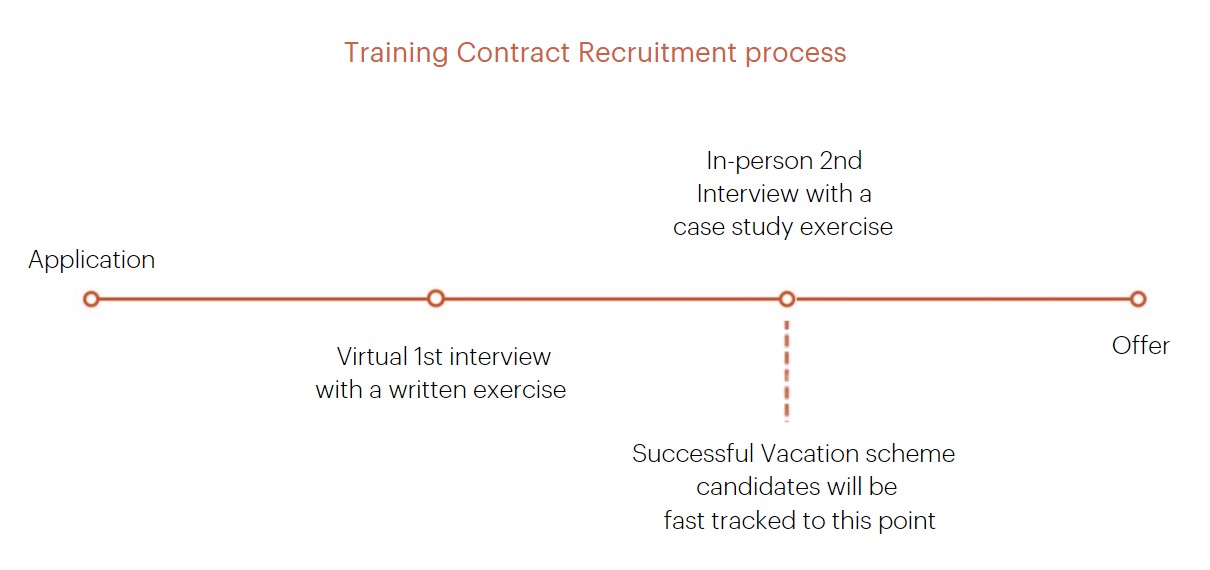 The Solicitors Qualifying Exam (SQE)
We have moved away from the GDL / LPC route and require all our future trainees to do the SQE. Note that you are still eligible to apply if you have already completed your GDL / LPC. For those who have already obtained the LPC you will be required to complete the SQE 2.
We will also continue to require our future trainees to carry out a two-year period of qualifying work experience with us, which Farrer & Co will pay all fees relating to the SQE for. To assist with living costs, we will also provide a maintenance grant and the opportunity to apply for a bursary and loan.
Application tips:
Assessment tips:
Key dates:
Applications open: 1 November 2023
Application deadline: 31 March 2024
Start date: September 2026
How to apply:
Please follow the link below to apply: