Considering whether to enhance shared parental pay? Some practical tips for employers
Blog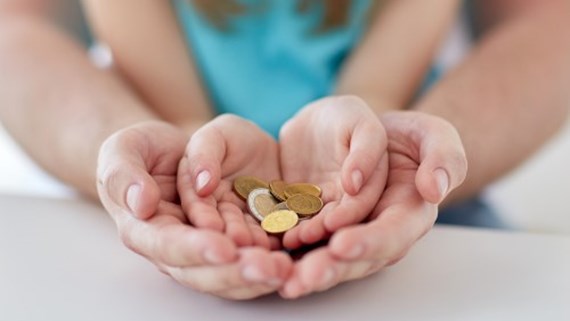 A couple of weeks ago, the Employment Appeals Tribunal (EAT) confirmed in Capita v Ali that failing to enhance shared parental leave pay (EShPP) in line with enhanced maternity pay (EMP) is not direct discrimination. In doing so, the EAT overturned the original decision of the Employment Tribunal. The EAT concluded that a woman on maternity leave is not comparable to a man on shared parental leave; the purpose of shared parental leave is fundamentally different.
Almost a year ago, I posted an article on this blog about the original Employment Tribunal decision in Capita and doubted the legal basis for the decision. It is pleasing to now have a binding authority from the EAT on the position of direct discrimination.
Many employers will still choose to offer employee EShPP. There are very strong positive reasons to do so; in particular, encouraging the sharing of childcare responsibilities between men and women. From a legal perspective, an indirect discrimination claim on facts similar to Ali might be more likely to succeed than direct discrimination and still poses a negative incentive.
Having reviewed numerous shared parental leave policies since the right was introduced, this seems like a good opportunity to share some practical points to consider when deciding whether and how to offer EShPP. Shared Parental Leave is complicated and unfortunately it's not always as straightforward as just copying and pasting the relevant part of your maternity policy.
For purposes of these tips, it's helpful to use an example of an employer which wants to offer 12 weeks full pay EShPP:
Consider when the enhanced pay will be available. Remember that Shared Parental Leave can commence at any point during the relevant 52 week period. If the policy simply says that full pay is available for up to 12 weeks of Shared Parental Leave, an employee can start at any time and receive full pay. In practice, this is much more generous than restricting EShPP to the period immediately following the birth of the child.
You will almost certainly want to make it clear that any entitlement to EShPP is reduced by any EMP or enhanced paternity pay received for the same child. Otherwise, for example, a mother could exhaust her entitlement to EMP and then switch to Shared Parental Leave and start the entitlement again.
Some employers choose to impose a maximum total enhanced pay between both parents for the same child. For example, an employer might offer 12 weeks' full pay EShPP but only on the basis that the total enhanced pay received for the same child by both parents is not more than, say, 18 weeks. A reason for this might be because employers are reluctant to be on the hook for two lots of enhanced pay where both parents work for the same employer. Another reason I have heard is that some clients think it is unfair to provide such a windfall for couples when a sole carer single parent would only ever get one entitlement.
If you do consider setting a maximum pool, think about how you might enforce it where only one of the parents works for you. You will not know the other parent's entitlement and they might not be willing to provide you with the information.
Make it clear that all pay is inclusive of any statutory shared parental pay.