Is it ever okay to discipline an employee for raising grievances?
Blog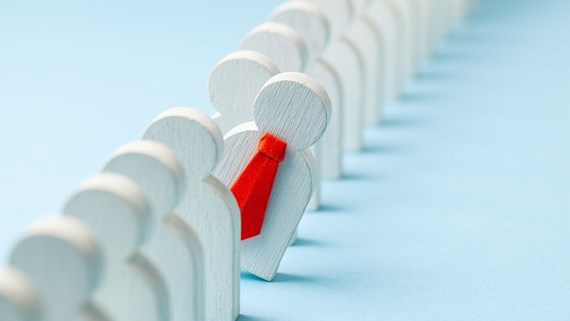 It will come as no surprise to employers and employees alike that grievance processes can elicit feelings of deep frustration for all concerned. The purpose of a grievance procedure is to resolve disputes, and this does happen (although typically the success stories do not make their way to the lawyers). However, the grievance process can at times form part of a strategic game of workplace chess, or indeed become an open battleground. In particularly acrimonious cases, employers may find themselves asking the question, "Can't we treat this as a disciplinary issue?".

The recent case of Hope v British Medical Association provides an indication of the circumstances in which the answer to that question might just be, "yes".
Hope v British Medical Association: what happened?


Mr Hope was employed by the British Medical Association (BMA) as a Senior Policy Adviser. He was quite a disgruntled employee, so much so that between January 2018 and February 2019 he raised around seven grievances. He was not, however, particularly keen to see them through to the end. His preference was to try to deal with them informally. This, you might think, is a perfectly reasonable and constructive approach. However, the informal approach had not led to a resolution, and Mr Hope was neither prepared to move to a formal process, nor to withdraw his grievances. Instead he endeavoured to keep his grievances alive and in a state of limbo.
His reasons for doing so were that he was worried about the process being "closed off" if he followed the formal grievance process. As the EAT observed, however "the purpose of a grievance procedure is to resolve concerns about colleagues or the workplace; it is not a repository for complaints that can then be left unresolved and capable of being resurrected at any time at the behest of the employee".
Ultimately, Mr Hope was invited to a grievance meeting which he refused to attend. The grievance was considered in his absence and not upheld. The hearing manager considered Mr Hope's conduct to have been vexatious and insubordinate, and the disciplinary procedure was invoked. The allegations against Mr Hope related to:
alleged numerous, frivolous grievances;


a failure to follow a reasonable management instruction by refusing to attend the grievance meeting; and


a fundamental breakdown in working relationship.
He was dismissed for gross misconduct and brought a claim in the Employment Tribunal for unfair dismissal, which he lost. He then appealed to the EAT, which dismissed his appeal.

He had argued that the Employment Tribunal's conclusions were perverse. The EAT disagreed, observing:
The employer cannot be expected to leave concerns unresolved for unlimited duration as this would destroy its ability to address legitimate concerns promptly and to ensure the well-being both of the employee raising the grievance and of those who may be the subject of the grievance. It was clearly permissible for the tribunal in this case to consider that the employer was acting within the range of reasonable responses in regarding repeated attempts to subvert that purpose as vexatious.
The EAT also observed that the grievances related in some instances to more senior managers, meaning that the manager at the informal stage could never have had the power to resolve them.

Mr Hope had also argued that the ET had not considered whether his conduct amounted to gross misconduct in the contractual sense. The EAT confirmed, however, that this was not necessary when considering whether a dismissal was fair for the purposes of the law on unfair dismissal, which envisages a broader consideration of the circumstances. A breach of contract amounting to gross misconduct may be one factor to be taken into account, but is not the only one.
Do employers now have a green light to dismiss persistently aggrieved employees?


No, is the short answer. In fact, taking a decision to discipline or dismiss an employee in connection with them having raised concerns could in many cases (depending on the nature of the complaints) gift the employee with a whistleblowing detriment or dismissal claim, or a discrimination victimisation claim. The mantra should always be to tread very carefully, both from a legal perspective and from a cultural one (if employees fear disciplinary action for raising concerns, this could have a chilling effect on what could otherwise be a positive "speak up" culture).

This case brings to mind the older case of Bolton School v Evans [2006], in which a teacher was disciplined for hacking into the school's IT system as a means of demonstrating its weaknesses. This caused disruption and he was disciplined. He resigned, claiming constructive unfair dismissal and whistleblowing detriment for having raised a protected disclosure, but the Court of Appeal ultimately drew a distinction between the disclosure (which was protected), and the related conduct (ie the hacking), which was not. He was disciplined for the hacking and not the disclosure, and this was permissible. Although this case dealt with a different legal question, there is a common thread in the idea that it may be appropriate at times to draw a distinction between what the employee is doing and how they do it. Employees may have rights and protections, but this does not equate to having carte blanche in the way in which they are invoked.

Ultimately, the appropriateness of disciplinary action in a particular case will very much turn on the facts, and the willingness of an employer to go down that route will likely require a certain appetite for risk. However, cases like Hope v BMA do provide a level of comfort that, in the right circumstances, taking disciplinary action in the context of employee complaints or grievances may very well be both the right answer for the organisation, and also a legally defensible one.

If you require further information about anything covered in this blog, please contact Charmaine Pollock or your usual contact at the firm on +44 (0)20 3375 7000.
This publication is a general summary of the law. It should not replace legal advice tailored to your specific circumstances.
© Farrer & Co LLP, February 2022