Managing intergenerational differences and age diversity in the workplace
Blog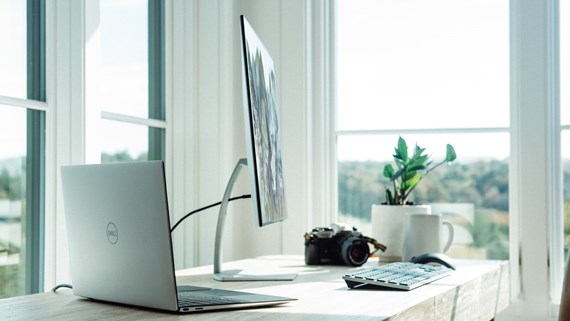 I recently attended a talk by Dr Eliza Filby, a generational expert, on working in an intergenerational workplace. It was a fascinating insight into how our age and generation can shape our attitudes to work: and others' perceptions of us at work. There was an element of it that was a bit like reading your horoscope: which generation am I in (eek!); what are the typical qualities of that generation? Do I display them? But there is also a more serious side: appreciating the context in which different generations have come of age can be a helpful way of understanding how they might think and operate within the workplace. As Eliza said, it is no wonder, for example, that Gen Z (approximately 1997 – 2010), which has grown up in a world of smart phones and social media, has perhaps a reduced deference for hierarchy when they have routinely been able to tweet the President of the United States direct, and in some cases get a response!

The relevance for employers is that for the first time in history, there are now four different generations in the workplace and members of each come to work with different and often competing mindsets, demands, expectations and working styles. In (very) general terms, for example, research suggests that older generations tend to place greater emphasis on a career for life and loyalty to an employer, and so focus more on promotions and pay rises; while younger generations often expect to have a number of jobs during their working lives (a stepping stone effect) and hence may prioritise training and development.

I could go on, but since a quick google search throws up a lot of material on the perceived differences between the generations, I won't go into any more detail here. What is clear though is that the need to bridge generational divides and manage age diversity is only going to increase in importance for organisations, and should therefore feature firmly on the agenda of HR and management teams.

Although the strategies you adopt to manage a multigenerational workforce will need to be tailored to the demographics of your particular workforce, here are a few thoughts on what organisations could be doing:
Avoid stereotypes – when we don't understand differences, it is easy to criticise them. Take the stereotype that millennials (roughly 1981 to 1996) are self-absorbed, shallow "snowflakes". Or that baby boomers (roughly 1946 to 1965) are out of touch and don't understand technology. Not only is such an approach lazy, lacking any effort to look behind assumptions or appreciate the positives of what individuals can offer, it is also potentially damaging, since it tends to drive a wedge between the generations and so create tension in the workplace. The use of mentoring and reverse mentoring (where younger people mentor older colleagues) can help breakdown stereotypes of this sort.


Instead proactively encourage generational sensitivity – in a recent study by King's College London, the Policy Institute and New Scientist, the majority of recipients agreed with the statement that "there is more conflict between old and young people these days than there was a few decades ago". The fact of the matter though, is that people of different ages will have to work together in the workplace, and to make that happen effectively, understanding is needed both ways. People from all generations need to be realistic about when to teach, but also when to learn, listen and make concessions. It is likely that the first move in doing this will need to come from older generations, as the leaders in organisations. Ultimately, it is a matter of give and take from all of us and there should be room for different styles of working in a workplace.


Consider benefits that appeal to different groups – accept that there is no one-size-all solution, and try to offer a flexible benefits package that takes account of differing needs and priorities. For example, older generations may seek a phased approach to retirement, to allow them to continue to work in some capacity for longer. However, faced with the delay or even potential disappearance of "traditional" retirement, combined with greater caring responsibilities for both young and old, younger generations may demand a better work-life balance, including more opportunities to take career breaks. Flexibility in working practices is likely to be key in supporting differing needs across the generations.


Consider intergenerational preferences when it comes to performance management. While older generations may be used to a formal, structured system of objectives and appraisals, there is evidence that younger generations prefer more informal, yet more frequent feedback.


Provide training for managers – ensure managers are equipped with the skills and knowledge to understand and support workers aged 18–80 and to manage the differences that will bring.


Understand the impact of Covid – we are all well aware of the challenges that Covid has brought over the past 18 months, but that impact has not necessarily been felt the same across the generations. Many millennials now have children, so have been juggling careers with home schooling, while younger workers and those over 50 were the most likely to be furloughed or lose their jobs, as well as suffer from the loneliness of lockdown isolation. Although generalisations, employers (and indeed colleagues) are well advised to be sensitive to these differences, and mindful of the need for intergenerational fairness, particularly when considering staff wellbeing and planning a return to the office.


Talking of which, factor age into your thinking about hybrid working – it appears there is a generational split about returning to the office: in general terms, millennials are most opposed, boomers are neutral and Gen-X most in support. Women on the whole are also keener to remain flexible than men. Dr Eliza Filby, who I mentioned earlier, warns against the office becoming either "male-dominated" or "feeling like a youth club". Instead, she sees collaboration and learning and development as the central pull of the office. Covid has moved us beyond the generic one-size fits all workplace. Now is a good time to re-evaluate the purpose and design of the office, with the office building having "a critical function in bridging the gap between the generations through greater interaction and mentoring".
Balancing differing needs and demands can be a challenge. What is worth remembering though is that, if properly managed, any diversity in the workplace can have a positive impact on productivity and wellbeing; mixed age groups can bring mixed skills, knowledge can transfer both ways. And with a fifth generation due to join us in the workplace soon, this isn't an issue that is about to go away.
If you require further information about anything covered in this blog, please contact Rachel Lewis or your usual contact at the firm on +44 (0)20 3375 7000.
This publication is a general summary of the law. It should not replace legal advice tailored to your specific circumstances.
© Farrer & Co LLP, October 2021