Bulldozing Grade B Office Space: wake up and smell the ESG
Insight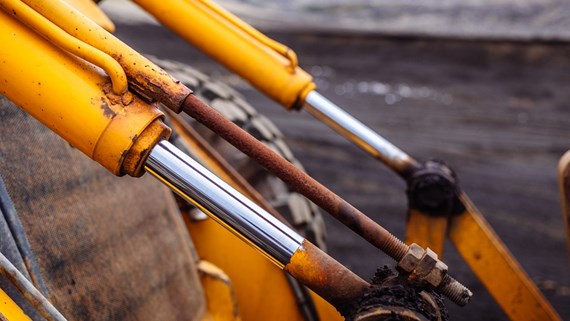 In the wake of the pandemic, sustainable investing and ESG (Environmental, Social and Governance) performance is on the tip of everyone's tongue in real estate. The concept of ESG is not new – its momentum has been steadily building alongside socio-political pressures for years – but for some investors it nevertheless still brings to mind expensive costs and unknown returns. Yet research from data provider Morningstar has shown that ESG funds have in fact outperformed, and outlived, conventional funds over the last decade, undermining claims that ESG investments hamper performance. Consequently, demand in sustainable investment is beginning to explode with investors finally starting to pay close attention to the potential opportunities ESG affords and taking notice of the link between business continuity and ESG performance.
But where are the opportunities for those with cash to invest? Well, it depends where you are looking.
Bulldozing Grade B


Characterised by age, amenities, aesthetics and infrastructure, buildings have never been equal and today many are expected to fall short of growing occupier and investor ESG demands.
With their older structures, functional facilities and sub-par locations, Grade B offices have been considered "average" and often also suffer from poor energy efficiency. With occupiers reassessing their requirements post-pandemic, many are expected to take less space or indeed exit their leases meaning some stock – particularly Grade B – will come back on to the market as demand for Grade A and ESG-friendly buildings intensifies.
A real opportunity, therefore, presents itself for those willing to invest into a long-term strategy, put in some elbow grease and regenerate Grade B stock into ESG-compliant assets. Without redevelopment or at least significant refurbishment of this stock, we will end up with a split market of high specification assets and those that fall below grade. In consequence, rental expectations for Grade B properties will reduce and the gap between yields and capital value will quickly widen. While reconfiguring Grade A assets undoubtedly requires less extensive modernisation and looks like the "safer" option, the potential offered by Grade B assets is arguably much greater. By starting from the ground up, an investor or fund manager has the opportunity to be involved with, and influence, the design and level of ESG compliance from the outset. In the long term, this could translate directly into higher, more sustainable financial performance as well as contribute towards the UK's green-focused, economy recovery.
Mounting pressure


For those investors already holding Grade B stock there are real risks in ignoring the rise of ESG, as scrutiny and political pressure to disclose sustainable data (eg by benchmarks such as GRESB) and meet ESG targets mounts. The UK government has itself pledged to be carbon neutral by 2050, so the legal landscape here is likely to change dramatically in the coming years. It has also already proposed that rented properties must have a minimum energy efficiency rating of at least C, if not B, by 2030, running the risk of many buildings becoming obsolete in the near future. The savvy investor will no doubt be looking to future proof their investment now, or even to sell assets on for the purposes of regeneration as demand for quality stock grows.
The pandemic has certainly brought ESG considerations into focus. If we fail to grasp the opportunity now, will we ever? The pursuit of ESG need not be at the expense of long-term financial returns. By investing in ESG real assets generally, investors not only look to benefit from the "green" premium they look set to attract, but also support the regeneration and bounce back of the UK economy, create jobs and contribute towards the decarbonisation of the country. Arguably, this is the most sustainable way of achieving a key asset for years to come.
f you require further information about anything covered in this briefing, please contact Kate Corke, Hayley Wilson, or your usual contact at the firm on +44 (0)20 3375 7000.

This publication is a general summary of the law. It should not replace legal advice tailored to your specific circumstances.

© Farrer & Co LLP, April 2021