Closing the loophole: extending "position of trust" law in the faith-based and sports sectors
Insight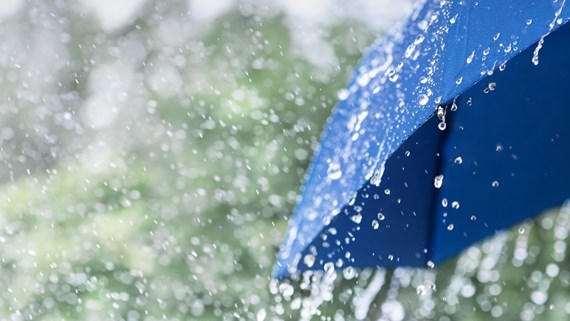 The government is extending the law that prevents adults from engaging in sexual relationships with 16 or 17-year-olds, over whom they hold a position of trust, so adults that lead activities in sporting and religious settings are included.
The exclusion of sports coaches and faith leaders from position of trust offences became increasingly controversial, following numerous high-profile child sexual abuse cases in both sporting and religious settings. Concerns were raised both in Parliament and across wider society (for example, through the NSPCC's Close the Loop campaign) as the exclusion was seen to be a legal loophole which allowed certain adults to have sexual activity with children in their care.
The position before


Sections 16 to 19 of the Sexual Offences Act 2003 (the Act) states it is illegal for an adult in a position of trust to be involved in sexual activity with a person who is 16 or 17 years old.
This legislation is designed to protect 16 and 17-year-olds who are over the age of consent for sexual activity but are considered to be vulnerable to sexual abuse and exploitation in circumstances, such as where an adult is in a position of trust.
An adult is in a position of trust where a young person in their care has some dependency on them and there is an element of vulnerability involved, for example when an adult is providing care for a child in a residential care home, hospital or educational institution. So, teachers, care workers and youth justice workers would all be in a position of trust.
However, the law narrowly defines specific roles and settings where sexual activity between an adult in a position of trust and a young person is illegal – and adults that lead activities in sporting and religious settings were previously not included. This meant that if, for example, a sports coach at a club was involved in sexual activity with a 17-year-old, the coach may have broken their organisation's code of conduct and their regulator might impose a ban or restrictions on them, but the coach's actions would not be illegal. Please note that if a coach is employed by, and operating within a school, the law did apply to them.
The position now


The government has decided to create a new Section 22A of the Act in which they will extend positions of trust offences to include where an adult is coaching, teaching, training, supervising or instructing in a sport or a religion to a 16 or 17-year-old on a regular basis.
Sport is defined using games in which physical skill is the predominant factor and those which are engaged in for the purpose of competition or display.


Religion is defined to include those involved in a religion that holds a belief in one or more gods, and those involved in a religion that does not hold a belief in god.
The reason for this extension is that adults who regularly coach, teach, train, supervise or instruct a child in a sport or a religion are particularly influential over a child's development. They have very high levels of trust, influence, responsibility, power and authority (especially religious leaders) and these figures are well established, trusted and respected in the community. As a result, there is a significant power imbalance between the adult and young person – even if the young person may not view the relationship as abusive or exploitative – which would amount to an abuse of the adult's position of trust and leaves the child open to manipulation and grooming.
The decision to extend followed a Ministry of Justice review of the law in this area which consulted stakeholders across the youth and criminal justice sectors (such as the police and Crown Prosecution Service), victims' groups, sports bodies (including the Football Association, Lawn Tennis Association and British Gymnastics) and religious organisations (like the Anglican diocese of Chichester and Lincoln, the Hindu Council UK and the Board of Deputies of British Jews).
It is important to note that an adult will not be in a position of trust where they are doing the activity with the child infrequently or on one occasion, or where the adult is unaware that they are carrying out the activity regularly in connection with the child. For example, if an adult is preaching to a large congregation and has not met the child, so does not know that they are a member of the congregation, they will not be in a position of trust.
What should sport and faith organisations do?


The BBC reported that there were over 160 cases of sports coaches engaging in sexual activity with a 16 or 17-year-olds in their care between 2016 and 2020.


To combat this, sports governing bodies like British Gymnastics, Swim England and British Athletics have supported NSPCC's "Close the Loophole" campaign to extend the law in this area. Since the government's announcement, organisations such as UK Coaching have released statements welcoming the change in law.
In religious settings, there have been a number of high-profile cases where religious leaders have abused their positions to manipulate young people for their own sexual gratification, including the allegations against Peter Ball, the Bishop of Gloucester.
The Independent Inquiry into Child Sexual Abuse (IICSA)'s Chichester/Peter Ball Investigation Report recommended that the government should amend the Act to include clergy within the definition of a position of trust; this was supported by organisations like the Baptist Union of Great Britain, the Archbishop's Council of the Church of England and the Methodist Church.


Since the law has been changed, many religious organisations have publicly welcomed the development, including the Church of England.
In response to the extended positions of trust, we recommend that sport and faith organisations:
Update their policies, procedures and training to recognise the change.


Raise awareness of this important legal development and its implications to all those within the organisation including HR teams, legal teams, and of course safeguarding teams. Disseminate messages around the sport or the particular faith community (including to employees as well as those directly impacted by this), explaining that sexual activity is illegal between an adult in a position of trust and a 16 or 17-year-old, and how the Sentencing Council treats adults who abuse positions of trust, ie a maximum of 5 years in prison.


Raise awareness of the change in law with young people in an age appropriate way and take steps to ensure that all young people are aware of the ways in which disclosures can be made to the organisation and that they will be supported if they have concerns to report.


Use this change in the law as an opportunity to understand the legislation and deliver additional safeguarding training for those who work with young people which references this change.
Will there be a further extension of positions of trust?


A Freedom of Information request commissioned by the NSPCC found that between 2014 and 2018, there was a total of 653 recorded cases in which adults in a position of trust had had a sexual relationship with a child of 16 or 17 in their care.


There have been calls for a further expansion of the Act to capture all adults who are involved in caring for, training, supervising or being in sole charge of 16 and 17-year-olds. As the law stands, driving instructors, tutors and police officers, for example, are able to lawfully engage in sexual activity with a 16 or 17-year-old under their care.
Sarah Champion MP, who has campaigned for years for the extension of positions of trust, raised this point at a House of Commons debate on 3 March 2021 prior to the government's announcement to include sports coaches and faith leaders under the Act. She also said that the numbers from the Freedom of Information request cited above was sadly "just the tip of the iceberg. As the law stands, it is the child's word against their abuser – if the offence is ever uncovered – which means that the vast majority of cases will never see the light of day, let alone be investigated or recorded".
The government decided that it was not appropriate to further extend positions of trust offences on the basis that this area of law is particularly complex and they did not wish to excessively impinge on the sexual rights and freedoms of young people over 16. However, they have announced they are intending to include additional provisions which will allow further positions of trust to be added through secondary legislation, if necessary.
For more information on the change to the law, please see the government's Police, Crime, Sentencing and Courts Bill 2021: positions of trust factsheet, which sets this out in detail.
If you require further information about anything covered in this briefing, please contact Maria Strauss, Xinlan Rose, or your usual contact at the firm on +44 (0)20 3375 7000.
This publication is a general summary of the law. It should not replace legal advice tailored to your specific circumstances.
© Farrer & Co LLP, March 2021