Energy efficiency in buildings: why should businesses care?
Insight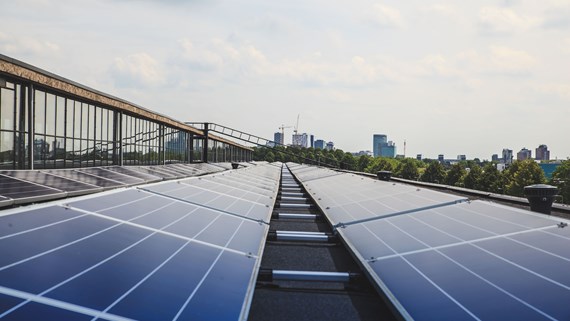 Rishi Sunak's recent announcement about a government "U-turn" on the UK's net zero commitments provides an opportune moment to consider why businesses should care about the energy performance of their buildings.
Aside from the nation's increasing focus on an ESG agenda, businesses should be concerned about the energy efficiency of their buildings (whether owned or occupied by them), both because of the statutory framework and because of the impact on a building's operating costs and on its market value, rental value and rental viability.
MEES: the statutory framework
For any businesses that own or occupy commercial property, it is essential to consider whether their buildings comply with the Minimum Energy Efficiency Standard (MEES) where applicable.
MEES was introduced by the government in March 2015 under legislation dubbed the "MEES Regulations". The legislation was the culmination of the UK's commitment to reduce 1990 levels of greenhouse gases by 80 per cent by 2050 (and the target was of course subsequently raised to 100 per cent or Net Zero). The Green Buildings Council estimates that a whopping 25 per cent of greenhouse gas emissions are attributable to the built environment. Therefore, if we want to address climate change sources, it is essential to improve energy efficiency in the built environment.
What is MEES?
MEES broadly requires any landlords of commercial premises to hold an Energy Performance Certificate (EPC) with a rating of E or above, unless an exemption applies and has been registered on the Private Rented Sector Exemptions Register (Register).
Prior to 1 April 2023, the requirement only applied to new leases of commercial premises. However, from 1 April 2023, it also became unlawful for a landlord to continue to let "sub-standard" commercial premises (unless the premises are excluded from the MEES regime or the landlord has registered a valid exemption).
Therefore, MEES will generally apply to any investment properties owned by businesses and any occupational properties leased by businesses. Further information about any exclusions and exemptions from the MEES regime can be found in our briefing notes here and here.
Although the MEES restrictions do not apply on the sale of a property or the grant of security over a property, the energy performance of a building will also have an indirect effect on potential buyers and lenders as poor energy efficiency potentially affects the marketability of a property and its capital value and rental value (as well as its rental viability).
Who is responsible for complying with MEES?
The statutory obligation to comply with MEES is imposed on the property owner.
Although property owners may be reluctant to incur capital expenditure on making energy efficiency improvements, the works may be necessary in the longer term to improve the marketability of a property and secure future income (as more energy efficient buildings will attract higher rents and better tenants) as well as being legally required. A Jones Lang LaSalle survey in 2022 showed that central London offices are seeing an average rental price increase of 4.2 per cent per EPC rating step.
On granting any new lease of an investment property, a business should consider what obligations to impose on its tenant in relation to energy performance and compliance with the MEES regime. Generally, it is now market standard to expect a lease to impose an obligation on the tenant not to do anything (eg tenant alterations) which will adversely affect the energy performance rating of the premises, not to commission an EPC without the landlord's consent and to provide any new EPC to the landlord.
Our commentary about whether a tenant occupier can be required to carry out or pay for energy efficiency improvements can be found here. In any event, the tenant occupier will have a commercial interest in the energy performance of its premises, as this will affect the future operational costs of its premises and the marketability of its premises (as well as any proposed subletting of the premises being caught by the MEES restrictions).
What are the consequences of breaching the MEES requirements?
Breaching MEES will not invalidate a lease of the commercial premises. However, property owners which own any "sub-standard" properties risk a hefty fine as well as being "named and shamed" on the Register.
Fines: The local authority can serve a penalty notice imposing a civil penalty for breach. Detailed information about the level of fines can be found here. The financial consequences can be severe; a business which owns a multi let "sub-standard" building could potentially be fined £150,000 per letting.
Reputational issues: The name of the defaulting landlord (provided they are not an individual) and the address of the property, details of the breach and the financial penalty will be published on the public Register. A property owner will therefore be concerned about the possibility of adverse publicity and reputational damage.
How likely is enforcement action?
There has been a notable lack of enforcement action so far: no fines have been issued by local authorities and there is no evidence from the Register that any penalty notices have even been served. The lack of enforcement action is not surprising since local authorities are sorely overstretched, and it is not immediately apparent whether a property owner has breached MEES; ascertaining whether there is a breach will require active and detailed investigation.
Nevertheless, enforcement action can presumably be expected to commence in the forthcoming months or what is the point of the legislation? Unless of course the government decides on an outright (or unspoken) reprieve, in line with its recent about-turn on tightening minimum energy efficiency standards for domestic premises!
Local authorities are permitted to keep civil penalties. Therefore, while local authorities will have to finance the initial outlay in enforcing MEES compliance, enforcement will then become a self-funding process. To prioritise enforcement, there may also be additional funding from the government, more training for local authorities and encouragement / incentivisation for tenants to report breaches. We are likely to see local authorities pursuing the "safe bets" initially.
Will the Minimum Energy Efficiency Standard change?
It was hotly anticipated that the minimum energy efficiency standard for commercial premises would be raised in the near future, if the government remains committed to the Net Zero target in 2050. A government consultation in 2021 proposed a minimum rating of C or above by 2027, and B or above by 2030. It was also thought that owner occupied commercial property would face a similar trajectory.
However, the recent announcement that the government will no longer require homeowners and landlords to meet energy efficiency targets by making "expensive insulation upgrades" leaves the likely trajectory for commercial properties in doubt.
What should businesses be doing now?
Property owners: Any businesses which own an investment property should:
Review their property portfolios to check EPC ratings (and when these expire) and to identify any sub-standard properties,
Where applicable, seek advice as to whether any exemptions apply,
Where energy efficiency improvements are necessary, seek advice as to who should carry out and pay for the works (and, where applicable, start liaising with the tenant), and
Seek advice on provisions to be incorporated in any new lettings regarding energy performance and the MEES requirements.

Although compliance with MEES does not affect owner occupied property at present, energy efficiency will still affect the performance and marketability of a property so it would be wise for businesses to assess the energy performance of any property they own and occupy as well.
Property tenants: Any business which leases a building should also review any EPC ratings that are available and, where appropriate, take advice and open the conversation with their landlord about energy efficiency improvements.
This publication is a general summary of the law. It should not replace legal advice tailored to your specific circumstances.
© Farrer & Co LLP, September 2023